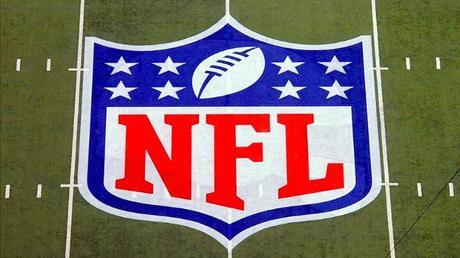 Photo: US Presswire
- Adam Parker
Hello again everyone and welcome back to Season Two of the Beard and Stache NFL Pick 'Em!
Beginning in Week 12 of the 2011 NFL Season, I decided to start making my picks for all of the NFL contests slated for every week. Overall, it was a wild ride full of highest of highs and the lowest of lows, but nevertheless, I enjoyed picking games every week, especially in my quest for what I realize may be a potentially pipe dream-esque pursuit of Pick 'Em perfection aka predicting all games correctly in a week.
Thus far, I have been unsuccessful in that endeavor but to recap; when we finished off last season I correctly picked the Giants to defeat the Patriots for their second Super Bowl victory in as many meetings between the two franchises in the Big Game during the modern era. Granted, my 27-24 score was a little off (actual score was 21-17), but hey, a win is a win.
Overall for last season, my NFL Pick 'Em record for the 2011 NFL Season (starting in Week 12 with my initial post and including playoffs) was: 68-33.
Not too shabby if I do say so myself considering I initially started the whole thing on a whim.
Disclaimer
: For all future weeks, you can expect this post on Wednesdays since NFL Network's
Thursday Night Football
 broadcast will run throughout the 2012 season beginning with next week's match-up between two of the NFL's most storied franchises — the Chicago Bears and Green Bay Packers, but more on that next week.
Anyway, enough about the past. After all, in the NFL, it's all about 'what have you done fo me lately?', so without further ado, let's dive right into Week One of the 2012 Season starting with a quick recap of Wednesday night's opening night match-up between NFC East division rivals in the Dallas Cowboys and New York Giants.
Dallas Cowboys (1-0) at New York Giants (0-1)
It's a good thing I didn't pick this game, as I would have taken the Giants at home over the Cowboys by at least 10 points. After all, the Giants are the defending Super Bowl Champs, so why wouldn't I pick them? The Cowboys were dealing with their 'Dez [Bryant] Troubles' and I didn't have much confidence in their offensive line's ability to keep the Giants' vaunted pass rush off of Tony Romo.
Boy was I wrong.
Dez appeared to have his head on straight, and though he didn't reach the endzone, he seemed to give it his all on every play whether the call was run or pass. Romo wasn't obliterated by Jason Pierre-Paul, Justin Tuck, Osi Umeniyora, etc. last night outside of two sacks. The Cowboys' offensive line held up and Romo showed great mobility and pocket awareness which led to the Cowboys earning the victory on the back of the passing game against what has become (it's a fair assessment at this point) an oft-injured and depleted Giants' secondary.
All the money that the Cowboys spent in the off-season to bolster their secondary, specifically the cornerback position with Brandon Carr and highly-touted rookie Morris Claiborne has clearly paid dividends, as they contained Giants' studs Hakeem Nicks and Victor Cruz (who together were targeted 17 times) to a combined 96 yards on 10 catches.
The Cowboys' unheralded No. 3 wide receiver Kevin Ogletree (8 catches for 114 yards and 2 Touchdowns) and running back DeMarco Murray (20 carries for 131 yards) played big roles in the win as well.
Actual score:
Cowboys win
, 24-17
Indianapolis Colts (0-0) at Chicago Bears (0-0)
Andrew Luck will take his first NFL snaps that actually count this weekend, and what a test he'll have when he steps off the bus onto Soldier Field to face the stout and experienced Bears' defense led by Brian Urlacher, Lance Briggs and Julius Peppers. Luck's been impressive in the pre-season, but these games are the ones that count. Keep your head on a swivel, rookie.
Prediction -
Bears win,
24-13
Philadelphia Eagles (0-0) at Cleveland Browns (0-0)
Michael Vick will get to try out his custom-made flak jacket in this game and find out just how effective it will be in protecting those fragile ribs of his. Luckily for him, the Browns are just plain terrible on both sides of the ball. If you're a Browns fan, it's probably best not to tune in and save yourself the pain of watching 'grandpa rookie' Brandon Weeden come under fire from that insane Eagles' pass rush.
Prediction -
Eagles win
, 28-10
New England Patriots (0-0) at Tennessee Titans (0-0)
Tom Brady and co. are coming into the 2012 season with a chip on their shoulder after once again falling to the Giants in the Super Bowl. No doubt they'll take their frustrations out on a less-than stellar Titans' secondary. Bill Belichick's boys win this one easily.
Prediction -
Patriots win
, 38-17
Atlanta Falcons (0-0) at Kansas City Chiefs (0-0)
Rejoice Chiefs fans! Your team is
finally
healthy. Outside of San Francisco and Green Bay, this match-up between the Falcons and Chiefs is probably the best game on tab for this first week. Will the Chiefs' secondary be able to stop the air show of Matt Ryan, Roddy White, Julio Jones and future Hall of Fame tight end Tony Gonzalez? Only time will tell. I personally like their chances, especially in front of that raucous crowd at Arrowhead.
Prediction -
Chiefs win
, 23-20
Jacksonville Jaguars (0-0) at Minnesota Vikings (0-0)
This one is going to be a snooze fest if you're partial to high scoring affairs. In a game featuring two of the league's top running backs (though one of them won't start the game because of a lengthy holdout — I'm talking to you MJD) and young starting quarterbacks, the defenses will likely hold the keys to victory.
Prediction -
Jaguars win
, 13-10
Washington Redskins (0-0) at New Orleans Saints (0-0)
RGIII takes his talents to the bayou to take on a Sean Payton-less and Jonathan Vilma-less Saints squad. Despite those big absences, I fully expect the Saints to dominate this game. They're no doubt going to take an 'us against the world' mentality this year after the
Bountygate
 scandal. Drew Brees will have his team ready to play, and they'll score early and often (rejoice Jimmy Graham fantasy owners!) thanks to the Washington's lack of anything that remotely resembles competent play at either safety position.
Prediction -
Saints win
, 38-20
Buffalo Bills (0-0) at New York Jets (0-0)
The question in this game is not who will win but if the anemic Jets' offense we all saw in the pre-season will carry over to the regular season. Basically what I'm asking is this, against a revamped Bills' defense with that disgusting front four of Mario Williams, Kyle Williams, Marcell Dareus and Mark Anderson, will the Jets be able to score at all? Maybe, maybe not. Either way, Bills win.
Prediction -
Bills win
, 20-10
St. Louis Rams (0-0) at Detroit Lions (0-0)
The Rams' offense is still a work-in-progress (as it has been every year since the Greatest Show on Turf faded into mere memory). The Lions' pass rush and the Matthew Stafford to Calvin '
Megatron'
Johnson connection should make this a relatively easy victory for the host Lions.
Prediction -
Lions win
, 35-13
Miami Dolphins (0-0) at Houston Texans (0-0)
Rookie Ryan Tannehill begins his journey as the starting quarterback for the Miami Dolphins. The only problem? He doesn't have really
anyone
 noteworthy to throw the ball to outside of Reggie Bush, who, at least according to him, will be too busy winning the rushing title this season. I guess Tannehill could always try to lob the ball up to himself...Nah, that wouldn't work either.
Prediction -
Texans win
, 24-13
San Francisco 49ers (0-0) at  Green Bay Packers (0-0)
It's tough to say which way this game will go, and whether it will be dominated by the offenses or the defenses. One thing's for sure — Aaron Rodgers is going to have to throw it A LOT if the Pack Attack is to win this one. I'll take Green Bay for the simple facts that they're at home and they simply have too many weapons for even a great defense like San Fran to stop.
Prediction -
Packers win
, 24-21
Seattle Seahawks (0-0) at Arizona Cardinals (0-0)
Is anyone else really rooting for Russell Wilson to do well? I know we are. We here at Beard and Stache love seeing the underdog defy the odds. Pete Carroll's Seahawks always seem to play that role so well, but I'm not sure they are in this case considering the state of Arizona's offensive line. Give me Seattle in a close one.
Prediction -
Seahawks win
, 17-13
Carolina Panthers (0-0) at Tampa Bay Buccaneers (0-0)
This is a make it or break it season for Bucs' quarterback Josh Freeman. Tampa Bay management went out and spent the big bucks to bring Freeman some shiny new toys to play with in Pro Bowl lineman Carl Nicks and big play receiver Vincent Jackson. Unfortunately for Freeman and co., I just don't see them putting it all together this week against a much-improved Panthers team on both sides of the ball. Give me 'Cam-Cam Superman' Newton and Carolina in this one.
Prediction -
Panthers win
, 23-14
Pittsburgh Steelers (0-0) at Denver Broncos (0-0) on Sunday Night Football
The Steelers will be out for revenge in this game after Tim Tebow aka
Touchdown Jesus
and young beast receiver Demaryius Thomas cut their playoff run short last year on the first play of overtime. Don't think it's going to be a walk in the park for Pittsburgh though, as the Broncos have made a
bit
of an upgrade at the quarterback position when they swapped Tebow out for Peyton Manning.
The Sheriff
 will be out to prove that he's still worthy of the badge after missing the entire 2011 season with lingering neck problems and after watching what he did to the 49ers' defense in Week 4 of the pre-season, I can honestly say as a Steelers fan that I'm worried about this one.
Steelers safety Ryan Clark (sickle-cell trait) will once again watch the game from the sidelines in street clothes, so the
Steel Curtain
will already be a man down at Mile High against one of the greatest quarterbacks to ever put on a uniform. That being said, you know I can't bet against my team.
Prediction -
Steelers win
, 21-17
Cincinnati Bengals (0-0) at Baltimore Ravens (0-0) ESPN Monday Night Football Doubleheader
Another tough choice between two very good AFC North teams. Ray Lewis and Ed Reed continue to battle and do it all for Baltimore on defense, and with sack artist Terrell Suggs on the PUP list, they, along with the beast of a man Haloti Ngata, will have plenty of slack to pick up. Will Andy 'The Red Rifle' Dalton and A.J. Green continue to build on their magic from their rookie seasons? I'd say the odds are pretty good on that. In fact, I'm going to go out on a limb and take the Cardiac Cats in this one — Bengals win.
Prediction-
Bengals win
, 23-20
San Diego Chargers (0-0) at Oakland Raiders (0-0) ESPN Monday Night Football Doubleheader
I'm not sure who I like in this one. The defenses of both teams are of similar caliber (though I'd probably give a slight edge to Oakland because of the steady presence of Richard Seymour in the trenches), so let's talk about the offenses.
Carson Palmer enters 2012 after his first full off-season as a member of the Oakland Raiders and he's surrounded by a great running game led by Darren McFadden and a plethora of young and improving receivers led by second-year pro Denarius Moore. Philip Rivers meanwhile will be without Vincent Jackson who departed for Tampa Bay, but he still has Malcom Floyd and Antonio Gates, as well as new targets in Robert Meachem and Eddie Royal.
It should make for quite an interesting contest between the AFC West foes, but I'll take Oakland in what some people may consider an upset.
Prediction -
Raiders win
, 24-20
Be sure to follow Beard And Stache on Twitter 
@BeardAndStache
, and also Adam 
@Adam_Parker43
, Like our Facebook page 
HERE
!