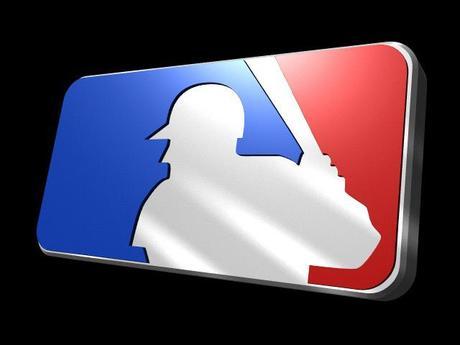 Photo: lockersmash.com
- Adam Parker
It's almost that time of year again, boys and girls.
The scent of freshly-mowed grass is in the air.
The base paths have been re-painted.
The rumbling and bustling of the ticket counters and concession stands are signaling the preparation for the Opening Day rush.
The stadium gates are being unchained.
Baseball is back.
2011 was another great year to be a baseball fan. The St. Louis Cardinals took home their National League-leading 11th World Series Championship. However, there have been many moving pieces during the offseason -- countless different faces in new places, including Albert Pujols leaving the Cardinals for the Angels and Prince Fielder departing Milwaukee for Detroit.
Needless to say, 2012 will prove to be another roller coaster ride of a season. So before the first pitch is thrown, let's preview all 30 teams, beginning with the World Champion Cardinals' division -- the NL Central.
NL CENTRAL
St. Louis Cardinals:
Winning it all last season obviously comes with its share of perks. But it also comes with lofty expectations.
The team may have lost franchise face Albert Pujols, but added Carlos Beltran to pair with Matt Holliday and Lance Berkman in the middle of the lineup. Also, ace pitcher Adam Wainwright is coming off elbow surgery that cost him all of last season.
Longtime manager Tony La Russa was replaced by former Cardinals' catcher Mike Matheny. A rookie manager and the loss of the best player in baseball to free agency would seem like a recipe for disaster.
However, I think the combination of Wainwright coupled with Chris Carpenter along with a deeper lineup in 2012 will help the Cards' do what they couldn't do last year on the way to winning it all -- take home the division crown.
Cincinnati Reds:
Flamethrowing Cuban defector Aroldis Chapman is being stretched out to become a starter, and after a fairly strong spring, that's where we expect him to be. That being said,  the Reds will have a good but not great rotation with hopeful staff ace Mat Latos, Johnny Cueto and last year's rookie sensation -- Mike Leake.
However, if the Reds are going to do damage, it's going to come from their bats -- most notably the bats of Jay Bruce, new left fielder Ryan Ludwick, last season's National League MVP Joey Votto (who the team has locked in for 10-years), and second baseman Brandon Phillips, who will have the added motivation of being in a contract year. Second place finish in the NL Central is the prediction.
Milwaukee Brewers:
No more Prince Fielder. Needless to say, these guys won't be winning the NL Central. Still a solid, deep lineup with guys like Ryan Braun, Rickie Weeks and Corey Hart leading the way, but Braun is likely to get more respect (which means more intentional walks and less pitches to hit) from opposing pitchers without the Prince's protection.
Strong rotation at the top with Yovani Gallardo and Zack Greinke. If they can hold the lead until the eighth inning, the Brew Crew should be able to close out most opponents with Francisco 'K-Rod' Rodriguez setting the table for closer John Axford and his grizzly mustache in the ninth. Despite all that, third place in the NL Central.
Pittsburgh Pirates:
Now that franchise centerpiece Andrew McCutchen is locked up long-term, the Pirates can go to work knowing they have a budding start to build around. Young pitching staff will be joined by question mark Erik Bedard. There are far too many questions surrounding these swashbucklers to make me believe they'll make as much noise in 2012 as they did in '11. But hey, I could be wrong. Fourth place in the division.
Chicago Cubs:
This could be the year! Okay, not really. The era of new team president Theo Epstein is going to get off to a bumpy start. This team is in transition with a patchwork roster and no dominant No. 1 in the rotation. Sorry Cubs fans, it's going to be another long season. The only thing keeping the Cubbies from the cellar are the abysmal Houston Astros. Fifth Place in the division.
Houston Astros:
Outside of a few names, the lineup and rotation for this team look flat out pathetic. This team won't win 70 games this season. Astros fans can only hope that the move to the American League in 2013 proves to be a culture-changer for this decrepit franchise. Last place in the NL Central.
NL WEST
Arizona Diamondbacks:
Skipper Kirk Gibson led a renaissance in the desert in 2011, en route to a 29-game improvement in the National League West. I like the D-Backs' to continue building on that success with the help of staff ace Ian Kennedy, and NL MVP hopeful Justin Upton. The outlook for the 2012 season looks good, and I like the Diamondbacks to repeat as division champs.
San Francisco Giants:
Young superstar Buster Posey makes his triumphant return to the lineup after that freak injury in 2011. Arguably the two best pitchers in the division in Tim 'The Freak' Linecum and Matt Cain locked in at the top of the rotation. Not to mention Brian Wilson and his beard waiting to put the last nail in the coffin in the ninth. It's all going to come down to how well the Giants swing the bats. I project a second place finish in the NL West.
Los Angeles Dodgers:
New ownership will hopefully mean a return to winning culture for the Dodgers, but I don't expect a complete 180 turnaround while the cloud of Frank McCourt still lingers. That being said, Klayton Kershaw and Matt Kemp will give the fans plenty to cheer about this season. I see a third place finish this season.
Colorado Rockies:
The Rockies come in to 2012 with no true staff ace. However, the team was second in runs scored last year so that should help. Center fielder Dexter Fowler will be a spark plug in the lead off role and Troy Tulowitzki is arguably the best all-around shortstop in baseball and will be in contention the NL MVP.
That being said, if the Rockies want to finish any better than fourth, which is where I currently have them slated, they'll need Carlos Gonzalez to return to his 2010 form.
San Diego Padres:
The loss of closer Heath Bell and staff ace Mat Latos will hurt this team dearly. The huge ballpark won't do anything to improve the stats of their lineup which has only one true bright spot in center fielder Cameron Maybin. These guys will finish last in the division, but hey, at least 'O-Dog' Orlando Hudson should keep things at least somewhat entertaining.
NL EAST
Philadelphia Phillies:
The Big Three of Roy Halladay, Cliff Lee and Cole Hamels will continue their domination of this division, all while new closer Jonathan Papelbon slams the door in the ninth.
Questions surrounding the potential timetable for the return of team stars Ryan Howard and Chase Utley are still plentiful, but the return of Jim Thome, Jimmy Rollins and Hunter Pence's first full season as a Phillie should provide this club with just enough firepower to get over the hump until Ry-Ry and C-Man return.
But in the end, pitching wins the day, and the Phillies have gobs of it. First place in the National League East.
Miami Marlins:
New manager Ozzie Guillen and new additions Jose Reyes, Mark Buehrle and Heath Bell highlight the major changes to the club with a new name and stadium. Hanley Ramirez and Mike, ahem, I mean Giancarlo Stanton bolster the lineup as the club's No. 3 and 4 hitters.
Ozzie has a lot of big personalities to keep under control for 162 games, however. That being said, winning cures everything and I fully expect the Marlins to be doing a lot of it. Second place finish in the NL East and a wild card berth.
Atlanta Braves:
For some reason, I really like the Braves' playoff chances in Chipper Jones' final season. Michael Bourn will steal 50+ bases from the leadoff spot and spark an offense with plenty of young talent that lacked consistency in 2011. Tommy Hanson, Jair Jurrjens and Tim Hudson should do enough to get this club to the playoffs and give Chipper one more chance at a ring. Braves place third in the division but earn the second wild card in the new playoff format.
Washington Nationals:
The return of staff ace Stephen Strasburgh couldn't have come at a better time for the Nationals as he helps lead an extremely underrated rotation into 2012. Ryan Zimmerman and Michael Morse (Chase Utley 2.0) at the plate are at the forefront of a solid lineup that also includes Jayson Werth. The Nats' could surprise some teams in 2012, but I don't see the playoffs in their immediate future. Fourth place finish in the NL East.
New York Mets:
What good can really be said about this team? I mean, outside of Johan Santana finally making his triumphant return to the mound on Opening Day after missing all of 2011. The smaller dimensions at Citi Field should improve the numbers of David Wright, Jason Bay and Ike Davis, but with the team being cautious with Johan, I wouldn't expect more than 80 wins or so. Last place in the NL East.
AL WEST
Los Angeles Angels:
If the Phillies have the true Big Three, then the Angels, with Jered Weaver, Dan Haren and former Rangers' ace C.J. Wilson have the Big Three Mini. Oh, and did I mention they landed some guy named Albert Pujols?
Hopefully, Kendrys Morales has learned his lesson as far as home run celebrations go and can finally return to form after missing almost two full seasons because of the ankle injury. It will be a wire to wire battle with the Rangers for the division crown, but the deep starting rotation and "The Machine" return the Halos to the top of the AL West.
Texas Rangers:
The balls off the Rangers' bats will no doubt be flying out of the yard in Arlington like they do every season, but what about Yu? New Japanese import Yu Darvish is being touted as the greatest thing since Ichiro joined the Mariners in 2001. That being said, the Angels just got much better thanks to all the offseason acquisitions and I think their talent and depth will prove too much for the Rangers to overcome. Second place in the AL West.
Seattle Mariners:
This team has been bad for quite a while now. Ichiro is 38 and it's hard telling how many more really productive seasons (from his astronomically high standards, anyway) that he has left in him. I like the young trio of Justin Smoak, Justin Ackley and Jesus Montero, but I just don't see the M's having enough production to help out 'King' Felix Hernandez and the rest of that staff. Third place in the AL West.
Oakland Athletics:
Let's be honest. This team is basically banking on a new ballpark. General Manager Billy Beane has added Cuban defector Yoenis Cespedes and Manny Ramirez to the roster to sell some tickets and manufacture at least some excitement for the club while they await their hopeful move to San Jose. This team is still three or four years away from doing much of anything exciting, but fans have to be patient and believe in the plan. Moneyball for the win? Last place in the division.
AL CENTRAL
Detroit Tigers:
This division is the Tigers' to lose. Reigning Cy Young winner and best pitcher on the planet Justin Verlander will likely have another dominant season and maybe, just maybe, finally get past Kate Upton and be enshrined in the 'Perfect Club.' Max Scherzer has the stuff to become the team's long-term No. 2 in the rotation. The inking of Prince Fielder to team with Miguel Cabrera at the corners and in the heart of Detroit's order will prove too much for any potential threats to their American League Central crown.
Minnesota Twins:
The health of the M & M's -- Justin Morneau and Joe Mauer -- is the key to the Twins' season and long-term potential. If they're not able to stay healthy, it won't make any difference how good the trio of Carl Pavano, Francisco Liriano and Scott Baker are in the rotation. I have them slated for second in the AL Central and a potential wild card berth, so needless to say I'm banking, no, desperately hoping, that Morneau and Mauer can return to form.
Cleveland Indians:
 Ubaldo Jimenez was slapped on the wrist with a five-game suspension for what some deem was a deliberate beaning of former teammate Troy Tulowitzki in a Cactus League game. However, I still feel really strongly about the Tribe's rotation heading into this season.
If young catcher Carlos Santana can build on the work he did last year, then the offense likely won't be too shabby either. Third place in the AL Central, but could move up to second if the M & M's in Minnesota struggle.
Kansas City Royals:
Eric Hosmer and Alex Gordon lead a young but promising Royals' lineup in 2012 and big boy designated hitter Billy Butler will no doubt continue raking the ball as he's done all spring. The team is hoping that former Giant Jonathan Sanchez finally fulfills his potential and provides the team with some stability in its rotation -- something it's been sorely lacking since Zack Greinke was shipped out of town. Fourth place in the division.
Chicago White Sox:
The rotation is should be relatively good with John Danks and Gavin Floyd as the No. 1 and 2 starters. Now the question is, does former 2007 Cy Young award winner Jake Peavy have any magic left in that right arm of his?
As for the hitting side of things, if Adam Dunn and Alex Rios aren't able to bounce back from disgusting 2011's (especially Dunn), then Paul Konerko will be left trying to carry the team on his own, something he simply can't do anymore at this stage of his career. It's going to be a rough inaugural season for rookie manager Robin Ventura. Last place in the AL Central.
AL EAST
New York Yankees:
Okay, I'll be the first to admit that this ranking might be a tad biased considering I've been a Yankees' fan all my life. However, if Derek Jeter and Alex Rodriguez can bounce back from a sorry 2011 performance and start carrying their own weight, this loaded lineup could easily lead the American League in runs scored once again.
As for the pitching, there continue to be a lot of question marks after CC Sabathia in the rotation. The return of Andy Pettitte sometime early this season should help stabilize matters, but even then, Hiroki Kuroda looks to be a solid free agent pickup and Phil Hughes has looked good all spring. Looks like the Bronx Bombers will be hoisting another pennant banner.
Tampa Bay Rays:
The Rays boast one of the best rotations in the American League with ace David Price pairing with James Shields and young potential stud Matt Moore. However, despite the return of Carlos Pena, the offense doesn't look very impressive outside of Evan Longoria.
I'll need to see major improvement in plate discipline from Pena and B.J. Upton as well as some sort of offense from Jose Molina and Sean Rodgriguez before I give this team the nod to take the AL East crown. Second place and a wild card berth.
Boston Red Sox:
Enter new manager Bobby Valentine to hopefully rid the team of its beer-chugging and in-game feasting ways. However, before they make their return to October baseball, they're going to need bounce back years from Clay Bucholz and more importantly, Carl Crawford. If not, I'm not sure if the trio of  Dustin Pedroia, Kevin Youkilis and the resurgent Jacoby Ellsbury will be enough. Third place.
Toronto Blue Jays:
Ricky Romero is a stud at the top of the rotation, but unless Brett Cecil and Kyle Drabek made some improvements in the offseason, that's where the strength of the Blue Jays' rotation ends. 22-year-old Brett Lawrie appears to have the perfect combination of contact, power and speed to complement raker Jose Bautista in Toronto's lineup.
Assuming of course, that Lowrie won't get skittish in his first full season against big league pitching and Bautista's late season slump near the end of 2011 is now in the rear-view mirror. Fourth place.
Baltimore Orioles:
The Orioles, at least in my opinion, are the American League version's of the Houston Astros -- glorified punching bags. The O's and their fans are in for another long season, as their lack of talent in the rotation will undoubtedly doom them to being the AL East's doormat once again.
Hopefully young backstop Matt Weiters continues to progress so the fans who shell out money to come to Oriole Park at Camden Yards will at least have something to cheer about -- disguising the fact that they flushed their money down the toilet. Last Place in the AL East.
Be sure to follow Beard And Stache on Twitter 
@BeardAndStache
, 
and also Adam 
@Adam_Parker43
, Like our Facebook page 
HERE
!