hi everyone,
so this has been floating around you tube and the blogging world and i thought i would jump on the bandwagon and share with you some random facts about myself that none of you would know :D
so here goes:
1. I met my boyfriend when i was 15 years old and we have been together now for 7 years in april, wow!
2. I have always wanted to travel around america, and me and my bf are actually planning on doing it next year, hopefully!
3. I eat left handed and write right handed.
4. I absolutely LOVE qi
5. I love movies, but i hate soppy, crying, romantic ones, for the pure fact i hate crying
6. When i was younger i was obsessed with planets and the science behind them, i had a book on planets and read it every time we went on holiday in our caravan
7. I was very lucky that my parents had their own caravan, and i have been to every town in Devon and Cornwall.
8. I hate when people dunk biscuits into drinks, like tea or milk, it actually makes me heave, i hate it!
9. I have worked since i was 16, i even worked around my college, so i went to college full time, and every night went to work, on Saturdays i wouldn't finish till 2am. I did it for a year before i was running out of battery's.
10. In my last year of college, i went out nearly every single night, it was so much fun and have so many memories of that time, this is when i only worked Saturdays and Sundays  but i am guilty of turning up to work either hungover or still drunk, good times!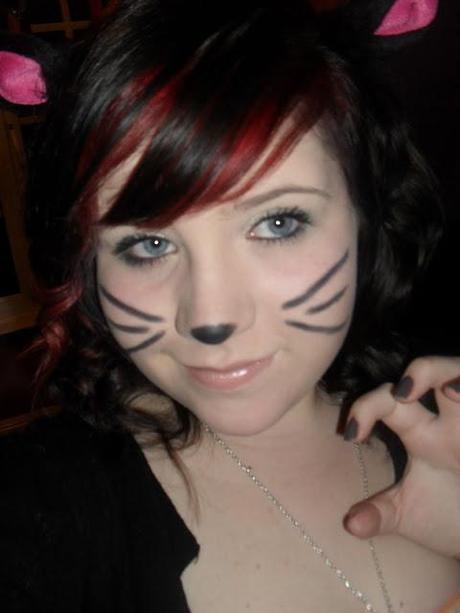 11. I love harry potter, i have read all the books over and over again, and watched every single film and i am literally obsessed!
12. My great uncle died of cancer when i was about 16-17 and i was to scared when i saw him to say goodbye, i wish i had! he was only about 40
13. i love murder mystery programs, like Sherlock, spooks, elementary, bones, rizzoli & isles.
14. Me and the bf collect TV program box sets  we have all of Buffy the vampire slayer, bones, house, angel, friends, the vampire diaries and more
15. my favorite shop is lush
16. Every time i see a dog i will say "awww" and well up, i love dogs and really want one when im older.
17. i should wear glasses all the time, but i hate them, and i cant get on with contacts, so i just dont wear them, i only wear them for driving.
18. my birthday is October and i am a Libra  they say Libras cannot make a decision and you should never make them choose between to things, which i believe is absolutely right, i cannot decide on anything, even if its something stupid like, a mint chocolate bar or originally.
19. When i was younger i went to brownies and was in the pixie group, i loved it and got very excited when i got badges, i still have some.
20. I cant remember anything, its so worrying, dont ask me to remind you of something later, ill forget, i forget what i have had for breakfast,or even that ive eaten, i forget everything, i do remember long time things though, so in a week ill remember the thing you told me to remember hehe!
so there you go, hope you enjoyed the randomness :D
xxxx