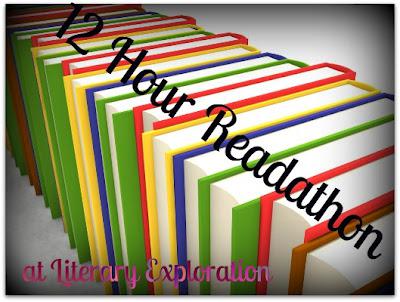 The First 12 Hour Summer Readathon!!

Today, I'm doing a personal readathon (along with a friend) and I'll be reading for 12 hours today!!! I'm going to try to get through four books, maybe five if I can speed read!!! I plan on doing a bunch of 12 hour readathons this summer, while I'm vacationing and I don't have to worry about homework or anything like that, so I'm looking forward to spending my days reading!! This is just the first of many readathons to come!
What I'll be reading: 1. Shadow and Bone by Leigh Bardugo - I've been reading a couple books at a time, so it's time for me to finally get to this one! (I've only managed to get through one or two pages at a time!!!)2. Monument 14 by Emmy Laybourne - I really need to read this one before the signing on the 7th, so I'm going to get it done now!!3. Black City by Elizabeth Richards - I'm borrowing this from a friend so I need to get to it ASAP! Super excited!!!4. Thief's Covenant by Ari Marmell - I have an ARC of the second book (which comes out June 26th!) so I need to get through these!!5. Point of Origin by Amanda Havard - The blog tour for this one is coming up, and I'll have a review up on June 7th!
I'll be posting updates on Facebook, as well as Twitter, and if anyone wants to join in feel free to grab the banner and make your own post! Start whenever you want in the day, and take breaks whenever you feel like it :) If you're doing a mini readathon along with me, make sure to leave your goals in a comment!