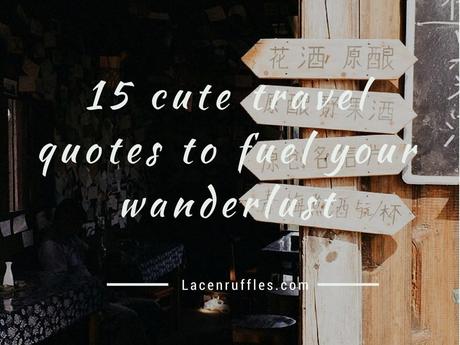 The great Saint Augustine once said: The world is a book and those who do not travel read only one page.
Now I may not be an avid reader of books, but I can certainly say that every time I travel, a new personal and adventurous chapter is written that I'll keep with me forever.
And with the travel bug injecting its sweet venom on us again, I thought I'd document 15 cute travel quotes to satisfy our wanderlust this 2015!
1. "I just wish the world was twice as big and half of it was still unexplored." - David Attenborough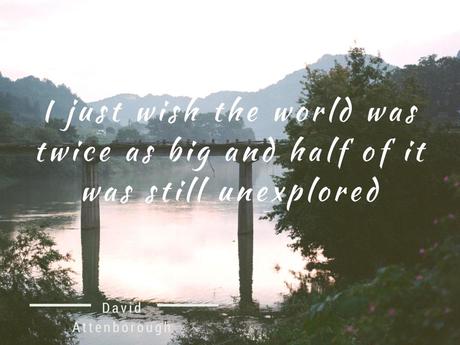 (Captured in Jiangxi, China)
2. "When preparing to travel, lay out all your clothes and all your money. Then take half the clothes and twice the money." - Susan Heller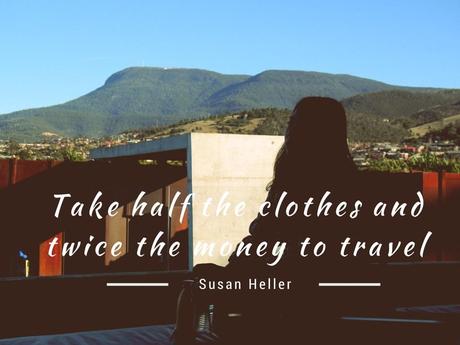 (Captured in Hobart, Australia)
3. "Airline food is the tiniest food I've ever seen in my entire life. Any kind of meat that you get - chicken, steak, anything - has grill marks on each side, like somehow we'll actually believe there's an open-flame grill in the front of the plane." - Ellen De Generes
4. "The worst thing about being a tourist is having other tourists recognise you as a tourist." - Russell Baker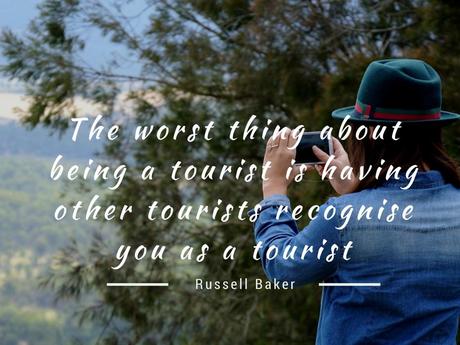 (Captured in Gold Coast Hinterland, Australia)
5. "Two roads diverged in a wood, and I took the one less travelled by, and that has made all the difference." - Robert Frost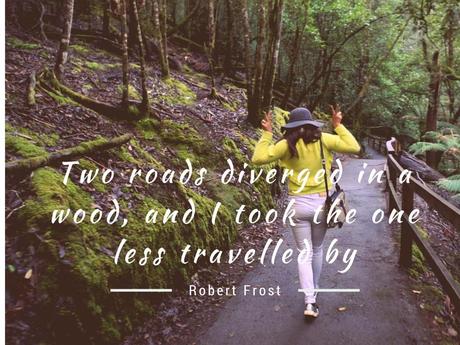 (Captured in Cradle Mountain, Australia)
6. "Travel... the best way to be lost... and found all at the same time." - Brenna Smith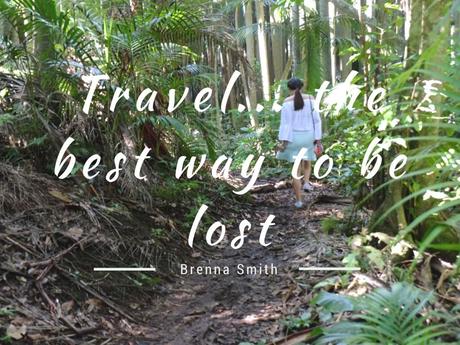 (Captured in Sunshine Coast Hinterland, Australia)
7. "One's destinations is never a place, but a new way of seeing things." - Henry Miller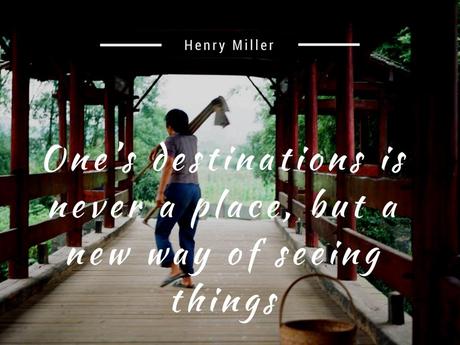 (Captured in Jiangxi, China)
8. "If at some point you don't ask yourself, what have I gotten myself into? Then you're doing it right." - Roland Gau
9. "Our happiest moments as tourists always seem to come when we stumble upon one thing while in pursuit of something else." - Lawrence Block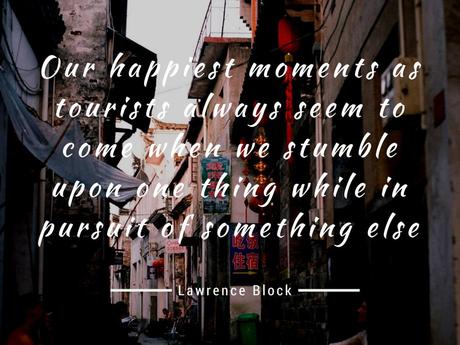 (Captured in Jiangxi, China)
10. "If you're offered a seat on a rocket ship, don't ask what seat! Just get on." - Sheryl Sandberg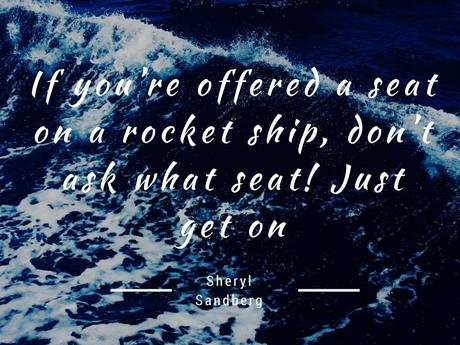 (Captured in Port Villa, Vanuatu)
11. "It's a dangerous business, going out your door. You step onto the road, and if you don't keep your feet, there's no telling where you might be swept off to." - J.R.R. Tolkien
12. "Travelling is like flirting with life. It's like saying, I would stay and love you, but I have to go; this is my station." - Lisa St. Aubin de Teran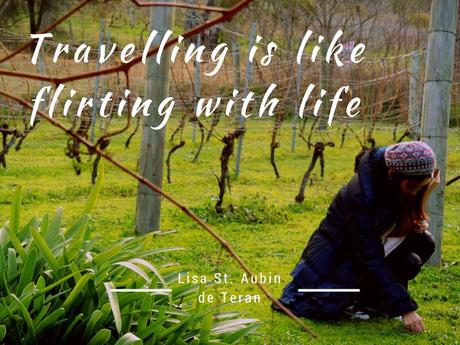 (Captured in Huon Valley, Australia)
13. "Travel is the name of a modern disease which became rampant in the mid-fifties and is still spreading. The disease - its scientific name is travelitis furiousus - is carried by a germ called prosperity." - George Mikes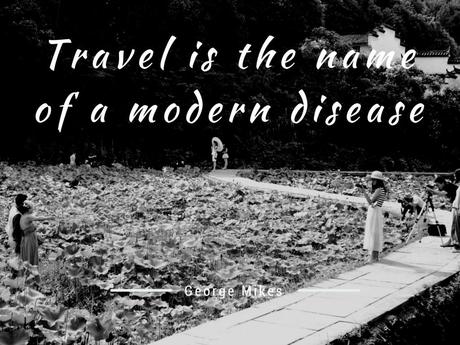 (Captured in Jiangxi, China)
14. "I haven't been everywhere, but it's on my list." - Susan Sontag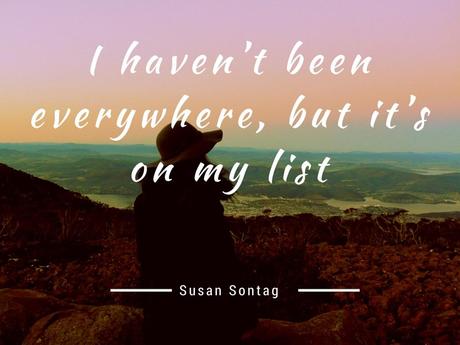 (Captured in Mt Wellington, Australia)
15. "Twenty years from now you will be more disappointed by the things you didn't do than by the one you did do. So throw off the bowlines, sail away from the safe harbor. Catch the trade winds in your sails. Explore. Dream. Discover." - Mark Twain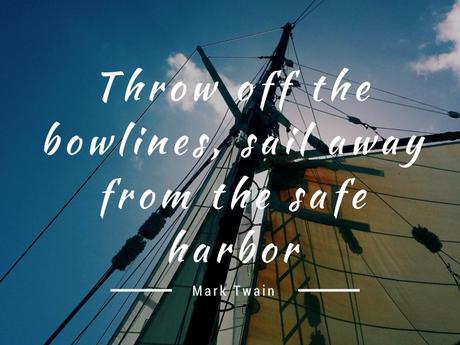 (Captured in Whitsunday, Australia)
So tell me my little travellettos, have these wonderful quotes left you wanting to plan your next odyssey? Whether it's a luxurious cruise, a plane ride, or a road trip with your most treasured ones, each step you take is another step closer to finding your identity and making a mark in the world.
Do you have any inspiring travel quotes or stories you'd like to share? Where do you look for inspirations to to fuel your wanderlust this year? Feel free to comment them below!