Social media is here to stay.
And, while interactive marketing has taken the lead in harnessing its power business can no longer afford to ignore it.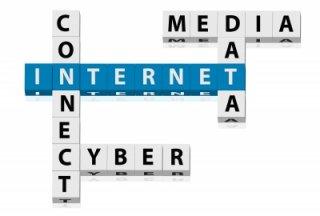 Core business social media to-do list:
1) Schedule posts frequently at popular social media times to get noticed more often
One of every ten self promoting posts should be you directly selling your business. The other nine posts should be conversational, pull ideas from the list below.
2) Use emotional words instead of boring
Words such as fabulous, extraordinary, terrific, never, exceptional, unbelievable, rogue, blatant, intrigue, mastery, and unreal do not need to be explained. They trigger emotion where you can plant your seed idea to trigger a sale at some point in your conversation.
3) Attract customers
Make it obvious why they need you because no other business will suffice.
4) Tell truths
Lies do not sell long term. A basic fact you know already.
5) Give advice
Good advice is memorable.  Helpful advice solving customer problems is the best kind.
6) Promote customer accomplishments
Niceties matter, they're often returned and often remembered.
7) Be professional
The impression you make is sticky.  Make your impression the best, as often as possible.
8) Build authority
Authority builds reputation.  Reputation changes over time. Reputation built on authority lasts longer, like cement.
9) Engage customers actively, not passively
Customer opinion and conversation drive business.  Opportunity to have conversations, discussions and debate is prevalent.  Dive in and acquire new prospects.
10) Ask questions
Questions trick a response by offering solutions with your reply.
11) Be responsive and convert to value
No one likes to be ignored, write your response to convert a valuable proposition and sale.
12) Accept criticism, repair with solutions
Accepting criticism brings insight to solutions. Some of the best lessons learned are those we fear.
13) Follow, friend and acknowledge competitors
Know when competitors have sales, run yours the week before, during and after. Business that sell more survive longer.
14) Over deliver
Over deliver on what you said you would do. When customers get more than they expect in terms of satisfaction, a return is likely.
Most items listed seem simple enough, right?
Why?
You focused on succeeding.
Success follows those with a passion, especially when backed by truth.
The best business competitor will fail if dedicated to squashing you.
Over time, your business social presence will improve.
When?
That's up to you.
If I have inspired you, call me to share your success.  Afraid to call, subscribe to my monthly newsletter.
Businesses who neglect social media miss business opportunities.
I love feedback; please leave your comment below.