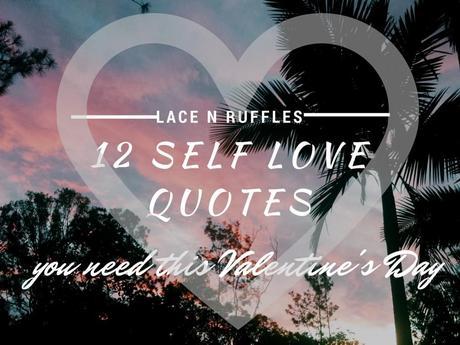 Okay I promise this isn't yet another tacky Valentine's Day 'lust list' post. For you lovely laddies, we'll never, ever tell you that you need to be gifted an Hermes Birkin or that Cartier ring from the love of your life on 14th February. Frankly, we wholeheartedly adore a bit of Chanel luxe every now and then. Yet, we truly believe it doesn't define how much you're loved as a person by whether or not you're getting a Chanel 2.55 as your Valentine's Day present. I stumbled across the mega babe Gala Darling's blog just last year and has since been captivated by her 'fight' for the campaign she started that's called 'radical self love'. Interestingly, at a TED conference she spoke about this crazy self destruction day for a lot of females out there, whose self esteem and value lie solely on whether or not they get given the biggest bunch of roses and boxes of chocolates on Valentine's Day. So you might think, is this self love thing only for those who are single and feel miserable being surrounded by lovebirds on 14th February? If you think so, you're so wrong my dear. It doesn't matter whether you're single, in a loving relationship or just secretly having a crush on someone. The point here is, why leave it to someone else when you can take control and tell yourself that you're loved? T he only thing you need this Valentine's Day is some self-love quotes to affirm your indestructible devotion to adoring yourself. Here at Lace n Ruffles, we're loving these 12 cutest quotes and we hope you do too!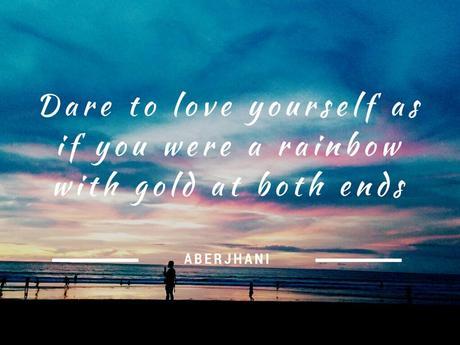 1. "Dare to love yourself as if you were a rainbow with gold at both ends." - Aberjhani
2. "Being different is a revolving door in your life where secure people enter and insecure exit." - Shannon L. Alder
3. "When you recover or discover something that nourishes your soul and brings joy, care enough about yourself to make room for it in your life." - Jean Shinoda Bolen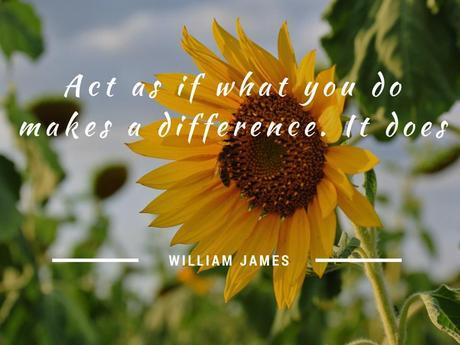 4. "Act as if what you do makes a difference. It does." - William James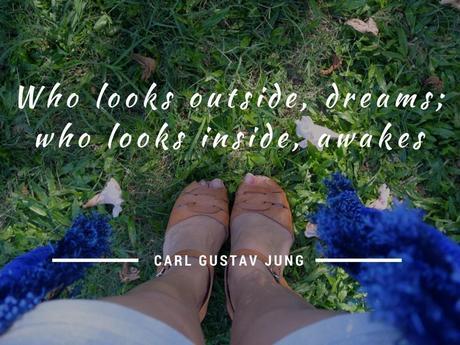 5. "Who looks outside, dreams; who looks inside, awakes." - Carl Gustav Jung
6. "If you don't go after what you want, you'll never have it. If you don't ask, the answer is always no. If you don't step forward, you're always in the same place."- Nora Roberts
7. "Your chances of success in any undertaking can always be measured by your belief in yourself." - Robert Collier
8. "It's all about falling in love with yourself and sharing that love with someone who appreciates you, rather than looking for love to compensate for a self love deficit." - Eartha Kitt
9. "The way you treat yourself sets the standard for others." - Dr Sonya Friedman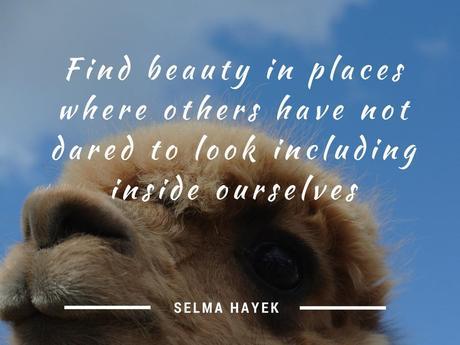 10. "People often say that 'beauty is in the eye of the beholder,' and I say that the most liberating thing about beauty is realizing that you are the beholder. This empowers us to find beauty in places where others have not dared to lookfind beauty in places where others have not dared to look." - Selma Hayek
11. "Plant your own garden and decorate your own soul, instead of waiting for someone to bring you flowers." - Veronica A. Shoffstall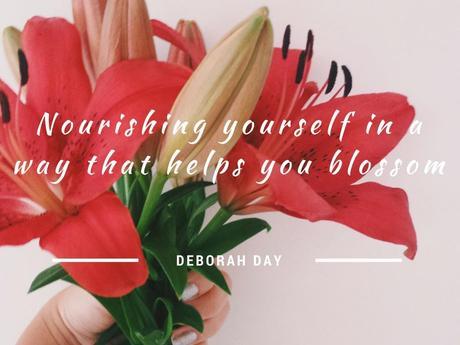 12. "Nourishing yourself in a way that helps you blossom in the direction you want to go is attainable, and you are worth the effort."- Deborah Day
Now my fellow loving soul, let me ask you to do one thing. In the true spirit of spreading radical self-love, I challenge you to list 5 things you'll do this Valentine's Day to nourish your body, mind and soul. No excuses like 'but I don't have time' or whatsoever, there're way too many little things you can do to delight yourself in a matter of like five minutes. Here's my list:
♥ Wake up to a massive bunch of colourful bouquet that I'll send to myself from Freshflowers.com.au. Nothing beats the joy of starting the day with a bunch of fragrant blooms on my table while devouring my breakfast bowl. Buying yourself flowers? #Noshame. Why don't when you yourself can lighten up your day and not waiting for someone else to.
♥ Indulge with an extra rich raw cacao mousse breakfast jar - because it comes with the most decadent chocolate flavour without other nasties (i.e. sugar) that I don't need.
♥ Look back through my 'visual diary' on Instagram and celebrate all those happy moments that might seem so trivial.
♥ Look up to the sky at sunset to marvel at how glorious our nature is. Ooh, and perhaps Instagramming it is a nice idea.

♥ Finish the day with a knee hug pose on my yoga mat. Here's how to do it: Lying on a yoga mat, place your feet to the floor directly beneath the knees. On an inhale, take your hands to your knees on an inhale. On an exhale, hug the knees comfortably to the belly. Stay for 5-10 full breaths. Namaste.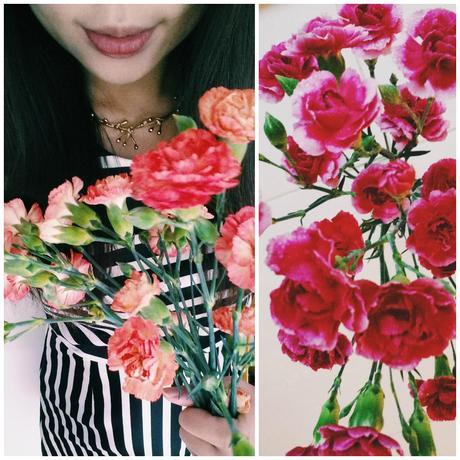 And you know what, just by creating this self-love list, I realised how simple it is to be my own Valentine everyday. What is more, I found that I've been practising self love without consciously thinking about it. This is a therapy in itself I promise! I hope you'll feel the same too, and I'm really keen to find out how your self-love lists look like so do share them in comments below.
So tell me Dear Readers, what are your faviourite self love quotes? What's your self love strategy this Valentine's Day? Don't forget that from little things big things grow so a tiny bit of self love goes a long way.

Until next time, keep falling in love with yourself.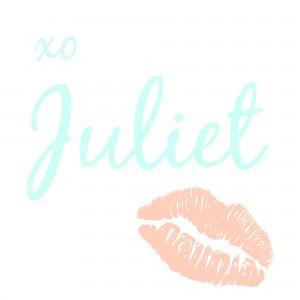 Disclaimer: This story was created in collaboration with Freshflowers.com.au while all opinions are genuinely my own.