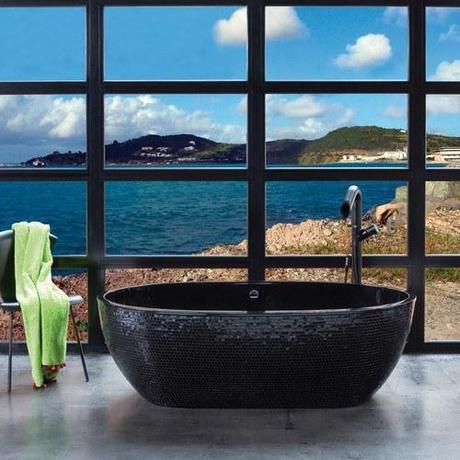 All I wanted is a nice bathtub!
After a couple of years of working in the travel industry road-testing the chicest hotels, my travel buddies do find me hard to please from time to time when it comes to hotel critique. Things like large dressing tables, iPod docket, healthy room service menu and powerful hair dryers are simply most-have, right? Think how many times you've been frustrated by the absolutely useless wall-mounted hair dryer in your room! Okay, I admit sometimes I'm a little fussy. However, if I'm going to be out all day exploring, all I want from my hotel room is just a clean and deep bathtub to soak my worn out travel feet. Oh, plus a soothing in-room spa menu of bath salts and scrubs would be extra delightful!

The other day I came across this enchanting French chic bathroom design on Choice Bathrooms page and it reminded me of the Sydney hotel where I recently stayed.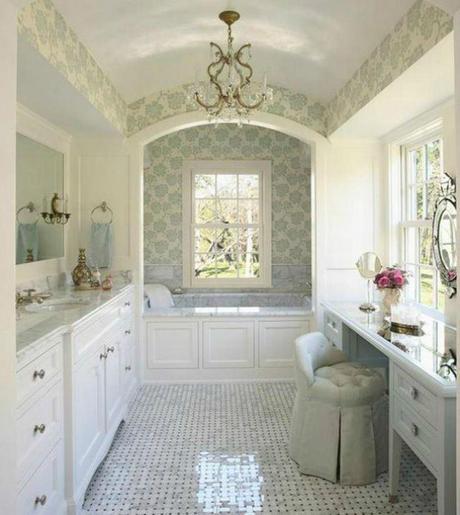 You'd probably know that I love bringing a bit of luxurious hotel vibe to my home, and I'm in need of a little inspiration. And here they are, 12 Lace n Ruffles' handpicked dream bathtubs to form the focal point of your hotel-style bathroom design! Tell me which one are you drooling over most?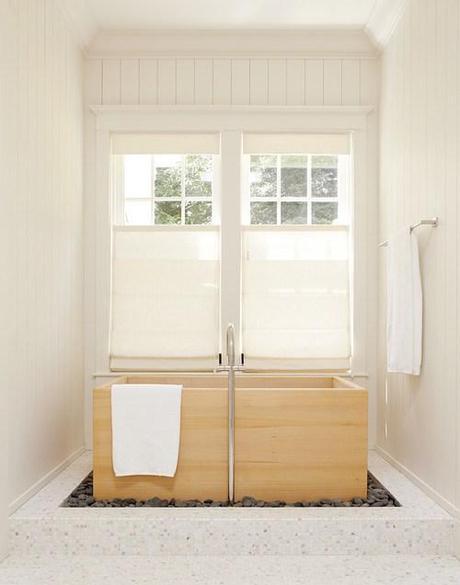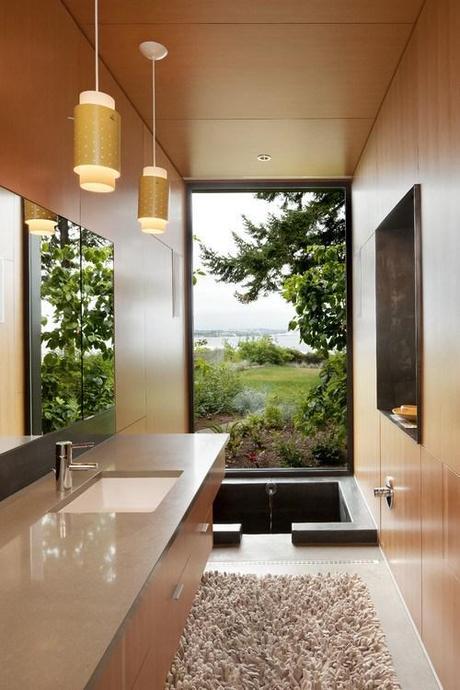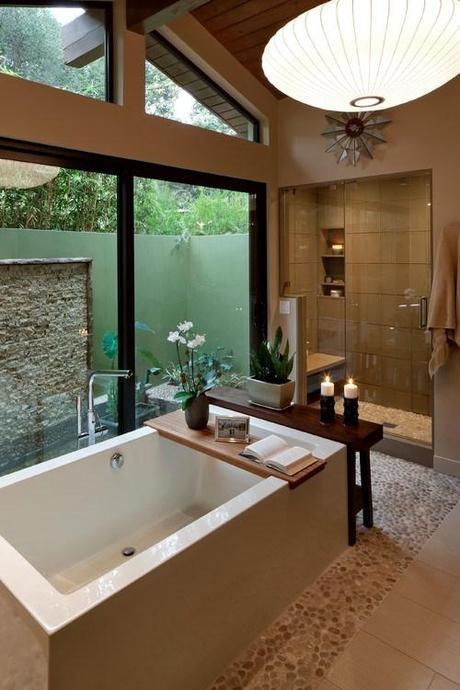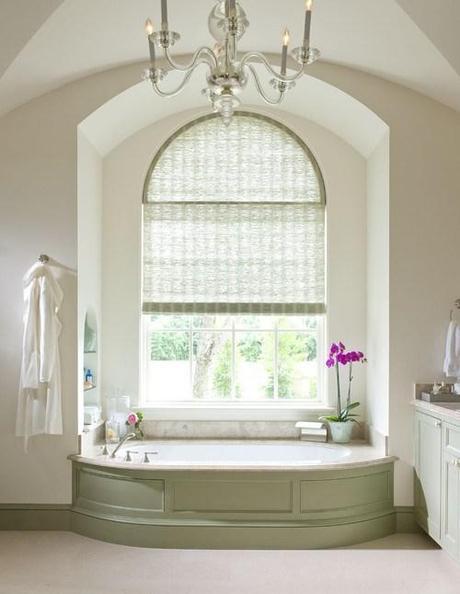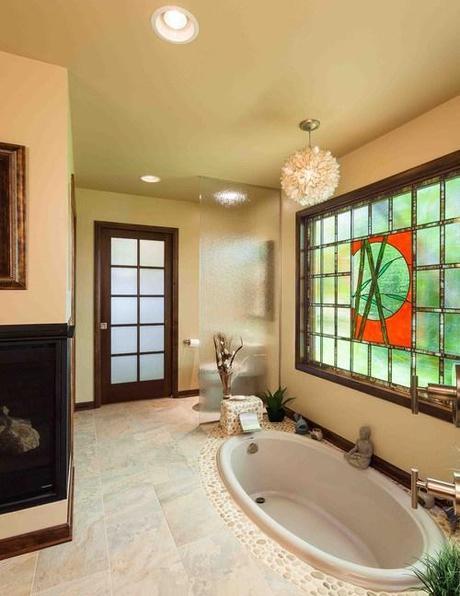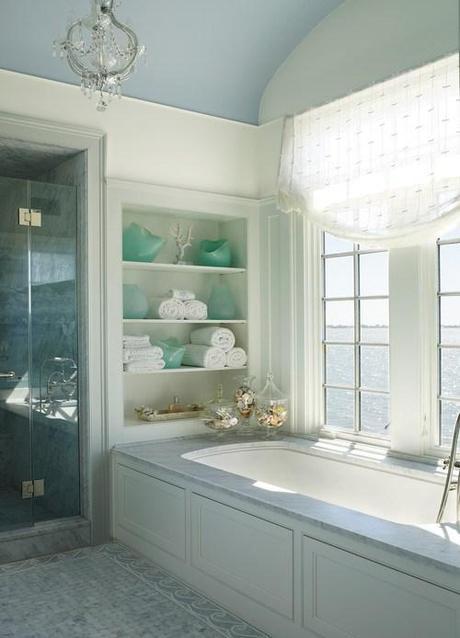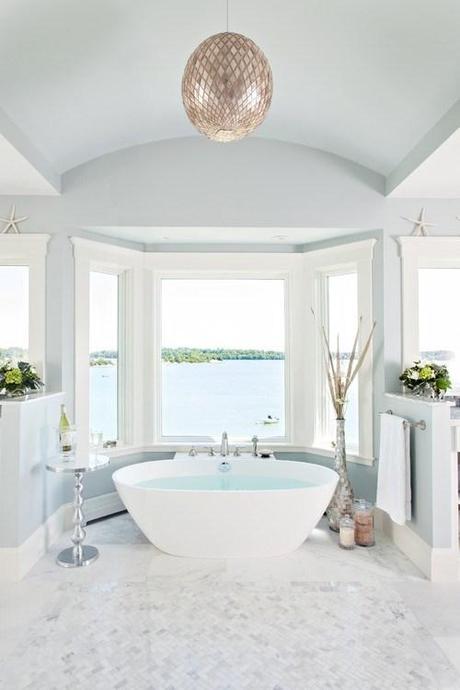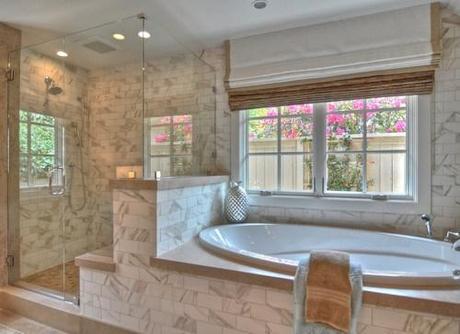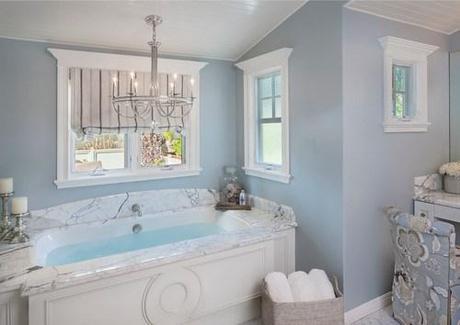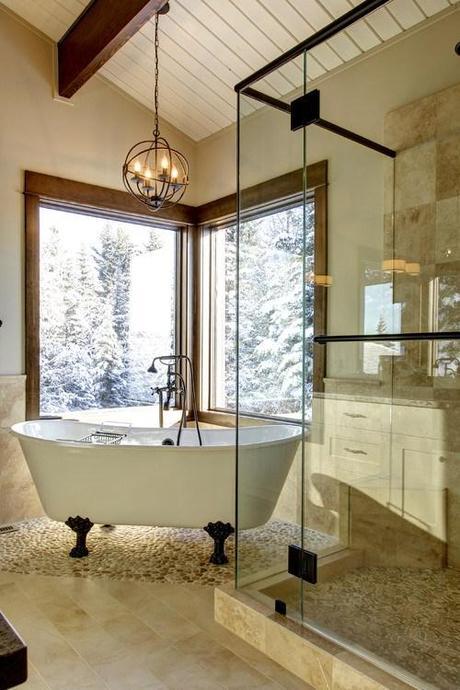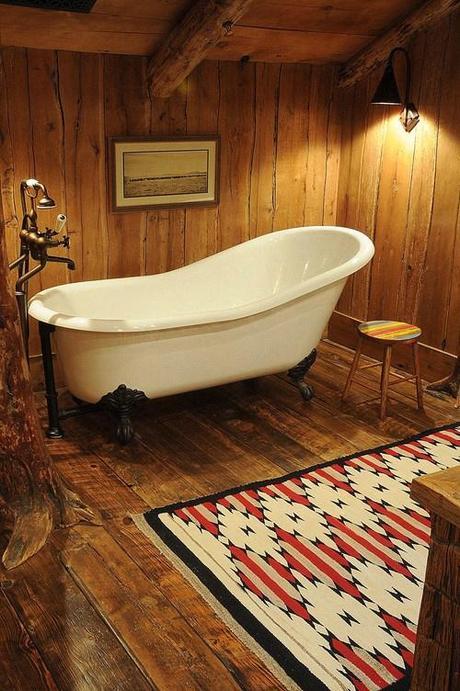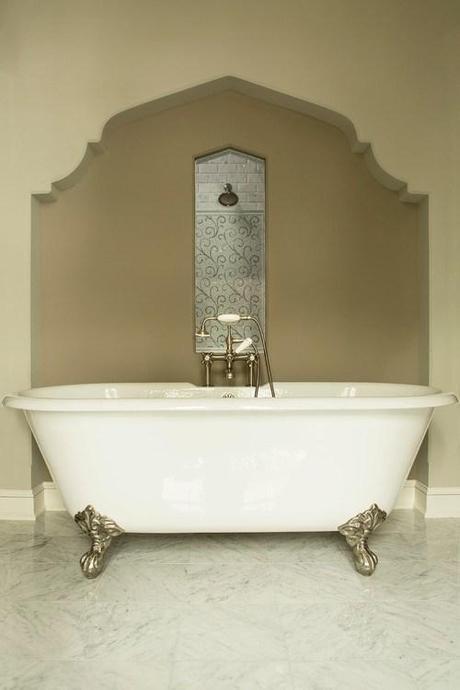 (Image source: houzz.com)
The drop-in Japanese style deep bathtub is the epitome of luxury to me!  Okay but let's be a bit realistic, as much I'd want to knock down my small bathtub and build an outdoor bath sanctuary, it probably won't happen just yet for a little while! But do not despair, my lovelies. From my years of being a hotel connoisseur, I've compiled below list of 10 hotel bathroom details that could be recreated at home without turning your house upside down:
Candles, and lots and lots of fragrant ones to cocoon yourself in a heavenly cloud! 
Chandeliers and champagnes by the bathtubs are any girl's best friends.
Wrap yourself in silky bathrobes and slip into fluffy slippers after bath to feel luxurious.
An extensive collection of bath salts and body scrub displayed in a tray to highlight them.
Invest in sets of oversized Egyptian cotton bathsheets for a streamlined look and the designer's touch, think Missoni and Kenzo!
For a bit of personal touch, how about having your towels embroidered with your name?
Bluetooth wireless speaker and waterproof iPod docket to set the mood of your sensual bathing experience.
Venetian mirrors for a dramatic touch of art deco vibe and make a small bathroom appear large.
Don't have that holy view from your bathroom window? How about keeping a small bowl of goldfish or hanging your favorite painting on the wall as a visually stunning centrepiece. 
A heated towel rack for the ultimate in vacation comfort.
It's been a long day my dear, you deserve a little bit of 'me time' soaking in one of these glorious tubs! So tell me my fellow lovelies, are you obsessed with bathtubs like I am? What are the essentials in your bath sanctuary?
Now just slow down and treat yourself. Until next time, stay glamorous.