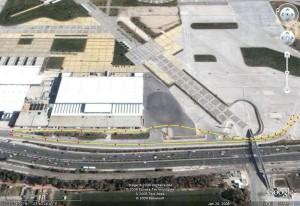 The 11th International Ultramarathon Festival Athens 2016 got underway yesterday at 15:00 hours local time.
The route is the usual loop not the course used last year according to the website.
The race is being led by Serbian Jovica Spajic who came second in the Icarus Florida 6 day UltraFest in 2014.
Kate Condon from the UK is the only female entrant and could be on for her first 6 day win. We wish Kate all the best.
72 hour race starts on Wednesday 16th March.
11th Ultramarathon Festival – 6-day
Bib Country Name KM Time
608 SRB Spajic Jovica 231km 33:47:08
602 CHE Schmid Simon 220km 34:08:58
606 FRA Morel Jacques 200km 35:05:37
604 DNK Raarup Soren 197km 35:02:53
600 GRE Marifoglou Dimosthenis 193km 34:50:34
605 GRE Natsis Nikos 170km 32:09:12
603 GRE Kokonias Anagnostis 160km 33:14:13
607 GRE Maipas Michail 152km 32:55:15
609 GBR Condon Kate 135km 32:50:56
Website: Dayrunners.gr
Facebook: Athens Ultramarathon Festival