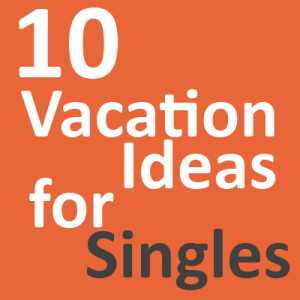 Just because someone is single it doesn't mean they can't have fun and go on vacations. In fact, more opportunities may be opened up by going on vacation as a single man or woman; when going on vacation alone there are no fights or arguments about where to go. You can go anywhere you want to go, do anything you want to do, and do it when you are able to, not having to depend on someone else's availability or schedule. It is also much cheaper to go on vacation as a single: you don't need to get as large of a hotel room, you don't need more than one plane ticket, and your other expenses are cut in half as well.

Hawaii is a great vacation place to go to as a single. First of all by going to Hawaii you don't need to waste time exchanging your money, or worrying about a passport, you can just get right to enjoying yourself. In Hawaii, there is lots to do. Generally, the beaches are the number one attractions to people on vacation, the water is clear blue, and even the most popular beaches are not crowded and dirty. In Hawaii you may also go on tours of the jungles and enjoy the landscape and nature in its purest form. The volcanoes of Hawaii are also wonderful places to go on tour to. They are huge, beautiful, and evoke a sense of amazement and awe.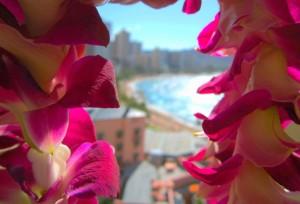 photo: Peggy2012CREATIVELENZ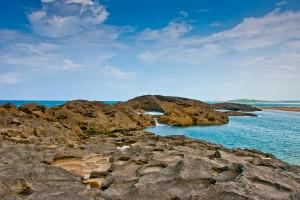 photo: Ricymar Photography(Thanks Everyone!!!!)

Puerto Rico is another great vacation area for singles. In fact, one could say that Puerto Rico is the Hawaii of the Atlantic Ocean, the two are very similar when going on vacation. Much like Hawaii, Puerto Rico has beautiful beaches and friendly people, no one will discriminate against you for unfair reasons. Another plus about going on vacation to Puerto Rico is that everything is cheaper than it is in the states. For example, it is only a few dollars to catch a movie or visit a museum, as could be concluded, hotel rates therefore are much cheaper than usual as well. Overall, Puerto Rico is a lovely place to visit as a single.

Another great place to visit as a single is Italy. Italy is so diverse and different from one locale to the next that it is as if you are visiting multiple countries. For example, you have the snowy Alps of northern Italy, the beautiful beaches of the Italian coast, the rustic feel of Sicily, and the bustling streets of Milan. There is so much to see. One can visit the colosseum at Rome, enjoy the rich culture of the islands of Sardinia and Sicily, or visit the fashion capital of the world, Milan. In Italy, it is not too hard to find your way around as a tourist as they have a lot of tourist hot spots where people will help you get around and make the most of your trip there.

Believe it or not, Disney Land is a great vacation place for singles. Without children or a significant other to bother you, you will see that there is tons for adults to do and see in Disney Land. There should be even more incentive to go to Disney Land alone if you have never even been there. As children, it's not something everyone gets to experience, and many would consider it a place you should visit at least once in your lifetime. Many of the rides and visitor locations evoke a sense of pure nostalgia that couldn't be awakened by anything else. It really brings you back to your childhood and being innocent.

Sweden, or in fact any Scandinavian country is a great place to go alone as well. For one, it is very easy to get around and communicate with everyone there because most likely, they probably speak english. In fact, Sweden has a higher percentage of people who are fluent in english than Canada. Sweden is absolutely gorgeous; it has forests, and woody areas that look like they come straight out of a Disney movie. Sweden is also a very clean country, you will be hard pressed to find any litter, unbreathable air, or polluted areas. People who live in Sweden are also very open and warm-hearted towards visitors and do their best to make your stay there enjoyable.

Argentina is another great place to visit if you are on a budget. The exchange rate in Argentina is very good if you are coming from America, and on top of that any services or expenses there are also very cheap. Going to Argentina is also very comparable going to a European country. This is because Argentina fosters a very unique and interesting culture that is very fun to learn about and be within, at least for a vacation. If you just want a fun, cheap, and enjoyable vacation with plenty to see and do, Argentina should definitely be on your list.

Japan is also a very fun place to go on vacation to. However, unlike the other places listed it is much more expensive. But, since you are traveling alone, you may have some more money to spend. When going to Japan you get to immerse yourself in their beautiful, busy, and high-tech cities. There are also tons of places for a visitor to go to. If someone is especially into anime, manga, or Japanese videos games they will find themselves comfortable with so many conventions and events to go to for such hobbies.

The Philippines are also another great place to go on vacation to as a lone person. That is because the Philippines are perhaps one of the least expensive places to travel to; the dollar has an incredible exchange rate and everything in general is much cheaper. One will be able to enjoy the never ending beaches, tropical climate, and friendly locales very easily here.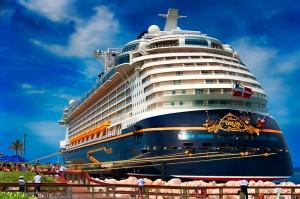 photo: Christian Lambert (DVCphoto92)
Go on a cruise! Many cruise lines and tour operators offer special packages for singles. Single cruises often include special events and activities to make meeting new people easier. Combine exotic countries and luxury travel with meeting new friends and maybe even a partner!


Book a singles vacation package that caters specifically to singles who are looking to have fun and share their experiences with others. Specialized travel companies such as Singles Travel International (
link
) even offer a matching service for their guests at no additional cost. Their singles vacation packages range from adventure to wellness and singles cruises to tours all around the world.