This is our pick of the Top 10 Family Vacation Ideas. Focusing largely on vacations within America, including fun ideas for kids and for the grown ups.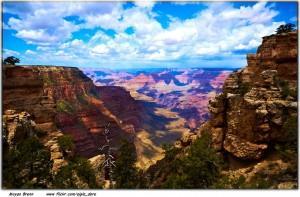 photo: Moyan_Brenn_be_back_on_Jan_20th
The Grand Canyon is a great idea for a family vacation that won't break the bank. It is stunningly beautiful and truly somewhere you must visit in your lifetime. Adults and children will both be in awe of the Grand Canyon. This is an especially good idea for families that enjoy outdoor activities together. There are multiple hiking trails which offer incredible views of the canyon that are not to be missed! It does get crowded in warm weather months, so be sure to book well ahead of time to ensure you have a place to stay at an affordable price.
Families that enjoy cities, museums and history will love spending time in Washington D.C. There are countless ways to have fun in the USA's capital city. Adults and young aspiring politicians will want to tour Capitol Hill and the White House. The city has many museums for families with different interests. Some of the most popular are the National Gallery of Art, the Newseum, the Smithsonian Museum of Natural History and the National Archives. Kid-specific attractions include the National Children's Museum, the National Zoological Park and the National Aquarium. With so many options, Washington D.C. makes an awesome vacation.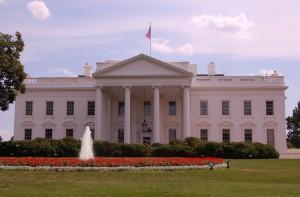 photo: ~MVI~ (running away from parties)
Hawaii is a picturesque location for a family vacation. Kids will love the beaches and marine life. Honolulu offers many aquariums and natural reserves, while Maui is great for explorers – there are walking trails, helicopter tours, and even submarines! Oahu is another great part of Hawaii for a family vacation. Sea Life Park has dolphins and other animals the whole family will love. There are also family-friendly rides and water slides at the Hawaiian Waters Adventure Park. Although Hawaii is better known as a vacation spot for adults, there are lots of attractions for families to have a great vacation.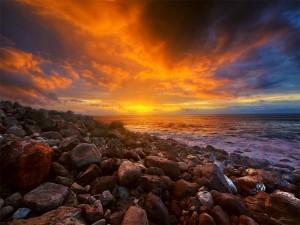 photo: paul bica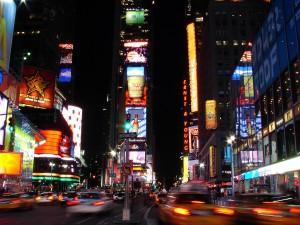 photo: Diego3336
New York City is another great vacation for the family that loves urban exploration. Children will love the variety of museums and attractions. Kid-friendly shopping fun can be had at Build a Bear Workshop, American Girl Place, FAO Schwarz, and the Toys R Us in Time Square that features a full-sized ferris wheel! New York has zoos in each of its five boroughs, but the most popular are the Bronx Zoo and Central Park Zoo. Beyond the zoo, Central Park has carnival rides, a skating rink in the winter, horse-drawn carriages, and climbable statues. Don't miss the Museum of Natural History, where kids of all ages love to see the dinosaurs.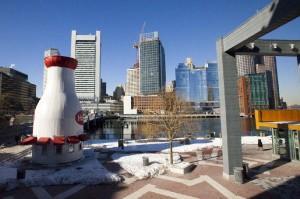 photo: SparkFunElectronics
Boston, Massachusetts is a great family getaway. The Museum of Science, Boston Children's Museum, and New England Aquarium are top-rated places to have fun. Families that love sports must check out Fenway Park on a guided tour – even Yankees fans have fun there! Boston has a rich history that you can explore at attractions like the USS Constitution Museum, the Boston Tea Party Ship, and the Freedom Trail. One of the best ways to explore Boston is on a duck tour, a vehicle that travels on both land and water. It's a tour of the city you won't ever forget.
Lake George, New York is an ideal spot for the family that loves nature. Its namesake is a gorgeous, 32-mile long lake that is perfect for sailing, swimming, and more. Prospect Mountain is 2,030 feet tall with incredible views of the great outdoors. Hike or drive to the top and enjoy the scenery, especially in autumn when the leaves are colorful. The city also has a plethora of miniature golf courses, horseback riding, beaches, and amusement parks. Don't miss the House of Frankenstein Wax Museum or Zanadu's Museum of Curiosities – they're one of a kind attractions found only in Lake George!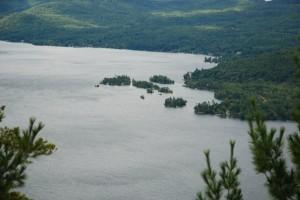 photo: slam szapucki
Another nature-filled family vacation can be had at the Skytop Lodge in Pennsylvania. It is an all-inclusive resort in the Pocono Mountains that offers tons of activities for the whole family regardless of season. In the summer, there is swimming, canoeing, fly fishing, archery, and even geocaching! The winter offers incredible skiing and snowboarding that is free for all guests. In addition to these activities, there's dog sledding and a treetop obstacle course. All of this is set against a beautiful mountain backdrop. The lodge has two restaurants included with your stay. The Windsor Room's Chocolate Obsession cake is a must-try!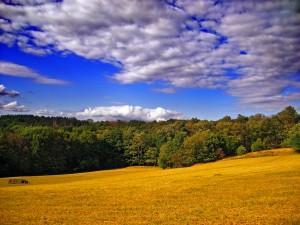 photo: Nicholas_T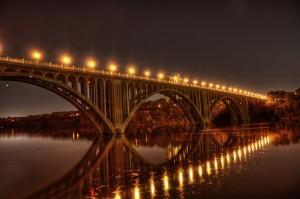 photo: Nicholas Ortloff Photography (Is Back)
Minneapolis is a friendly, clean city that welcomes tourists in with its beautiful landscape and fun attractions. There are multiple lakes and hiking trails, as well as paddle-boat cruises. The city has thirty theaters, including the award-winning Minneapolis Children's Theater Company that families will love. Of course, there's also the place Minneapolis is known for: the Mall of America, a shopping center with over 500 stores, as well as a Nickelodeon theme park, aquarium, 3D movie theater, miniature golf, and bowling. Every family member will find something fun in this mall – it has everything! The city is a wonderful place for your family vacation.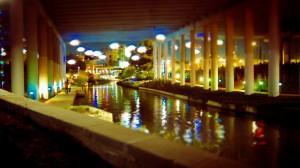 photo: nan palmero
A fun vacation awaits everyone in San Antonio, Texas. The city has a rich history, including the Alamo, San Pedro Park (the country's second oldest park), and the Mission Trail. One of the most incredible things to do here is the River Walk, which lets tourists stroll below street level through the heart of the city along the beautiful San Antonio River. There are also river cruises and caverns waiting to be explored. Animal lovers will enjoy SeaWorld, a San Antonio family staple, and Natural Bridge Wildlife, a safari park that features more than fifty species of wild animals.
Finally, why not head up to Canada for a great family vacation? Montreal is considered the France of North America and has many wonderful attractions. The city has beautiful cobblestone streets and eateries reminiscent of Paris. Go to the top of Mont Royal and enjoy its views or spend some time at the city's botanical garden, where adventurous kids can visit the Insectarium and look at different kinds of bugs. Don't miss the large La Ronde Amusement Park, now owned by Six Flags, that offers nine roller coasters and hours of fun.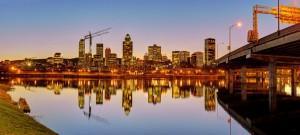 photo: Jazmin Million