Does looking beautiful always signify putting loads of makeup on? Not at all! There are certain simple beauty tips and tricks that would help you appear drop-dead gorgeous by making all the difference anytime and every time. We have jotted them down. Take a look: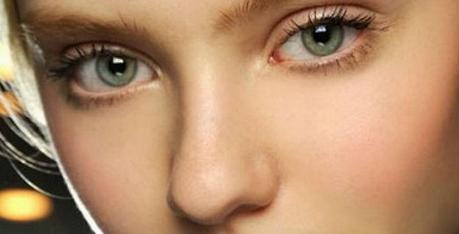 1. No matter whether you have a flawless skin or just got some pesky breakouts, you should skip your foundation at all costs. Surprised? But the truth is that foundation can make your absolutely perfect skin highly prone to acne and make the condition of your already developed zits even worse by clogging the pores.
2. Contour your face so that your cheekbones get the required boost. It doesn't necessarily mean that you have to be a makeup pro. Just spend 5 minutes and create some simple highlights and shadows to emphasize and hide your strong as well as weak facial features respectively.
3. If you are yet to brush up your skill of applying highlighter, follow this easy method. Pour a small amount of the product onto your finger and put dots starting right from the apples of your cheeks up to the temple areas in the form of a diagonal line. Then, blend well to get an even look.
Also Read – Basic Beauty Tips and Tricks Every Woman Must Know Here
4. Proper application of blush is important to get that 'differently beautiful' look. All you need to do is to swipe it underneath your cheekbones. A matte blush that is one or two shades darker than the actual tone of your skin and an angled blush brush would be the right choices for this purpose.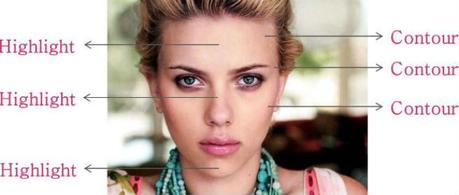 5. Stop using your eye pencil for doing your brows. Our brow hair is more neutral in shade than our natural hair. So using the same pencil for both will give us an unnatural look. Rather, get a good eyebrow pencil that suits you're the color of your brow and see the difference!
6. Curl up your eye lashes to add a zing to your eye makeup. A good eyelash curler will be the safest bet for you. Otherwise, simply warm up a spoon and mold your lashes with that in a gentle manner.
7. Make sure that you apply mascara to get that pair of dramatic eyes. It needs only 10 to 15 seconds to apply the product and your eyes look really amazing. However, if you want the curl of your lashes to stay longer, pick a waterproof mascara. It won't weigh the lashes down fast.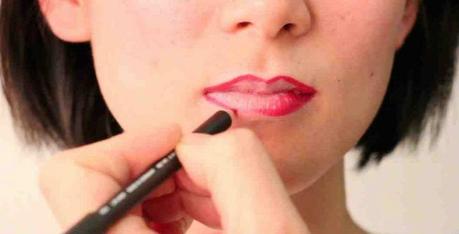 Also Read – Beauty Tips for Darker Skin Tones Here
8. Red lips are always appealing. But it is quite tricky to decide on the right shade of red, when it comes to different times of the day. Well, here is an easy rule for you:
Daytime – Bright orange-reds
Nighttime – Intense blue-reds
Anytime – Pure true red
9. Unless you wear a nude shade of lip color, use lip liner. A bright or dark shade of lipstick should only be used in association with a suitable lip liner. It not only gives a neat look, but also averts the color from bleeding. However, do not forget to blend the liner well into the lip color.
10. Make an effort to whiten up your teeth so that their yellow tones do not spoil your lip makeup. It is especially considerable if you are wearing bright red or pink lipstick.