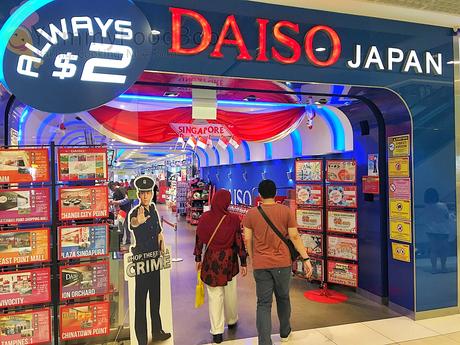 This article is dedicated to the people who just started off in baking, still deciding if baking is for them or not or do not want to spend so much on baking tools. The first group of people who are new to baking may want to try out a certain type of baking tool first, like sort of a practice, before investing in a better one. The second group of people who are still deciding about doing baking, won't feel the heart pain of spending an initial significant amount of money on baking tools should they feel that baking is not for them. The third group of people are probably not so particular about baking tools or are baking in small amount leisurely.
If you are reading this, you probably are 1 of the 3 types of people mentioned here in this article.
Over the years, Daiso has more and more variety of baking tools to suit customer's baking needs. Here are the 10 baking tools you can get from Daiso and start baking right away.
1)   Whisks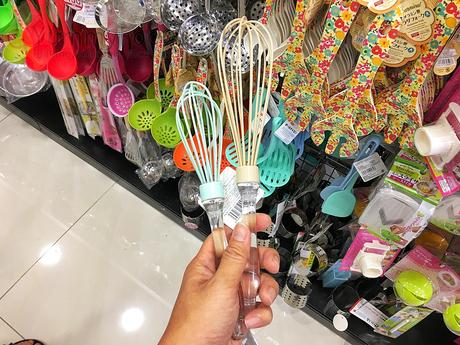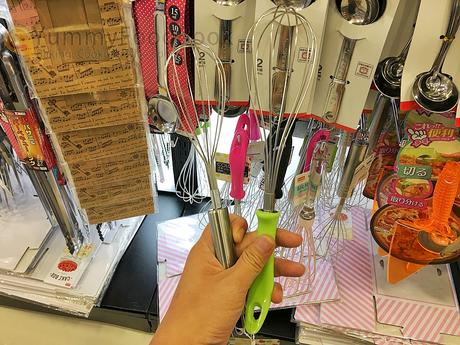 Whisks are available in both stainless steel and silicone in both 10 and 12 inches. Both types of whisks comes in variety of bright colours.
2)   Spatulas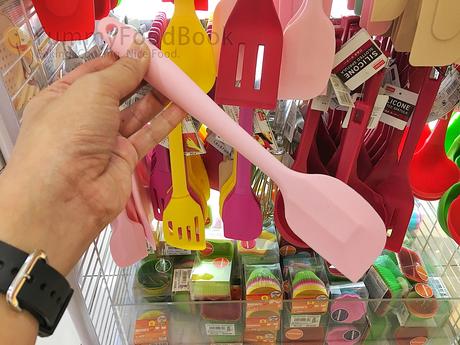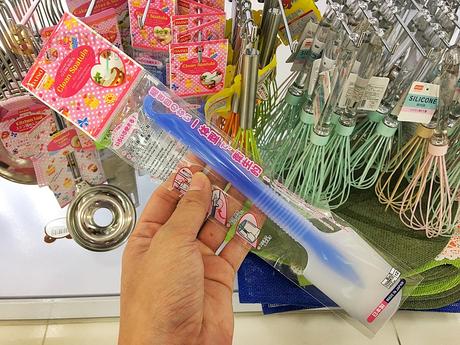 Like the whisks, there are 2 types of spatulas available there in short and long handles. In baking, usually the long one is preferred. They also come in variety of bright colours.
3)   Measuring Cups, Glass Beakers and Spoons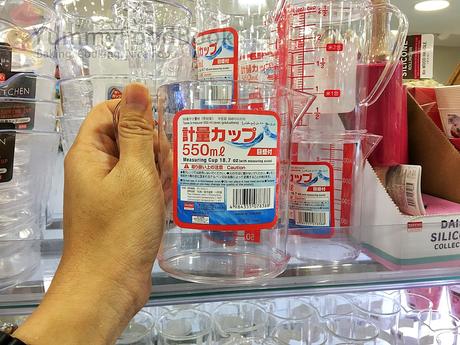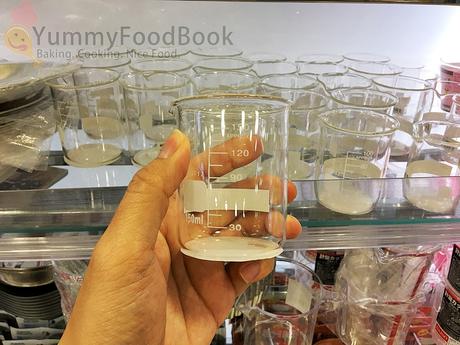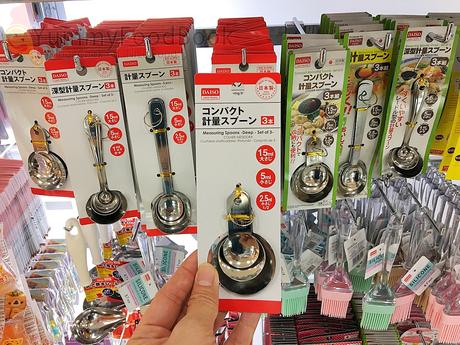 Measuring cups are a common sight at Daiso and only recently the glass measuring beakers started to surface on their shelves. Hopefully the beakers are here to stay and not one of their seasonal special items. Measuring spoons there comes in different varieties. There are fixed volume spoons with long and short handles and they come in stainless steel.
4)   Cookie cutters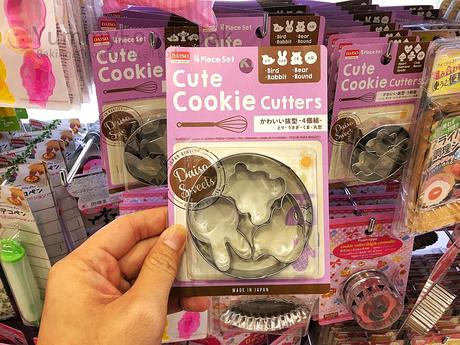 The cookie cutters are the basic animal shapes and available in stainless steel which are sufficient enough to meet the objectives of the 3 groups of people mentioned here.
5)   Metal, Paper and Silicone Cake Pans/Cupcake Molds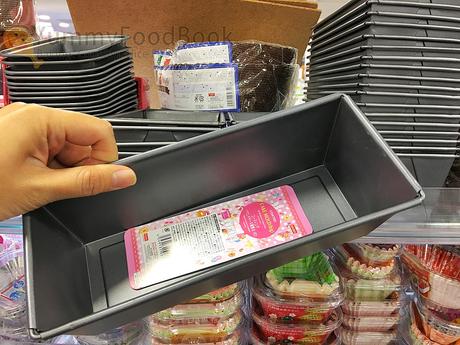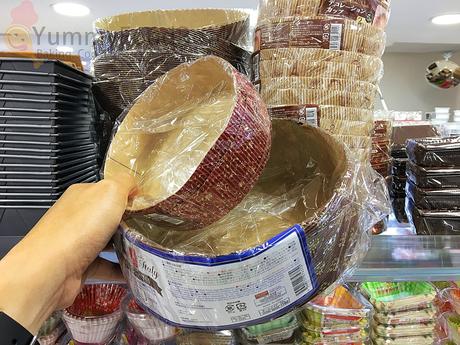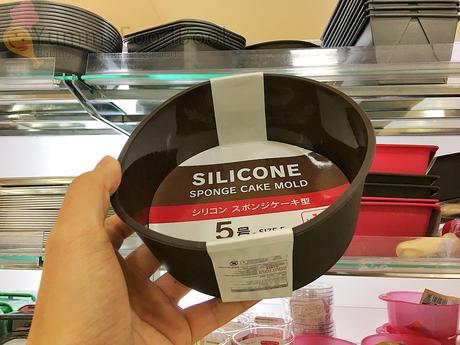 Silicone is the latest addition cake pans. Most of the silicone size there at time of writing are size 5 but they may have other sizes as well. You can check out with Daiso staff for more information. There are also other types of cake pans in metal and paper for sponge, chiffon, pound cakes and cupcakes etc.
6)   Egg Separator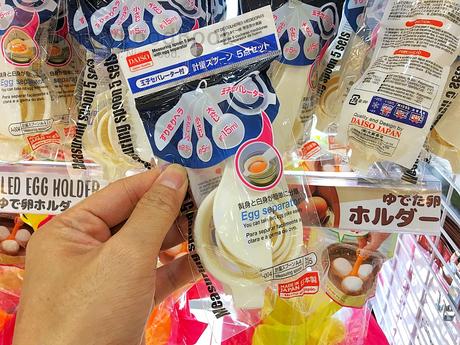 Egg separator is a tool you probably can't do without during baking when you have to separate the yolk from the white to make meringue.
7)   Kneading Pins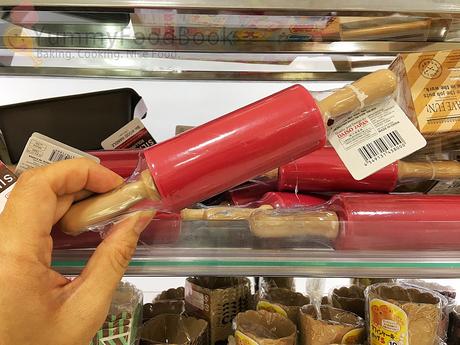 Kneading pins at Daiso are smaller than the standard size ones but if you still in need of one, they have only one type available there.
8)   Basting Brush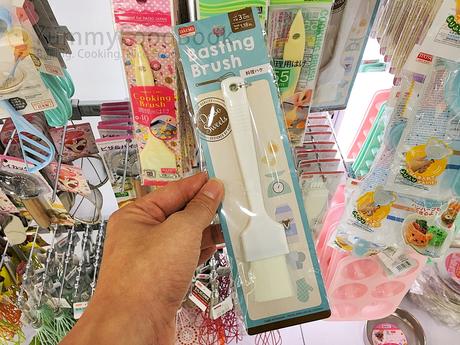 Basting brush is also available to do coating over your pastries before baking them in the oven.
9)   Sieve for Flour Sifting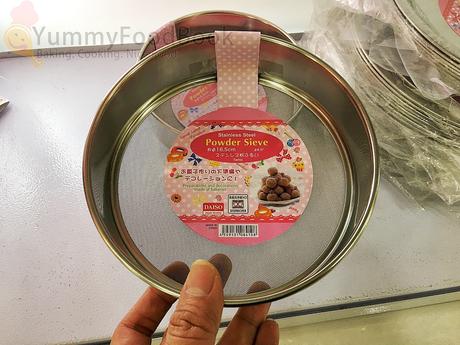 Different from the strainers you can obviously see on the shelf, these sieves having smaller openings compared to the strainers and are usually needed to facilitate even mixing of the flour by breaking up clumps and fining them up. They are not so easily spotted too. They have 6.5 inches but please ask the staff if there are other sizes available.
10) Pastry Bags (With or Without Nozzles)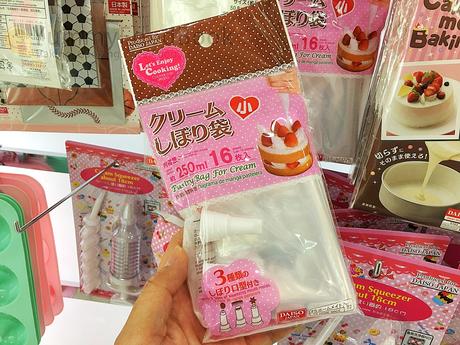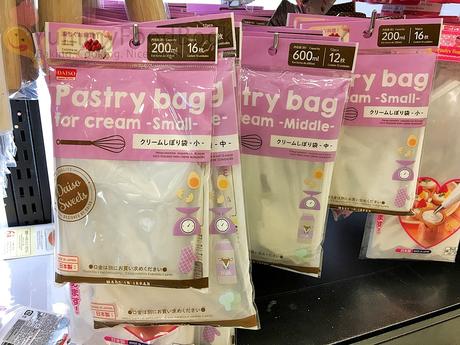 Pastry bags are available now and they come in different volumes such as 200ml, 250ml and 600ml. Do take note that some pastry bags include nozzles and some are not.
If you are going on a shopping spree for baking tools at Daiso after this article, I would recommend heading to bigger Daiso stores to avoid product availability disappointments or hassle of having to run 2 Daiso stores to get the baking tools you want which in turn may spoil your mood or affect your decision to carry on this baking journey. Happy baking!
Additional note: Daiso items you really have to open your eyes to search it. It's either you approach the staff to save time or if you are a little shy, take your time to slowly go through the shelves at the baking section.
Added bonus!
You can also get baking paper at Daiso too! Not all stores have this so please call before going down!