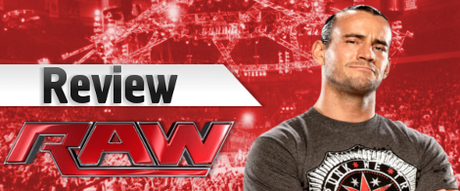 Live from Bridgeport, Connecticut was Monday Night Raw. A night full of a lot tag team matches and more controversy than ever. There is a lot of controversy surrounding the WWE title scene and the champion itself. The tag team division in one night has risen up to be the most interesting division besides the main storyline. Bad refereeing, bad GM's and a lot of controversy might make this time of year when everybody is watching Football the most entertaining of 2012.
After the controversial ending in the Main Event of Night of Champions the show kicked off with Paul Heyman. The new corner man for the current WWE Champion talked about Sundays match and showed not only a still photo of the ending of the match, he also showed footage that a fan posted on YouTube which was taken down. After that he brings out Chad Patton the referee of the now controversial match and he congratulated him for making the right call. Soon he was interrupted by the man that faced CM Punk for the WWE title. John Cena starts to talk about how last night was an epic encounter to which we can all agree is true. He said that he argued with Chad Patton because you can't end a match like that, that's like ending the Super Bowl in a tie. After a "Respect" speech John Cena was hyping up a rematch right there, and just when Paul Heyman the "Voice of the Voice of the Voiceless" was about to say something Alberto del Rio interrupted them. After that interruption and a lot of talking AJ came out. Just like Teddy Long did in his long run as Smackdown GM she set up a tag match as the main event. In a Super Main Event Sheamus and John Cena will team up to face CM Punk and Alberto del Rio later on the night, and the winner of that match might get a rematch. After that the segment closes up with AJ skipping out and Paul Heyman power walking behind her, just that sight made this an excellent segment.
Primo & Epico w/ Rosa Mendes vs Rey Mysterio & Sin Cara: Before the match even started JBL and Jim Ross were introduced and then they both took their places on the commentary table. In this all Latin men match Sin Cara showed that he is more confortable in the ring and that he is getting the hang of it. Shame that it was a short match since the action that was displayed was good. At the end Sin Cara gets the win with what looked like a Swamptom Bomb. After their victories the Prime Time Players attacked them and then took the microphones. They both say that they mean business. At last the WWE is building a tag division.
Beth Phoenix vs Eve Torres with Layla at commentary: For some reason having a three men booth wasn't enough and the former Divas Champion joined the trio of Michael Cole, Jim Ross and JBL on commentary. As expected for a divas match this was a short one that people didn't care about. After the match the current Divas Champion Eve Torres had a little staredown with the former champion Layla.
Heath Slater vs Brodus Clay w/ Cameron and Naomi with Antonio Cesaro at Commentary: Once again the three man booth was joined by another talent this time the US Champion Antonio Cesaro. Just like the Divas match this was short and to the point. Antonio Cesaro nearly costs Brodus Clay's match setting up a feud that started on Smackdown last Friday. But that interruption didn't help Heath Slater who ended up getting pinned after Clay hit his finisher. Now we know who is Antonio Cesaro next feud.
The set was ready for the debut of a new WWE Talk Show, it was the debut of Miz TV. Just like all WWE talk shows it was filled with couches and chairs, there was also the upside down logo of WWE which is the logo of The Miz. After some words of how great this show was going to be The Miz brought out his guest the GM of Smackdown Booker T. The segment wasn't going to well for the audience in attendance until Booker T introduced Ryback who destroyed the set. Is not a good sign when the first show the set is destroyed that normally happens after a few shows. Also is nice seeing that at last Ryback has something to do.
CM Punk and Paul Heyman are together backstage talking when Josh Mathews appears and says "I'm sorry for interrupting" to which Heyman responded "Then why you interrupt". Josh then asks Punk about how he feels about his match to which Punk answers by insulting him and once again throw down the respect lines. Each day that goes on it looks like he will snap out and kill somebody.
Santino Marella vs Dolph Ziggler w/ Vickie Guerrero: After his loss the previous night against Randy Orton Ziggler made sure to not only win the match but humiliate Santino. Dolph Ziggler looked great during this match but he always does. Also he is still getting cheered by a lot of fans. Another note of this match was that obviously the WWE made a memo saying that the only man that can wear pink is John Cena, that's what you can presume with Ziggler coming out without his signature pink shirt.
Justin Gabriel vs Wade Barrett: Making his return to Raw after 6 months Wade Barrett face former member of the Nexus Justin Gabriel. During this match Wade Barrett showed a more aggressive side of him, a side that was shown on the vignettes showed before his return. One thing that was noticeable was the fans chanting for Nexus to make a comeback, after 2 years Nexus got over. The match ended with Barrett knocking out Gabriel with a nice shot. Not the most engaging match but it was good.
A hilarious Subway segment with Jared, R-Truth, Kofi Kingston, Damien Sandow, Zack Ryder and Ryback was shown.
Sheamus is on the locker room with John Cena who isn't paying attention to what the Irish was saying to him. John Cena says that the main event match is very important to him because the winner might get a rematch.
Tag Team Championship Match—Kofi Kingston & R-Truth vs Daniel Bryan & Kane ©: After losing the titles the previous night the former tag team champions invoked their rematch clause for that night. Just like their match on Night of Champions Bryan and Kane weren't on the the same page. On the closing moments Daniel Bryan even attacked Kane almost costing them the titles, but at the end Kane recuperated and got the win. After that both argue about who is the tag team champions and that made the crowd chant "hug it out" and they did as they were told and hugged each other. At last a tag  team division that people cares about.
Randy Orton vs Tensai w/ Sakamoto: In his quest on getting into the World title scene again Orton took on a heavyweight. This match surprisingly was good. This was the best showing from Tensai in this current run in the WWE. At the end Randy won with a RKO from out of nowhere proving he deserves a shot for the title.
Once again Paul Heyman and CM Punk are shown backstage talking when they are once again interrupted. This time it was Alberto del Rio and his representative David Otunga. Both representatives tell to each other what their clients told them to say. First Otunga says that Punk should follow his clients lead, to this Paul Heyman responds by saying his client doesn't follow anybody. Then Otunga is told to say that Punk dresses like a homeless, this was something that was mentioned during their 2011 feud. Paul Heyman then responds by saying that Alberto should go back in time to last years Survivor Series when CM Punk defeated him for the WWE title he now holds for more than 300 days. After that interaction between the managers CM Punk and Alberto say that they look forward to teaming up. Is always good when the WWE doesn't forget.
Zack Ryder vs Damien Sandow: The intellectual savior of the masses made an appearance just to give a vocabulary lesson in the middle of the ring. But unfortunately Zack Ryder interrupted him to announce he was facing him right in that moment. The match was good but the commentary was really good too. JBL and Michael Cole are just a great pairing on the booth. On Night of Champions they both made a great job and tonight with Jim Ross beside them they also made a great job. The back and forward they both had during this match reminded me of Bobby Heenan and Gorilla Monsoon. It was a heel commentator going back and forward with a face commentator. 
Sheamus & John Cena vs Alberto del Rio w/ Ricardo Rodriguez & CM Punk w/ Paul Heyman: Starting the match I immediately wondered why the referee was so young and so did a lot of people on my Twitter timeline. It just seem weird having a young referee for a big match like this one. After great action in the ring John Cena hit the AA on CM Punk to get the victory after the referee didn't see Punk's foot on the ropes. After that bad call an angry Punk argued with the young referee who is Brad Maddox a former FCW wrestlers, they argument went back to the backstage when the show ended. All this referee bad calls or good calls makes you think is WWE's way of making fun of the NFL replacements.
After Night of Champions this was a good show that still didn't give answers and made you have more questions. Having more questions makes the people interested in what is going to happen next. One thing that is interesting in all this is that Brad Maddox the referee that "screwed" Punk in less than a week was referee of two main events and he is new. Another thing is where is all going with this referee storyline. Will the WWE title match be a Last Man Standing Match inside Hell in a Cell? That type of match is the only one where is doesn't involve a referee making a wrong call.
Final Score: 7/10