With Halloween just around the corner, this calls for an evening of gluttony!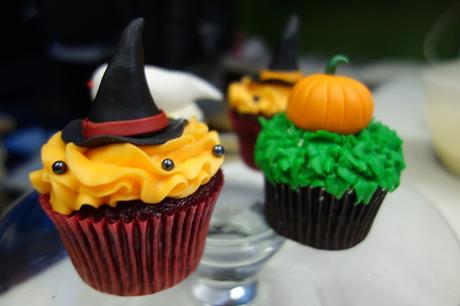 Courtesy of Zomato, I was very excited to be invited to an evening of cake decorating at Sponge and Cream in Brixton Village; where Paulina (previous Head Baker at Hummingbird Bakery) warmly welcomed us with open arms and an army of beautiful cakes in her dainty kitchen.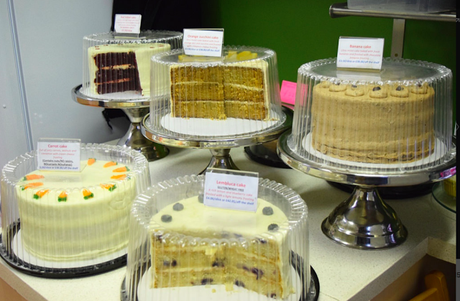 It was hard not to stare at her glorious creations.
Thankfully, Paulina saw our hungry eyes and let us each choose a slice to sample.
It was a cream and sponge orgy.
From German Chocolate Coconut with Praline, Carrot cake, Lembluca cake to my personal favorite the Butternut Squash Dream.
This cake was what dreams are made of, it was moist without being too sweet and was also gluten and wheat free. It was made with butternut squash, apples, raisins, and frosted with strawberry marshmallow frosting; the description had me going gaga and it was a mystery that half the cake wasn't stolen away that evening.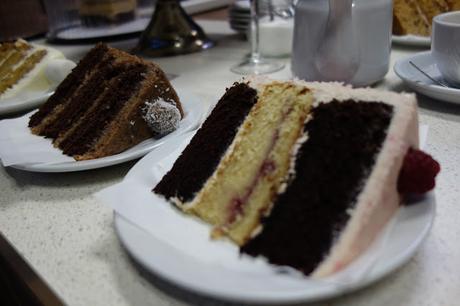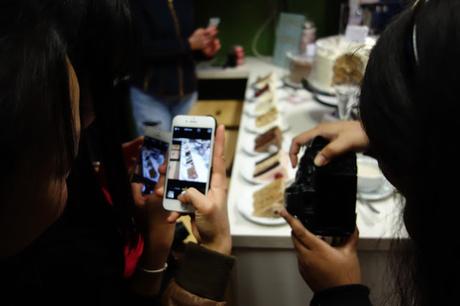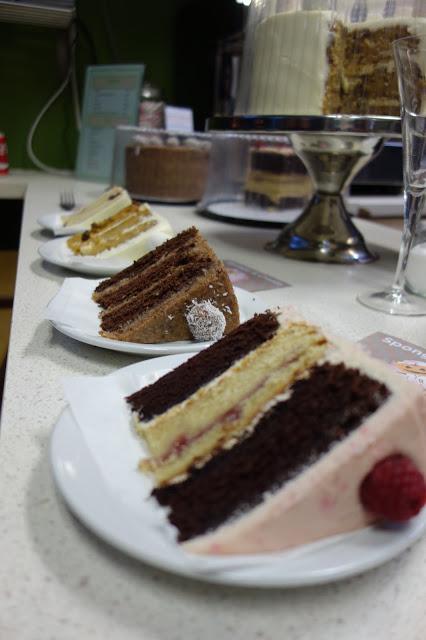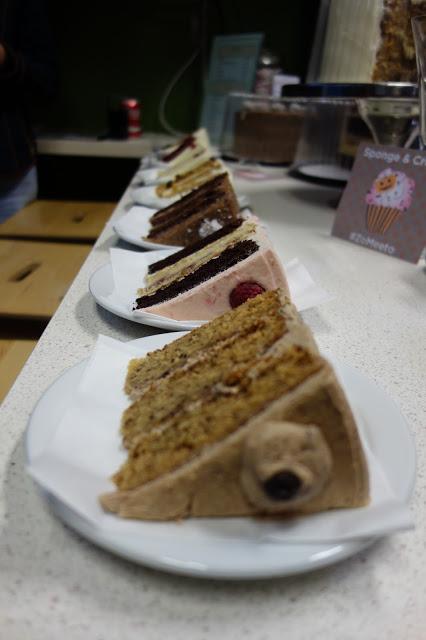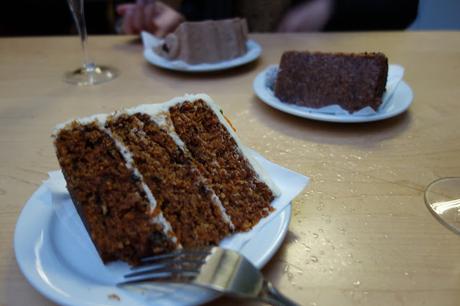 As a little treat, Paulina was truly whipping out all the stops that night; she demonstrated how to frost her most recent cake creation; a 3-tiered Coconut and Lemon Curd Cake.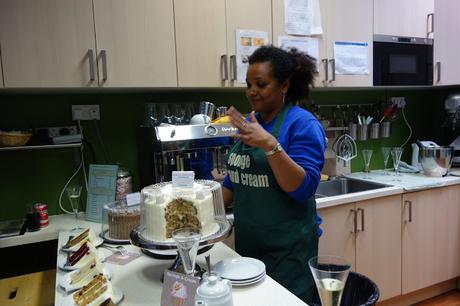 Each tier had a generous lining of coconut frosting piped around the edges to form a well for the lemon curd to be poured in the middle of the cake; which was repeated for each layer.
The finale had the cake completely covered with frosting, then showered generously with desiccated coconut, and decorated with lemon slices.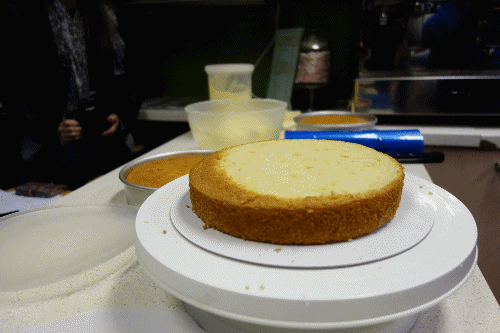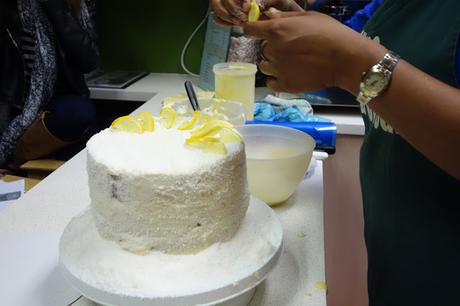 Settle down, settle down. All this cake and sugar sure got our blood racing.
It was now time for us to try our hand at decorating... HALLOWEEN CUPCAKES.
Paulina led the way these!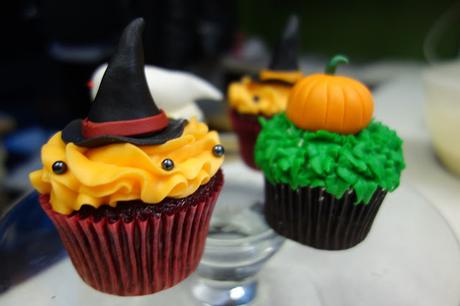 We all tried to replicate with such concentration!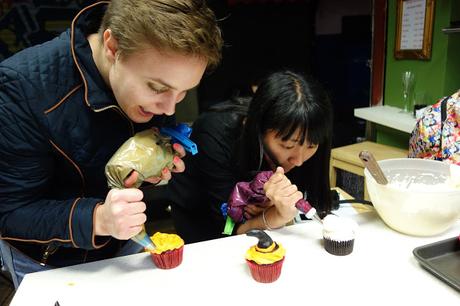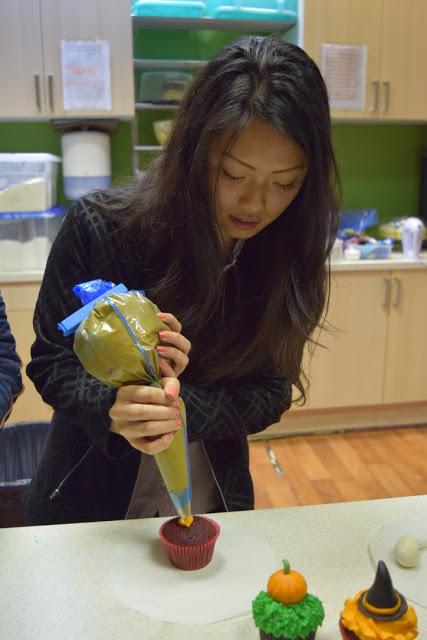 Being very unfortunate at replicating Paulina's creations, I went turbo and decided to make a CAT.
He was my pride and joy of the evening. MY PRIDE.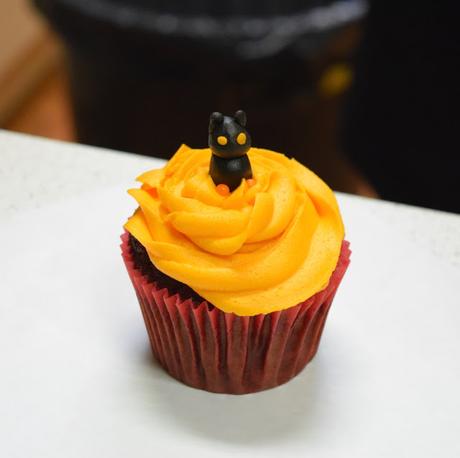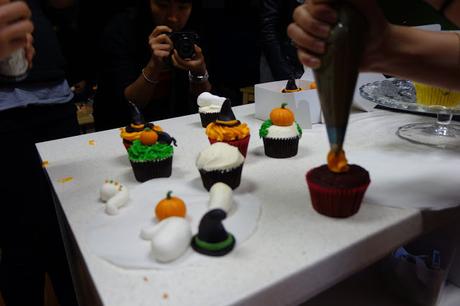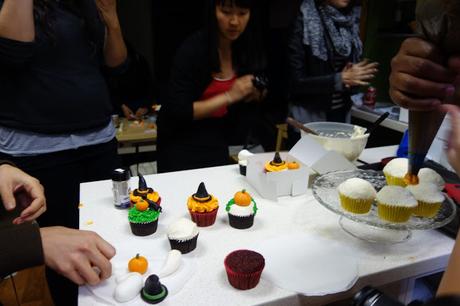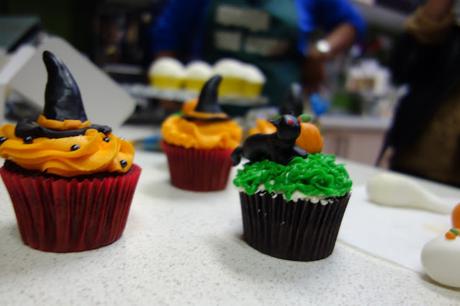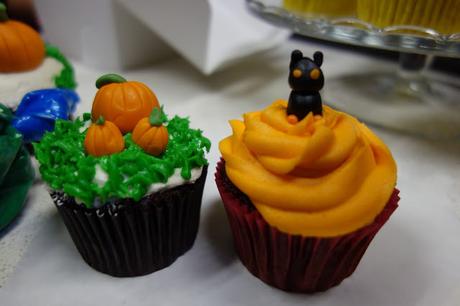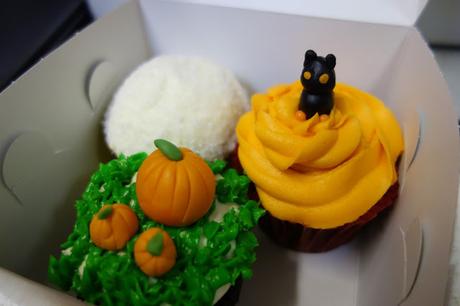 Look at that chap!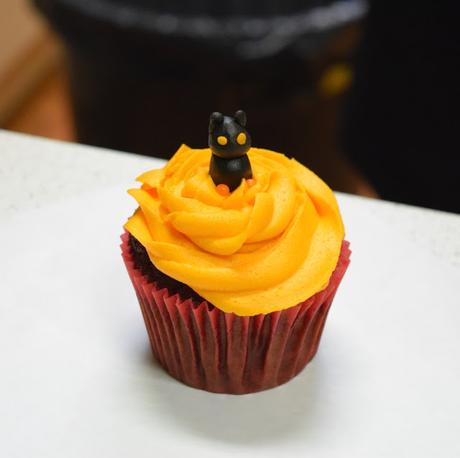 It was a wonderful evening, and I learnt a lot about the art of cake decorating. Thank you Zomato & Sponge & Cream Bakery!
I know you're all jealous of my skills and would like to get in on all the action too!
It so happens that Sponge and Cake will be hosting more workshops in a larger space THIS MONTH! Get in touch now!
Where?Sponge and Cream Unit 99, 1st Avenue, Brixton Village Market, Coldharbour Lane, London
SW9 8PS 
020 77377414