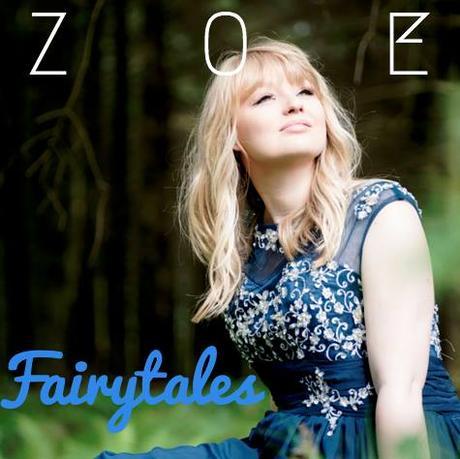 There's something special about being able to review a debut album from a young musician who lives in your neighbourhood. It's even more so when you see all ten tracks of her debut album have been written by the artist herself.
Zoe Warren is a young Cumbrian singer-songerwriter I've had the pleasure of watching grow from a teenage performer with a sweet voice and even sweeter personality to a capable young woman, skilled as a songwriter and as performer, and still every bit as sweet in personality as she was years ago. I was delighted to have the opportunity to review her album 'Fairytales' and see her perform all the tracks at her launch party a couple of weeks ago.
Some of her tracks, such as 'Sleeptalking' and 'The Spark' are good old pop and work well. There's several of these upbeat songs throughout but I'm much more interested in Zoe's ballads however. The title track 'Fairytales', for instance, is a beautiful song, reminiscent in style and vocals to Eddi Reader and Fairground Attraction. It's a gorgeous piece.
Similarly 'Always You' accompanied perfectly as always by fellow musician and producer Lee Shackley is a sweet love ballad full of hope and appreciation which could easily be the 'life track' for many star-crossed young lovers to come.
Best track of the lot though – both live and on the album – is 'Treading Water'. Beautiful piano playing; gorgeous, tear-jerking vocals from Zoe; wonderfully well-crafted structure and melodic phrasing. If 'Always You' could the life track for young lovers then this is the track to play when the romance comes, regretfully, to an end. The song deserves a place at the poignant moment in a weepy romance movie.
You can hear one of Zoe's more pop-like songs here:
I'm going to be cheeky and add a second track to listen to which isn't on the album but because I love this cover version by Zoe of John Lennon's classic ballad (and not a penguin in sight I might add!). In lieu of having any ballad tracks from 'Fairytales' to be able to share, you can listen to this cover and get a good idea of what I'm talking about!
'Fairytales' is available on iTunes.