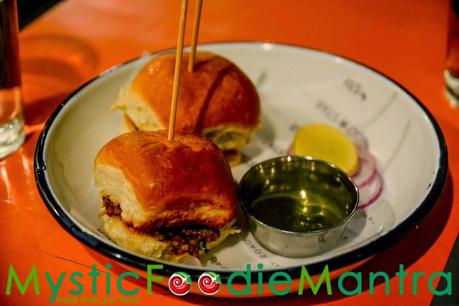 Here is a scene for you to visualize – You are in a neighborhood café and have ordered "Bloody Marry". The server gives your drink in a blood
b
ank pouch or the
b
ottle – similar to what you have when you go for blood donation! Thrilling - isn't it.? I was fascinated when I heard this from someone, who is in industry from last 20 years and has given us some of the most amazing restaurants in town.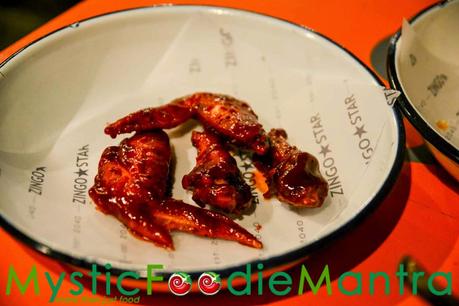 Tabula Rasa or for that matter Shalom – famous hangout places for college goers!. Yes you are right! - I am referring to Sohrab Sitaram, the man behind Tabula Rasa and now he has given us another place which is for generation X - in rather quiet market M Block GKII.
When I was invited for the review, I was little hesitant for one simple reason -  Inspite of GK-II, having some of the finest dining places, yet the market , never kicked off otherwise.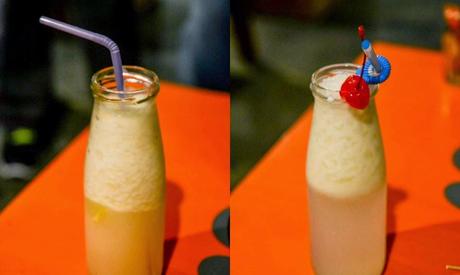 And that was exactly what I had in my mind when I met Sohrab. Sohrab was very clear in his thought process on reasons for choosing this place, his future plans and the food too!. He said" this market has either some very high end restaurant or it has nothing. The idea of Zingo star is to give a place to our younger generation, where they can come, grab a bite and then move.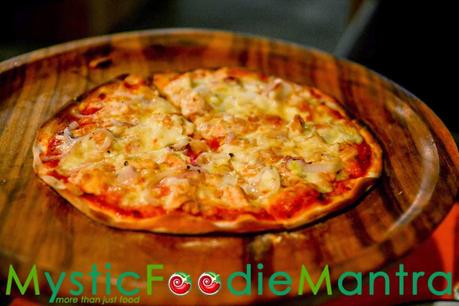 The same reflects in his menu too!!. Before we get into further details on food; let me tell you something interesting about Sohrab. He is a musician and is soon planning to start live music at Zingo star. You definitely need to visit this place for some lovely music as well as for the delicious food!  One of his achievements - Before hungry monkey opened at b6 market (safdurjung enclave) where no one had opened any joint, Sohrab took steps in venturing into this place and rest is history.
Coming back to food at Zingo star - . This place is yet to get liquor license (when I went there it was only 2 week old.).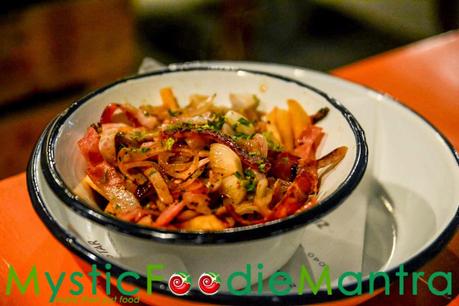 I loved the burger sliders - specially the keema burger that was absolutely wonderful. What you should not miss is their wings that comes in three varieties and can be accompanied with your choice of fieriness! You can't miss their lemonade - one of the finest I have had in Delhi, specially the Brazilian one which comes with condensed milk. The most interesting dish was poutine, which I believe is little unknown for Indian market. Poutine is a French-Canadian food that (very) mildly resembles American Gravy Cheese Fries, but is actually very, very different in many aspects. The tenderloin burger Slopy Joe was good too. Its patty was well cooked, seasoned well. However, I felt that the bun was slightly hard which makes it little uncomfortable to eat.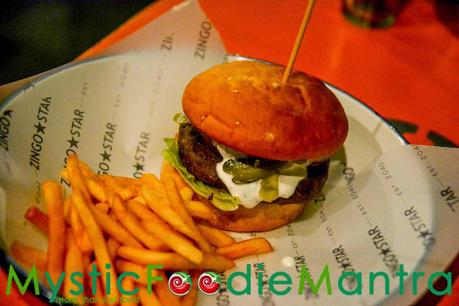 By the time I finished everything, I had no appetite left for desert. I have promised myself to be back here again, after they obtain liquor license.
Quick Facts:
Contact : 011 4164 4646
Address : M-80, M- Block Market, Greater Kailash Part II
Meal for Two : Rs 1000/- (without alcohol)
Liquor License expected shortly.