My six year old son gets up really early every morning. This morning he said to me, "Do you know why I get up so early? So that I can hear the birds singing. This morning I heard a mommy and her baby singing." I thought to myself, how zen of him!?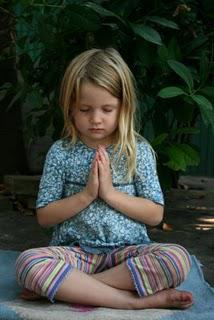 Zen is a school of Buddhism and originated in China during 6th century CE. It emphasizes the attainment of enlightenment and the meaning of the word Zen can be loosely translated as "meditative state".
The enso is a sacred symbol in the Zen school of Buddhism. It is a circle that symbolizes absolute enlightenment, strength, elegance, the universe and the void.
So, what is zen parenting?
Trusting your instincts
Focusing on what's working
Finding a healthy life balance
Communicating effectively
Taking care of yourself for the sake of your children
Figuring out what is most important to you
Not feeling stressed, overwhelmed, worrying about what could go wrong, loosing yourself
Feeling awake, aware, notice what is working, practice self discovery
Loving your children – no one will ever say you loved them too much
Not overscheduling them – allowing them time to just play
Spending as much time as possible outdoors
Showing them how to be passionate by being passionate about something yourself
Teaching them how to be nonjudgemental
Finding a place of stillness – the quiet place out of which answers come
Learning to appreciate every moment of parenthood, the good and the bad
 What does zen parenting mean to you? Please let us know if you have something to add to this list.