Too much stuff and not enough storage? Here are some ideas for organizing your bathrooms.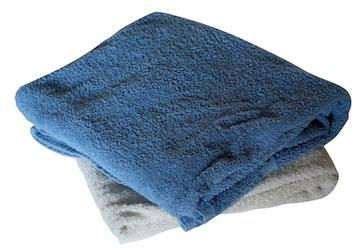 Get rid of any outdated medications and expired makeup. Organic makeup doesn't last as long, so pay special attention it.
Use hooks to hold family member's towels
Clean out your make-up and hair supplies
Organize your towels by size and type. In our linen closet I have one shelf for hand towels and wash cloths, one for bath sheets, one for the kids' towels and one for beach towels. If you find yourself with too many towels, donate some to charity.
Keep your children's bath toys in a bin you can take out and put away
Keep bathroom cleaning supplies handy right under the sink
Use drawer organizers so everything has a place
Stock up on extra rolls of toilet paper and keep it stored in one spot
Throw away anything that is almost gone and get rid of any duplicates