I have been horrible about writing here lately. I started a new job in April and it has taken up a lot of my time. Whenever you start something new it takes a while to learn everything you need to and to get used to a different routine.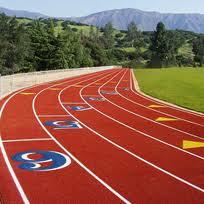 But there are a couple of things definitely wrong with this. The first is, I really miss the writing. For a few years now it has been my primary creative outlet and it is something I truly enjoy. The second is, this blog was keeping me accountable as far as our family's goal to live more simply. Since I haven't been sticking with it, we've fallen slightly off track.
I am not going to be hard on myself for not keeping up here as well as I should've the past six months. I had to focus on only my family and the new job for a while. But I am going to start scheduling appointments with myself to write here again and then keep them. 
The last thing I want to say though is, thank you to all of you who have still been visiting my site to refer to my older posts. Even though I haven't been posting new content regularly, I can't believe how many people have consistently viewed things that I had written about before.
Please let me know if there are certain ideas or topics you think that we should both be learning more about in the future. You can also help keep me accountable – feel free to contact me whenever you see me falling off track. Thanks again!