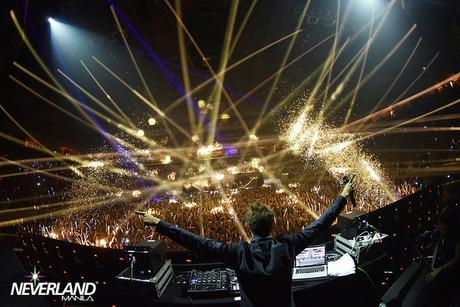 Twelve thousand Dreamchasers, as our friends from Neverland Manila call their fans, flocked at the SM Mall of Asia Arena for the Zedd True Colors Tour last August 8, 2015. Days leading to the event, Dreamchasers had been hyping on social media, with some posting their boarding passes as they flew from all over the Philippines to catch the one night-only event.
With Zedd being the star of the show, who wouldn't be excited, right? After all, the Grammy winner is behind the smash hit Clarity, as well as earworms like Spectrum, Stay the Night, Find You, I Want You to Know, and more recently, Beautiful Now.
As a fan of Zedd's, I knew I had to be there. So when I was contacted by Neverland Manila to come to the concert and be a Dreamchaser, I instantly said yes!
From total darkness, the familiar lines from Spectrum, "We'll run where lights won't chase us, I will never let you go," blared from the speakers, making the crowd instantly sing along and go wild. For two energized hours, Zedd put out a rousing performance, not missing the hits that have earned him much love globally, as well as introducing new tracks from his new album True Colors.
And amid all the lights, confetti, fireworks, and sound, we Dreamchasers danced, jumped, raised our hands, and sung along. Everyone was all smiles that night, connected by infectious electronic music. Surely, it was a night to remember and a moment of clarity.
For updates on Neverland Manila, follow them on Facebook, Twitter, and Instagram.