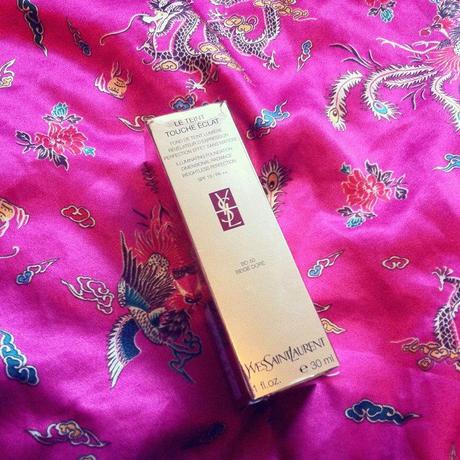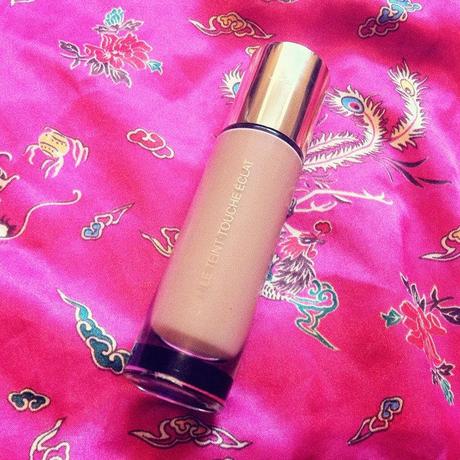 Yves Saint Laurent - Le Teint Touche Éclat Foundation £28.00 for 1 fl.oz (30ml)
I'm sure you've all heard of the Yves Saint Laurent - Le Teint Touche Éclat foundation by now, as it has become the holy grail of foundations for many since it was released last year. After enjoying a sample from my local beauty counter, and reading endless rave reviews over the past few months I was excited to finally add this product to my makeup collection.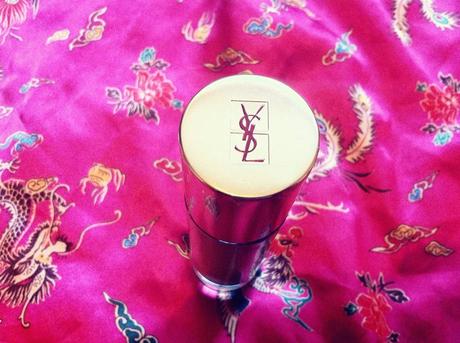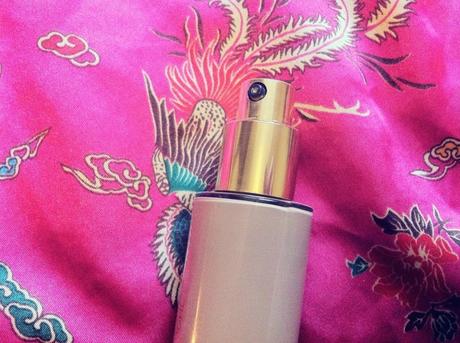 Colour Match
My color in this foundation is BD50 (MAC NC42) which when swatched on my hand looks as though it would be way too light, but blends seamlessly into my skin tone when applied to the face. In fact my friend Helen who is much paler than me swatched this on herself and it matched her skin tone too! This is because the 'BD' in the color code stands for 'Beige Dore' and is targeted towards people who have gold undertones. However, I will probably need to get a darker shade in the summer months, as my skin is currently in winter mode.
There are currently 22 colours, including 3 undertone descriptions available in the range (B for Beige = balanced/ beige, BR for Beige Rose = cool/ pink, BD for Beige Dore = warm beige/golden)
Formula & Application
Le Teint Touche Éclat is build-able so I usually apply it as a base first of all, and then reapply a second coat over areas that need concealing; under my eyes and on any blemishes or discoloured areas.
As this is an illuminating foundation the end result gives my complexion a nice glowy lift with a light to medium coverage.
The texture of this foundation is light, creamy, and moisturising so does not feel heavy or cakey at all. Although the product is quite 'liquidy' it does not run or drip so is very easy to work with, this is due to the gel based formula. The foundation also contains SPF 19.
Packaging
The packaging is simple with the tall glass bottle sitting under the gold YSL embossed lid. It looks wonderful sitting on my dresser top, and certainly feels luxurious when I hold the bottle in my hand as it has a bit of weight to it. The bottle comes in a gold box, much like other YSL products, which also holds an instruction guide. 
Wear
I had read a few reviews about this foundation not lasting long on the skin, but I think this is due to skin type. I currently have combination skin with some dry areas, and although I have noticed that the illuminating properties seem to fade throughout the day, the overall finish stays well for me.
My working day is usually from 9.30 - 5.30 and by the end my skin still looks balanced and lifted. I have also noticed that this foundation has helped my blush to stay on longer too, which is another plus point.
Overall I am really pleased with this foundation, and will definitely purchase this again when it runs out. It's easy to use and for me it does exactly what I ask of a foundation. This is a hydrating foundation that gives a beautiful coverage. My favorite thing about about this foundation, is that it actually looks like skin! This is the first foundation I have found that actually gives me that 'naked' look and feel that I have been searching for.
I would not recommend this product if you have oily skin. However, I definitely recommend any one with a dryer skin type to go to your nearest YSL counter and ask for a sample of this wonderful product.
Hopefully you enjoyed this review, please leave your thoughts/ questions in the comments below :-)