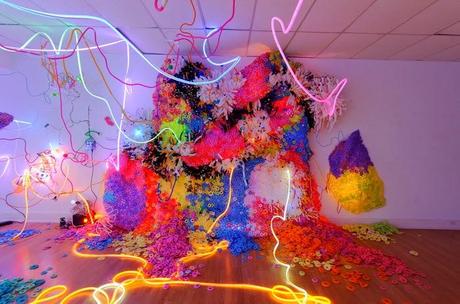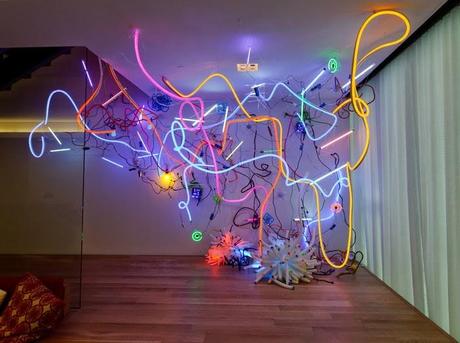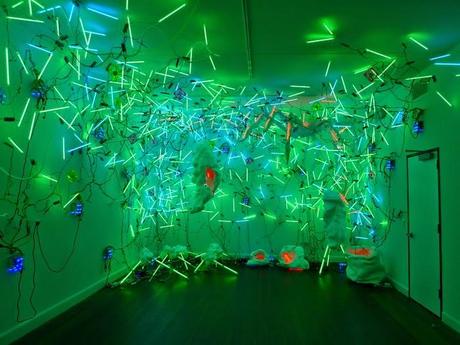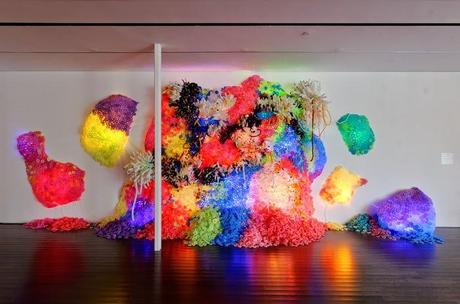 Images from aandea.com
These bright neon lights created by artist Adela Andea have given an electric charge to the world of 3D art and sculptures. Each piece carries its own feelings and sensations with intricately placed parts forming huge floor to ceiling creations.
All the colours of the rainbow are present here and the fluorescent lights give off a neoteric excitation which then gives way to a sense of familiarity.  The comfort comes from the fact we are no longer looking forwards to a 'millennium' of lights because it already arrived.
Adela's work is a great experiment on how colour, shape, and light are not just a feast for the eye but powerful entities which can resonate within us. The room is the canvas and her pieces are like signatures signed with some kind of magical, technological pen.
View more of Adela's work on her website:
www.aandea.com