I am fortunate enough at the moment to be involved in a marine restoration project on Bantayan island, Cebu province, the Philippines. The dynamic NGO is called Young Pioneer Disaster Response (YPDR.org), and this year we are aggressively moving forward rapidly with our 'fish condo' or 'marine dome' programme. World-renowned environmental attorney Antonio Oposa, who is a native of Bantayan island pioneered the idea of marine restoration here by setting up a protected marine area beside his property on Bantayan.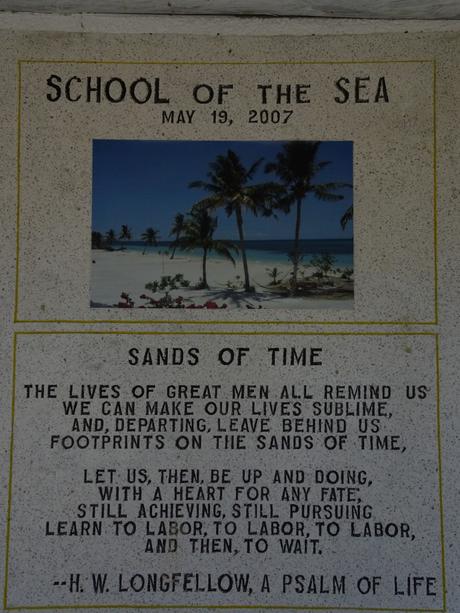 'School of the Sea', an Antonio Oposa project. Bantayan, Cebu, Philippines.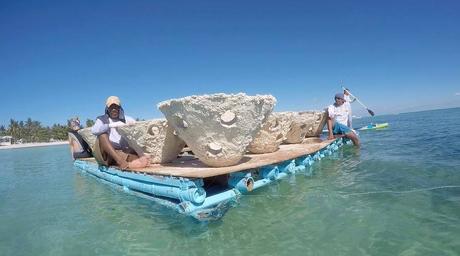 Marine domes, or 'fish condos' are brought by barge to the deployment site. Bantayan, Cebu, Philippines.
YPDR advanced the concept of marine restoration by producing hundreds of the concrete domes using local workers. The structures have a reinforced steel frame, with the concrete having a very high limestone content. Limestone is what promotes the growth of coral, which in turn attracts fish and other marine life.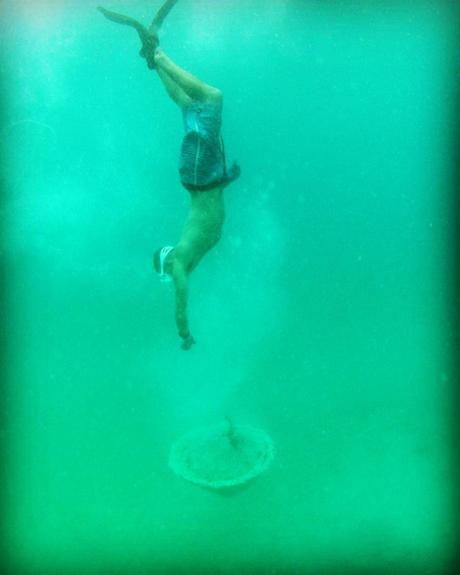 Free-diving to set the dome upright on the ocean floor. Bantayan, Cebu, Philippines.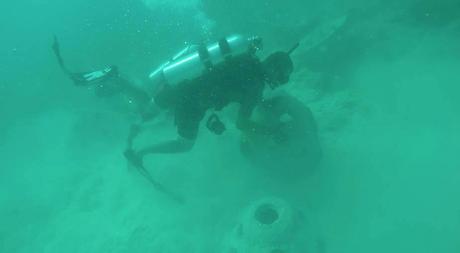 The domes must be turned the right way up so they will attract fish and coral. Bantayan, Cebu, Philippines.
Sadly a very high percentage of coral had been damaged or destroyed by overfishing, using dynamite, and just wreckless activities. Due to low income in most of the Philippines, many of the people must fish for their very survival. The result is that the fish that remain get smaller and smaller, and are in smaller quantities.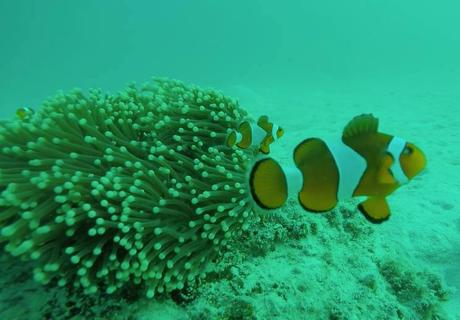 After eight months coral is growing on this dome and attracting fish. Bantayan, Cebu, Philippines.
Protected 'marine sanctuaries' are a first step in bringing back sea life, as fishing is completely forbidden, and usually policed. In these sanctuaries YPDR plans to expand our programme by fabricating and situating thousands of fish condos in the immediate future. Smaller fish find refuge inside the domes which shields them from larger predators and gives them a chance to grow and restock. Over time the numbers and size of the fish will dramatically increase, as well as having new coral growing on the limestone surfaces.
WHAT CAN YOU DO AS YOU READ THIS?
Please visit YPDR.org for a look at our current work, as well as past projects which include building emergency family shelters after super-typhoon Yolanda; repairing classrooms at schools on Bantayan island; conducting hygiene classes with thousands of local children; clean-ups on some beaches around Bantayan; art classes with local children; and we organised many medical missions by bringing a team of Spanish nurses to numerous remote locations to treat people who normally would not seek medical assistance.
'Like' and 'share' posts on our Facebook page and Twitter page.
View our many videos on the YPDR Youtube page.