Share with others. Thanks!
There are loads of ways to travel for free (or cheap) and to stay for free (or cheap). Included here are just some ways to stay in homes with locals, while either doing a little bit of work in return, or simply taking care of the house. Some of these websites have a fee for using their full websites, but the cost can be well worth it for those travellers who use them. Volunteering, work exchange,  free loading, voluntourism, cultural exchange, call it what you want. It's not necessary to spend full prices on hotels just to travel the world!

Helpx is an online directory listing thousands of hosts in most countries around the world, who are willing to take a traveler into their home and ask for a few hours work daily in return. In poorer countries the hosts may not be able to provide meals but the life experiences make up for that. Teach English in Asia. Build a school in Africa. Work in a hostel in Ireland. Pick grapes in Italy. The choices are endless.

Workaway is a similar website to Helpx, offering travellers the opportunity to spend time with locals all over the world. Learn languages, learn how to cook or dance in all corners of the world. Hosts and travellers can read reviews left for each other to help decide on who or what is suitable.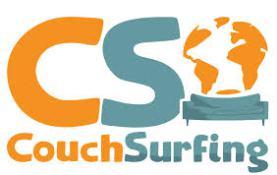 Couchsurfing gives locals and travellers a chance to meet, exchange cultural information and travel stories in the homes of locals. The service allows hosts to offer a couch or a free room to potential guests, usually free of charge. It is up to the traveler to choose then contact the right host. The website also allows ex-pats and travellers to organize group meetings and events all around the world.

Staydu
is a combination of work exchange hosts, couchsurfing hosts and others with rentals to offer. Furthermore, members can share blog posts, events and search for travel companions. Again it is worldwide.
Mind My H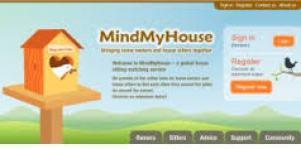 ouse is exactly what it sounds like; a house sitting website. Home owners can leave for holidays or work and can find a willing 'sitter' to stay and take care of the house, garden, plants and pets. Obviously honesty and integrity are important and home owners must be sure they find the right sitter.
WWOO

F stands for World Wide Opportunities on Organic Farms. Owners of organic farms can bring in helpers (wwoofers) who wish to learn about organic farming (wwoofing), or simply want to make a difference in the world. Most of the farms will be certified as organic.

Find A Crew
is a top website for any travellers interested in spending time either volunteering or working on a yacht or cruiser. Hosts are situated all over the oceans and seas, and are willing to take helpers to share the work and experience. It could be in the Mediterranean, the Caribbean or anywhere.