In a previous article, we talked about how the internet can be a source of income. There are multiple ways you can make money online, including by offering services such as article writing and social media management. The demand for these services is on the rise as more businesses turn to digital marketing as a way to win more customers.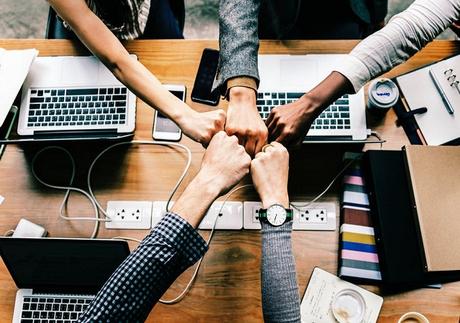 You can take your online business a step further by offering integrated digital marketing services. Rather than doing individual parts of the marketing campaign, you can be more involved in shaping the digital marketing efforts of brands and businesses; of course, you'll make more money in the process too. Even better, getting started is easier than you think.

Establish a Strong Online Presence
As a digital marketing agency, you want to have a robust online presence for apparent reasons. Having a strong online presence means potential clients can find you easily, leading to more businesses for your agency. At the same time, clients will also see your online presence as one of the examples as they review your service offers. Investing in
building a strong online presence is a must. Set up a website that shows what you can do; go the extra mile and make sure your website is as attractive and optimized as it can be. You also want to keep the social media pages for your digital marketing agency engaging and appealing.
To top it all off, get other industry players - including top influencers and fellow digital marketing enthusiasts - involved in your online activities. Mentions and other forms of engagement from critical figures can substantially boost your credibility, as long as they do not come from your direct competitors.

Build a Strong Team
To expand your service offers, you need to work towards identifying the services you can offer yourself and the ones you need to outsource to third-party service providers. As an agency, your primary role is formulating campaigns that work for brands and businesses and managing the execution of those campaigns. You don't have to handle everything yourself. When you need SEO experts to help a client's website, for example, you can now turn to the white label SEO reseller program from
The Guerrilla Agency. You can have experts and experienced SEO specialists handling the SEO part of your campaign, all without the need to invest heavily on your team and resources.

Market Yourself
Similar to the way brands and businesses use digital marketing to win customers, you also need to invest in your digital marketing campaign. The goal is to get your new digital agency the recognition it deserves and to start landing projects from reputable clients, and digital marketing is the perfect tool for the job.
Using SEO, ads, content marketing, and other digital marketing instruments, you can start capturing the attention of potential clients and key decision makers in various companies. Once you have their attention, pitching your services will be much easier to do.
Starting a digital marketing agency is a dream for many; it may be one of your dreams too. With the resources available today and the expanding market just waiting to be explored, you can get your digital marketing agency off the ground in no time.