I don't know how many of you are from the South, especially the great state of Alabama but ever since January 7th Alabama fans have had one thing on their mind and that's dominating Texas A&M, oh I mean Virginia Tech, you know what I mean. The funny part about that is Virginia Tech fans apparently think they are going to beat us as well. The Virginia Tech blog "The Key Play" helped popularize the Twitter hashtag "#BEATBAMA," adding to a frenzy of like-minded fans that now all believe the team truly can pull the incredible upset on August 31st. This seems realistic, right? After all, Tech just suffered through the program's worst season since 1992 and now faces the mammoth task of unseating the squad that's won three of the last four national titles. Please Tech fans tell me more of how your 3 star recruits will beat us. With that being said here are a few predictions of what's to come: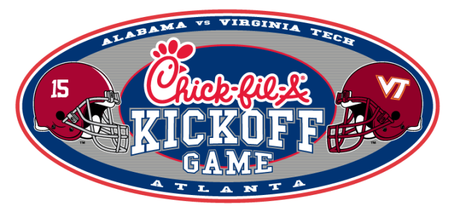 Predictions of what's to come:
Logan Thomas starts up the pick city committee and throw 2+ picks
Va. Tech running back core rushes < 100 yards
Haha Clint-Dix takes a pick 6 to the house
TJ Yeldon + Jalston Folwer + Derrick Henry + our 5th string backs rush > 200 yards
Va. Tech will have 3+ turnovers
Saban starts his new ritual eating an oatmeal cream pie and turkey leg after each TD
Virginia Tech fans
leaving by halftime
Amari Cooper receives over > 100 yards
With all that said my final score prediction is:
Alabama 45
Virginia Tech 13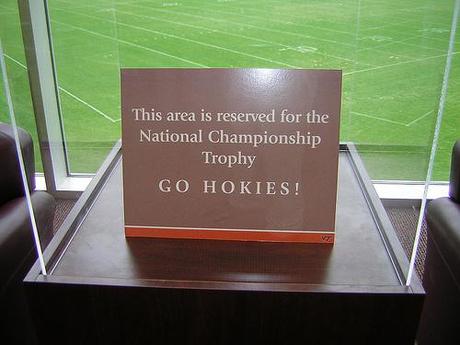 Now all you Va. Tech fans know Bama is going to win the game. In fact we are going to dominate you from the first snap until the last whistle. Don't be mad, we're saving you the embarrassment of being undefeated in your crap conference and losing to a crap level BIG 10 team in a bowl. Oh and take down your placeholder for the national championship. This is setting unrealistic expectations for your 3 star players. So get ready, the gobbler blood will flow tomorrow night!
I now leave you with a hype video to get your weekend started:
Just remember at some places they play football, at Alabama we live to DOMINATE the ACC. Oh and the BIG 10, can't leave y'all out! Until next time. Roll Tide!