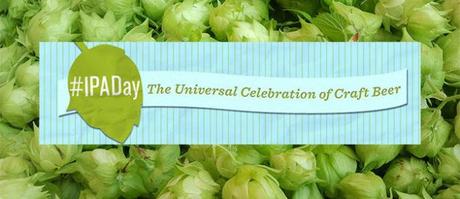 Every day there's a reason to celebrate something, whether that be a birthday, a event, or even just life. And while beer is part of most of these celebrations, and why not, doesn't it make sense that one of America's favorite styles of beer gets its own day in the spotlight? So today we raise our glasses and celebrate the hoppiest day of the year, #IPAday.
The day also known as: put down that Bud Light and drink a real beer day. I actually have nothing against Bud Light <sarcasm>, but if you're not an IPA fan because you think it's too bold for you, I urge you to give it another chance.  When I first started drinking (real) beer, I wasn't for sure about IPAs, too.  But now they're my favorite style of beer.  Like so many of life's more complex consumables, enjoying IPAs takes a little practice, a little thoughtfulness, and a little time to warm up to.
What Is IPA Day?
IPA Day was created in 2011, not by corporate breweries or big marketing machines, but by by bonafide beer enthusiasts Ashley Routson and Ryan Ross, who love and revel in craft beer and all the joy it brings! Whether you're a brewer, a craft beer fanatic, or just a casual fan, it's a day for everyone to come together, raise a glass, and give a cheer to craft beer, and on this day specifically, the delicious IPA!
Why Celebrate IPA Day?
Or the better question would be, why not celebrate IPA day? This illustrious style represents the pinnacle of brewing innovation with its broad spectrum of diverse brands, subcategories, and regional flavor variations—making it the perfect style to galvanize craft beer's social voice. Whether your a brewer, blogger, or just enjoy craft beer, IPA Day gives you the chance to lift up your glass and celebrate IPAs in unison.
How to Participate in IPA Day
It easy, just share your photos, videos, blog posts, tasting notes, recipes, and thoughts on IPA with the world. Be sure to tag your posts with the #IPAday hashtag and check and see what's going on around your area. There are many meetups as breweries, restaurants, and bottleshops will be hosting events.
#IPAday Selection: Dogfish Head 90 Minute Imperial IPA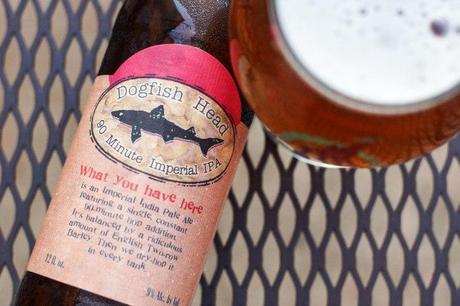 In honor of IPA Day, I've selected one of my favorite IPAs from Dogfish Head Brewery, the 90 Minute Imperial IPA. Enjoy. And celebrate IPA day for no good reason other than just beer.
Named by Esquire Magazine as "perhaps the best IPA in America",  this 90-minute IPA pulls out the big guns when it comes to American Double IPAs.  I'd been hearing it talked up before actually getting my hands on one to try it, so I was afraid I might be disappointed.
But I wasn't!
90 is quite surprising for the boldness yet complemented by elegance. Very deceiving and seductive. I can't remember the last time a beer made me sweat.  One sip gives you so much and everything is appropriately themed 90 with 9%ABV and 90 IBUs.  I'd argue that these are some of the best hops the US has to offer.
This beer will help you set the standard for what a good IPA is.  It's not a everyday beer, it's a beer to break out when there's something worth celebrating.
Bottom line: Worth the hype! A perfect selection to start off IPA day right.  ($11/4)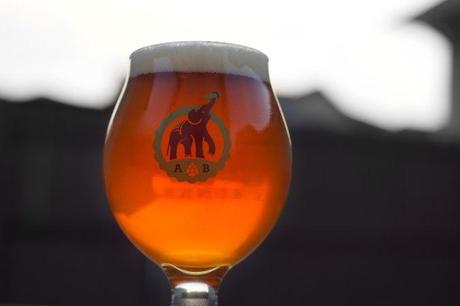 So, if you're ready to join in the fun, all it takes is a #IPAday hashtag and a few thumb movements, and you're well on your way to celebrating IPAday, 2014. Let me know in the comments below what IPA you'll be drinking today. Cheers!
"Celebrate we will for life is short but sweet for certain" – Dave Matthews Band