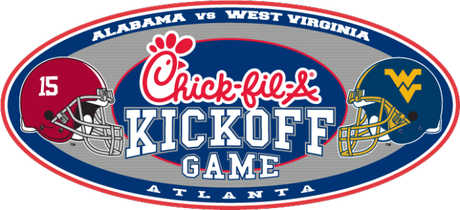 West Virginia fans Brace yourselves! We are 1 day away from Alabama football. That means in less than 24 hours Bama will be steam rolling your beloved Mountaineers and starting the road to 16. When you walk into the Georgia Dome mentally prepare yourself as you're coming into the slaughter house. You should hit up the thrift stores as well cause you're gonna need some new couches after Bama burns yours up.
The funny thing is West Virginia fans seem to think that actually have a legitimate chance to beat Alabama, and rightfully so as they had a 4-8 record last year in the intimidating Big 12 conference. As the West Virginia blog, The Smoking Musket, put it: Alabama is dead! The best part of Alabama being dead is of the 16 man Smoking Musket staff only 1 person picked the Mountaineers to beat Bama. Glad you're so confident after your bold prediction. We shall see how "dead" Bama is when Saban and the Lane Train stream roll their way through your terrible Big 12 defense and laugh as we  burn your couches to mere ashes. Quit it Mountaineers, you're making us laugh.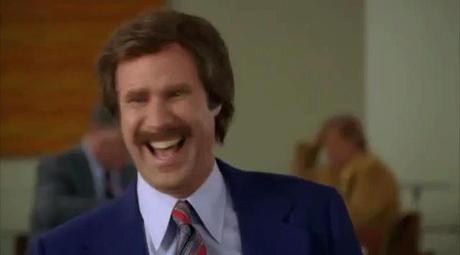 We all know this isn't going to be much of a game. The numbers tell us that not only does Alabama have the edge in every category, they completely outclass West Virginia across the board. Come tomorrow afternoon the world will see your pitiful excuse of a football team.
Learn your opponent – West Virginia: You can't sum up West Virginia fans in one word but I'll try with a few. Crazy, like to burn couches, hillbillies, terrible at football, just to name a few. Mountaineers why are you're fans pure crazy? I mean we thought LSU fans were bad but wow you hillbillies set the crazy bar high. Burning couches, rioting in the streets, setting everything you can find on fire. Come on now just because you have a terrible football team don't mean you need to act all crazy.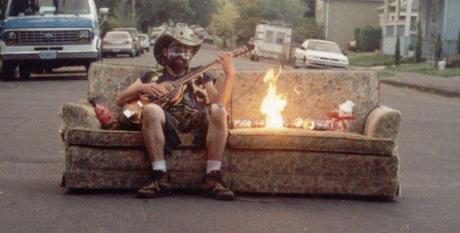 History of West Virginia football: Even though Alabama and West Virginia have never played each other, West Virginia has been playing football since 1891 and in 121 seasons has won 11 games just four times. On a side note to the game, 2014 will be the 150th anniversary of General William "The original Couch Burner" Sherman's, burning of Atlanta. Is this a coincidence? hmmmm…… or probably just a sign Bama is going to Burn the city Georgia Dome down when it torches West Virginia on Saturday.
West Virgina Team 2014: The West Virginia Mountaineers return seven starters on each side of the ball. Their offense, which was 80th in the country in points scored, will be led by quarterback Clint Trickett, who passed for 1,600 yards and seven touchdowns before suffering a shoulder injury. The Mountaineers strength this season will be their running game which is led by Wendell Smallwood and Rushel Shell. Defensively, the Mountaineers have nowhere to go but up after finishing 100th in points allowed. To sum it up you're going to lose.
Why Alabama is going to destory West Virginia:
SEC….. we rule the South World. Need I say more.
The Lane Train. Prepare to watch the scoreboard light up
Alabama owns the dome! Bama is 5-1 at the dome under Saban
Amari Cooper, TJ Yeldon, Derrick Henry, Landon Collins, and the list goes on
Prediction: Bama 45 West Virginia 13
West Virginia be real, Pat White, Tavon Austin, and Bruce Irvin aren't walking through that door. So don't expect to have a happy ending come Saturday night. I say this to warn you of the havoc that is about to be wreaked!
I'd love to hear your predictions and/or excuses about the game. If you care to put in your input leave me a comment.
"It's not bragging if you can back it up." – Muhammad Ali