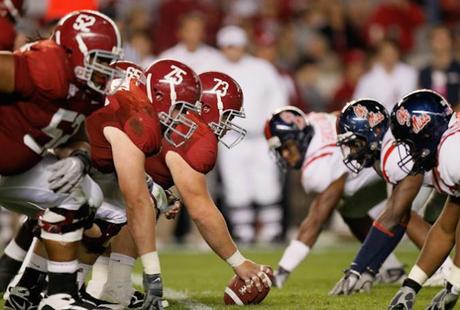 In the last 29 contests between these two teams, Ole Miss has won but three. As much as Ole Miss fans want this game to be a rivalry, it's just not. To be a rivaly the other team has to actually win part of the time. The past 10 years haven't been kind to people native of the region of Oxford, Mississippi either. To put it simple Alabama has owned Ole Miss and should probably rename the stadium Saban-Hemingway. After winning for 10 straight years you don't think twice about chalking up a W beside Ole Miss on the schedule. Even though I don't see things changing anytime soon, let's take a look at the game of the week with the quick history of what happened last year.
What Happened Last Year?
Rewind back to last year, the "higly touted" Rebels came to Tuscaloosa with a 3-0 record. Ole Miss quarterback Bo Wallace was fired up, as he must have drank a gallon or so of Black Bear kool aid when he started saying things like "Yeah, I think we can put points on them", "I think we have better receivers than A&M", and saying things about our secondary "I don't know if they are exactly first-round corners". With Wallace giving Bama some great bulletin board material it was like adding fuel to a Black Bear forest fire. Alabama came out and dominated the Bears from start to finish. After the 25-0 shutout Rebels coach Hugh Freeze said "They totally took it to us, we did not have answers to the stuff they were doing defensively."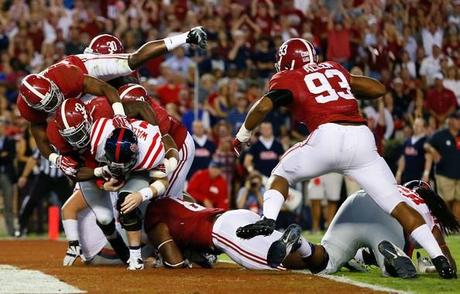 How Does Ole Miss Look in 2014?
The Rebel Black Bears have looked good to this point against INFERIOR opponents. If you don't count the 6 interceptions Bo has already thrown to those opponents that is. We do however give Ole Miss slight props in one category, partying. You do know how to throw a party. Even though your football team is sub par you usually never lose a party (which makes sense after watching all those Rebel losses). Too bad hotty toddys and drinking games won't amount to a W on the field Saturday.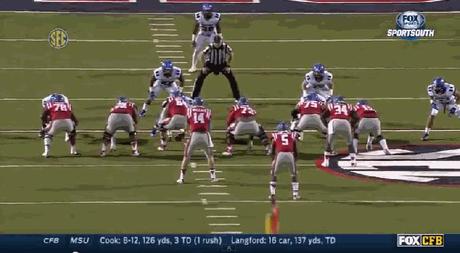 What's being said about the game?
There's a lot of hype with Gameday coming to Ole Miss for the first time and every Ole Miss fan in the state of Mississippi thinking they are going to take down Bama. Even their players think they are going to win as they are talking trash again. We assume Bo Wallace learned his lesson as he's acted like what he said last year never happened. Ole Miss DB Cody Prewitt apparently hasn't. Prewitt said "We don't really think Bama is as good as they have been. And we're better than we have been". If history repeats itself, and something tells me it will, this is going to turn into a Bear slaying. When you stir Nick Saban and the Lane "Train" Kiffin's hornet nest, you just might not like the outcome. Expect this to be your stereotypical SEC slugfest game with Bama doing most of the slugging.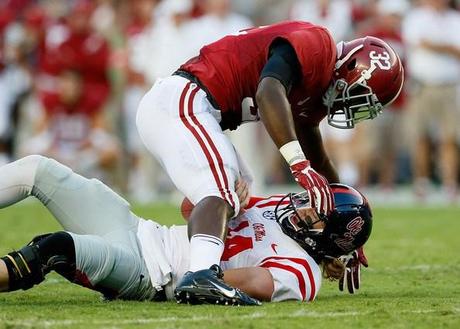 Why Alabama Will Win…
Because they should win. There is a great disparity in the talent fielded by the two squads
Saban owns teams after coming off a bye week. Bye weeks + Little Debbies = Bad news for the bears
Bo Wallace. What can I say, this man is a pick machine as he's already threw 6 this year. I predict 2 more Saturday
The game is in Oxford. Again all Oxford knows is a party, not how to win football games
Blake "leads the nation in completion percentage" Sims. I predict 300+ yards from Sims Saturday
Cooooooopppppppppp! No need to say more as Prewitt will get torched Saturday
The 3 headed running back monster of TJ, Derrick, and Kenyan. Expect 200+ rushing yards Saturday
Prediction: Bama 30 – Ole Miss 10
One last thing. Remember Ole Miss is the poster child for the phrase "close but no cigar." How's that Egg Bowl trophy treating you?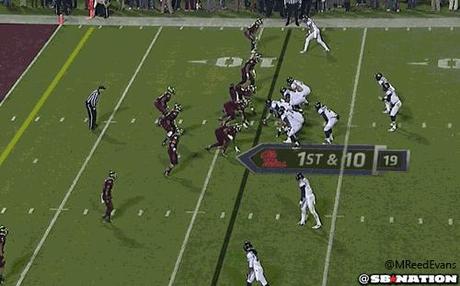 The Road To 16 goes through Oxford. Prepare for a beat down.
I'd love to hear your predictions and/or excuses about the game. If you care to put in your input leave me a comment.
"I heard them boys still running they mouth, guess they didn't learn they lesson…" – CJ Mosley