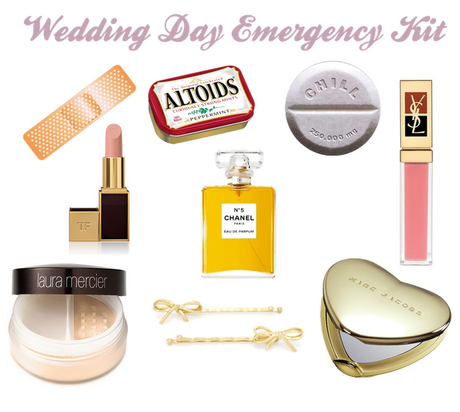 It should contain:
Plasters - the fabric ones for grip in new shoes

Mints - Helps calm your tummy and gives fresh breath. Not chewing gum, it irritates stomach acid and looks tacky

Medicine - antacids, paracetamol, diazapam, antihistamines, migraine meds - pack for everything. 

Lipstick 

Perfume - it perks you up with just one spritz

Lipgloss - if you're wearing it

Powder - freshen up and stops the shine. Also cover-up/under-eye although if your make up is done professionally you won't need it. 

Bobby pins

Compact mirror
I had all of this (and more!) in a little clutch bag..this one to be exact, from Jaeger.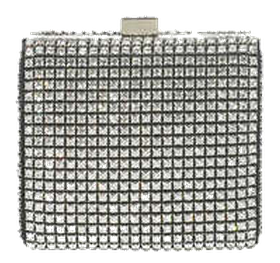 If you aren't planning on taking a bag then distribute amongst family or your bridesmaids. It is nice knowing that these little things are nearby, just in case!
Extras:
hairbrush
hairspray
nail file
deodorant
flat shoes
spare contact lenses and eye drops/saline 
spare tights
"lady products"
Anything I have forgotten?