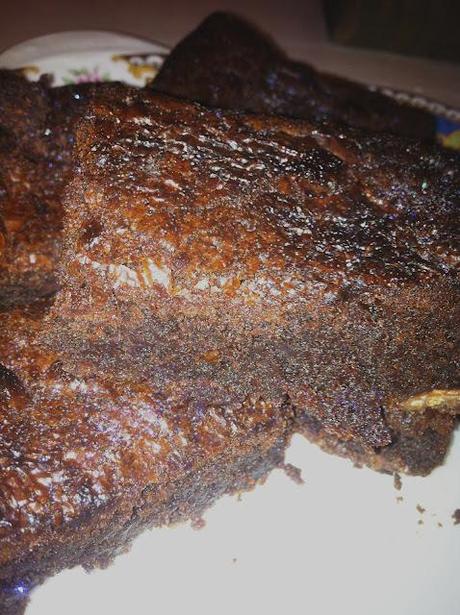 One day I will have a decent camera and I will learn to bring you amazing photos. Until that day, these will have to suffice. (Or I can just get Jaye to take them).
Something to make this weekend? Chocolate brownies. Exceptionally easy,
always
satisfying. It has taken me a while to find a recipe that I am happy with. The density to gooey ratio is right, there's enough crunch on the outside and the chunks are chunkaaayyyy. It comes courtesy of Nigel Slater. The short recipe is taken from 'Kitchen Diaries', and it is one of my most favorite cook books. I love the way it's written, recipes are thrown in randomly and overall, it is a ruddy good read.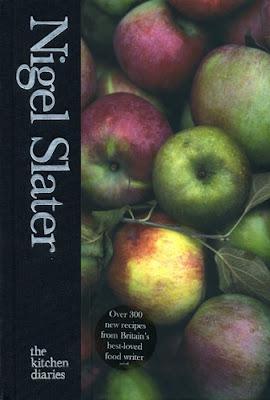 Ingredients
Serves

: 

12 (or just Miller and I)
300g soft brown sugar
250g butter
250g 

chocolate

 (70 per cent cocoa solids) (you can add anything, nuts, white choc, raisins etc)
3 large eggs plus 1 extra egg yolk
60g flour
60g finest quality cocoa powder
½ tsp baking powder
pinch of salt
Preparation method
Prep: 

30 mins

| 

Cook: 

30 mins

 | 

Extra time: 

10 mins

(my oven need the extra time)
1.
Preheat the oven to 180 C / Gas 4.
2.
Break the chocolate into pieces, set 50g of it aside and melt the rest in a bowl suspended over, but not touching, a pan of simmering water. As soon as the chocolate has melted remove it from the heat. Chop the remaining 50g into gravel-sized pieces.
3.
Beat the sugar and butter using electric beaters for several minutes until white and fluffy.
4.
Break the eggs into a small bowl and beat them lightly with a fork. Sift together the flour, cocoa and baking powder and mix in a pinch of salt. With your boyfriend holding the beaters on a low speed, introduce the beaten egg a little at a time, having him speed up in between additions.
5.
Remove the bowl from the mixer to the work surface, then mix in the melted and the chopped chocolate with a large metal spoon.
6.
Lastly, fold in the flour and cocoa, gently and firmly, without knocking any of the air out. Scrape the mixture into the prepared cake tin, smooth the top and bake for 30 minutes. The top will have risen slightly and the cake will appear slightly softer in the middle than around the edges. Pierce the center of the cake with a fork - it should come out sticky, but not with raw mixture attached to it. If it does, then return the brownie to the oven for three more minutes. It is worth remembering that it will solidify a little on cooling, so if it appears a bit wet, don't worry.
Add to a vintage plate and sprinkle with glitter. I say it's optional, but it isn't. It makes the brownies taste better.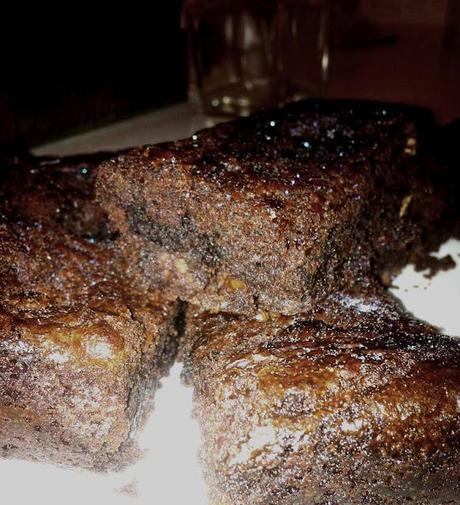 Let me know if you make them.