Hello WordPress!
It was about time for a Spring clean, so I've taken the leap from blogger and brought all my kit and caboodle with me. Edit: It's only been a couple of days since I jumped ship to WordPress and I've got a touch of cold feet! I hope you don't mind me hanging around?

I'm hoping my little Spring lambs come along too :) Edit: Or stay here with me?!
In the spirit of old habits, here's some tunes:


And a photo or two to boot!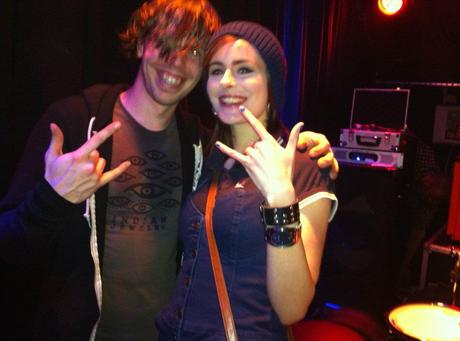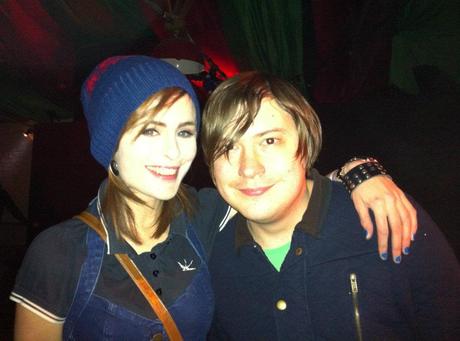 Top: Moi with Errors drummer, James HamiltonBottom: Graeme Ronald, Remember RememberBoth taken at The Grand Social, 18th February 2012What an amazing gig. I can't believe the place wasn't wall to wall with bodies! Errors have just released their awe inducing third album, Have Some Faith In Magic, which they are still touring, with festivals over the Summer. While the lads (and lass) from Remember Remember released The Quickening on Rock Action Records, last year. It's the second time I've seen these guys as a support act and would definitely pay to see them on their own merit, because they are MEGA MEGA! 
I'll be back soon. Come say hi!