Last Tuesday saw the launch of Picture This! –Dublin City presents Freak Out at 4 Dame Lane, with some standing on tables, stomping on the floor, and a good old fashioned sing-a-long.   Due to a mega delicious menu at Kimchi (100% recommended BTW) I missed the first act, but managed to catch James OD, CorrinaJaye, A Fistfull of Oranges and Shiloh Palace.  The latter were like a pair of children's entertainers to us kids sitting in the cushioned pews, happily enchanted by two chaps with guitars, singing pretty harmonies from tabletops, about snow in April.  The three piece A Fistfull of Oranges were the gem of the night for me; the chemistry between the three women on stage made me merry with my iced orange juice.
Some photos of the night: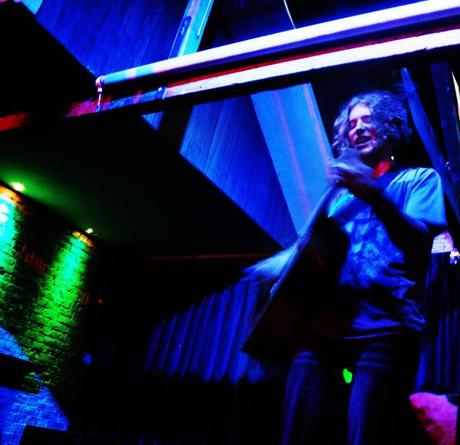 James OD is funny...and a bit scary.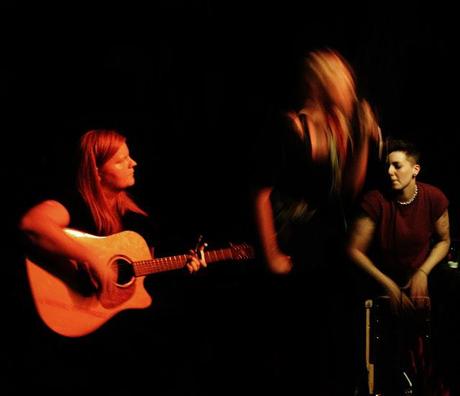 The fantastic "A Fistfull of Oranges"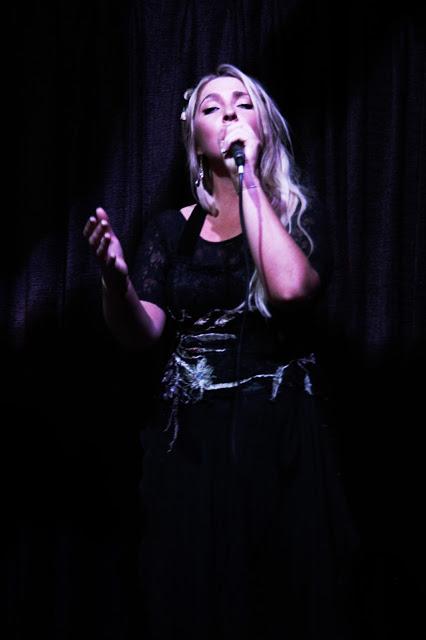 Rebecca Cramer of A Fistfull of Oranges, pouring her heart and lungs out.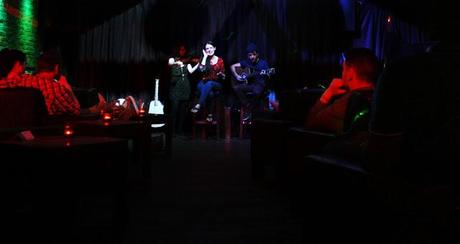 Corrina Jaye
Drew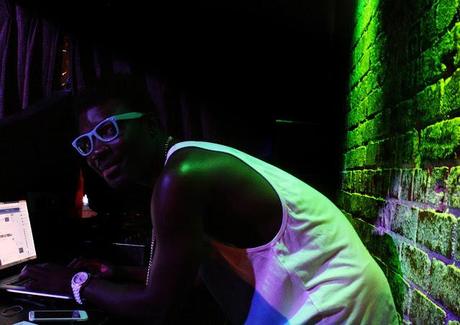 The man of the night - Timi @PicThisDublin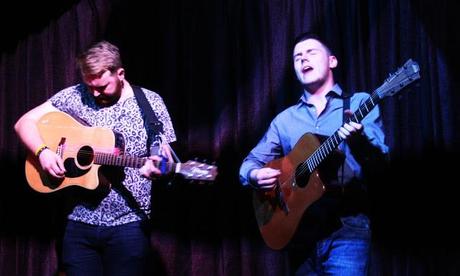 The entertainers, Shiloh Palace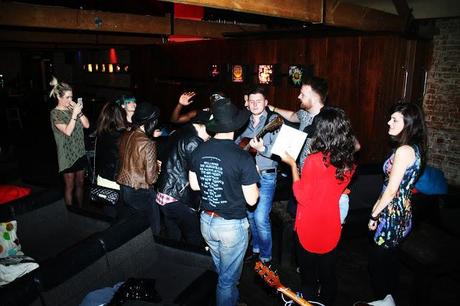 One for the road.
Freak Out returns to 4 Dame Lane this Tuesday with another pick 'n' mix of live acts and a handful of Dublin's best street artists exhibiting their wares, including personal favorite Kin MX aka Katrina Rupit.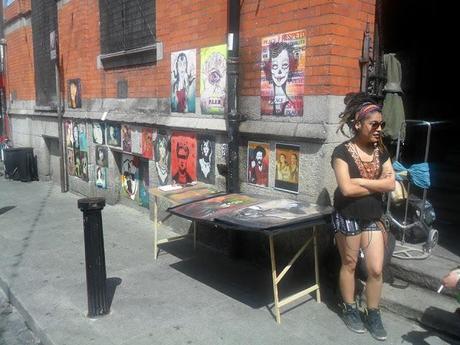 Check out the event page here: 
Picture This! Presents 'Freak Out @ 4 Dame Lane'
I'll also be heading to the launch of a brand new and presently mysterious venue on Wellington Quay where I will consume some complimentary beverages.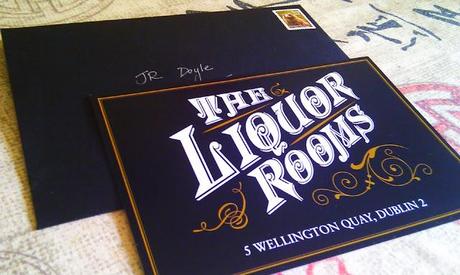 It's a tough life.
Addendum: If you haven't seen "The Conjuring" yet, don't. It's pure muck!