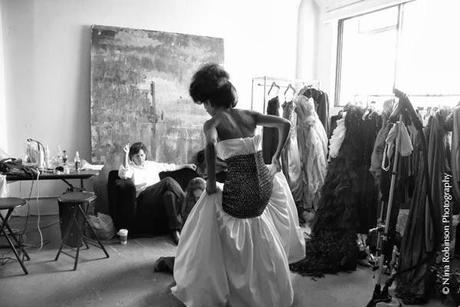 Photo Source: http://www.fashionschooldaily.com/
Last week I spent a whole €29 on 6 dresses, a cardigan and glasses even Ugly Betty herself would happily model. Delighted, I was. I love a bit of thrift spend shopping when it goes right, it holds a place in my heart just below shopping in my favorite consignment shops, which makes that same heart flutter. So you might imagine I'm excited about this début 'ROADSHOW' from Swopshop (Remember they had a store on Crow Street? Well now they've taken it on the road!). Possibly *the ultimate* shopping event for fashionistas and/or those in need of a wardrobe makeover.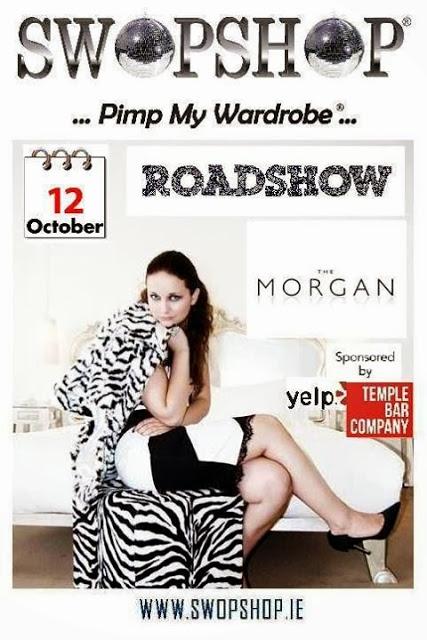 HOW IT WORKS: Take garms from your wardrobe that you no longer wear (no penneys/dunnes etc. and NO FUR) to SWOPSHOP's first popup ROADSHOW '3D' fashion exchange on October 12th and trade them as currency so you can shtick clothes you do want to wear back into your wardrobe. Highstreet  and designer  for a fraction of the cost? That'll do me, nicely.  Sure you might even go mental like me and  treat yourself to a tailor-made non-alcoholic  "Roadshow Angel" cocktail for €6.  There's one called "Roadshow Rocks" with alcohol thrown in for a euro extra if you fancy a drop while you shop. 
THE LOWDOWN: General admission is FREE subject to limited venue capacity. Thereafter, a service charge of between €0 and maximum €25 per item traded applies (purchase price maximum is €30) and you simply pay the appropriate service charge or purchase price per item  traded or purchased.Now, if you want to feel special (like me) you can grab an Earlybird SILVER Upgradefor €10+ booking fee. That'll swag you the following:

Priority entry to the event (limited venue capacity)

Priority entry to '3D' features (

makeovers, 'style clinic' and photoshoots)

TWO starter 'Designer Basic' prepaid discount credits, enabling you to acquire two 'new to you' items for as little as FREE and to a maximum of half price on the highest end items! (Service charge of between €0 and maximum €25 or purchase price maximum of €30 applies on remaining pieces).
Limited number of Early Bird SILVER tickets available until 30th September latest. THAT'S 2 DAYS! Grab 'em here.


Full event details and 'how it works': 

click this.
See you swoppers there!