Hey creative ladies! It's great to be back to share with you a simple layout tutorial for Maggie Holmes Design Team. 
Decorative tapes are still very popular among scrapbookers, cardmakers & crafters.
 I am so happy to see that Maggie has included tapes into her Styleboard collection too! I'm gonna show you how to create your own embellishment by using the tapes.
What you'll need:
Maggie Holmes Decorative Tapes
Craft Circle Punches
Vellum
Scissors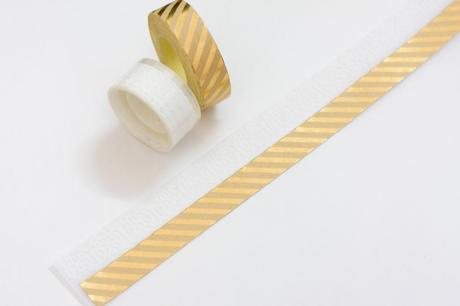 First, all you have to do is to paste the tapes horizontally onto a piece of vellum. 
Next, turn your circle punch around so that you can get a clearer picture of where to align the punch.

Here I used a 1 1/8" circle punch.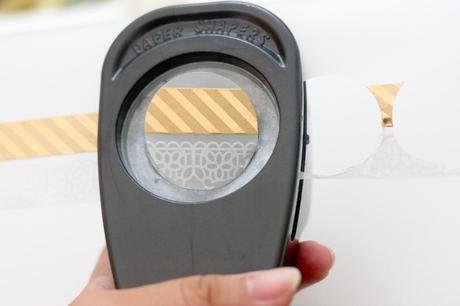 You Are First Place_Layout 3
I decided to also use a bigger circle punch (1 1/2") as well.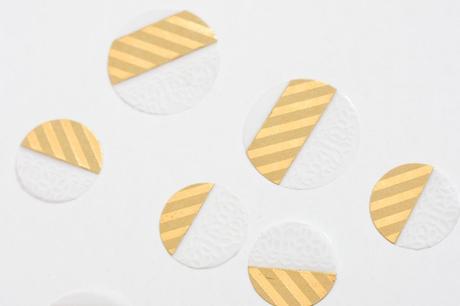 Here are the punched circles. You may use your scissors to trim any rough edges so you can have a perfect looking circle.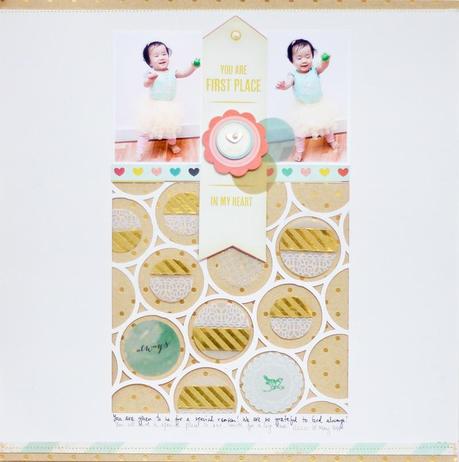 Here's a completed layout with all the punched circles. Pretty isn't it? Absolutely adore the gold foil polkadot kraft paper too! It matched pretty well 
with
 the tapes.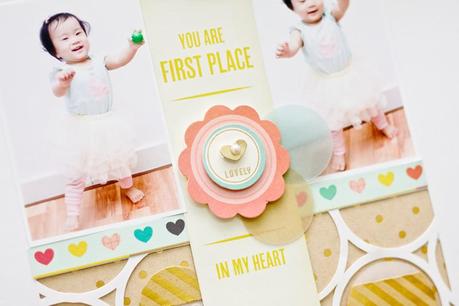 I wanted to give a little dimension to this paper tag. So I layered the standout sticker onto a vellum shape & pasted it on the tag.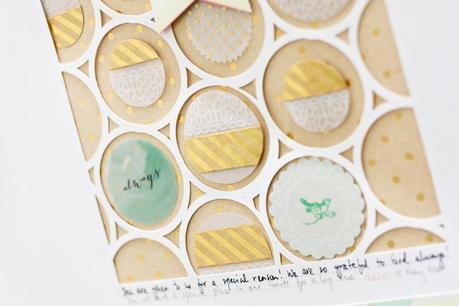 Supplies used:
Maggie Holmes Styleboard Decorative Tapes
Maggie Holmes Styleboard Styleboard Inspiration Paper
Maggie Holmes Styleboard Kraft Paper with Gold Foil
Maggie Holmes Styleboard Phrase Stamp
Maggie Holmes Styleboard Vellum Shapes
Maggie Holmes Styleboard Chipboard Shapes
I hope you've enjoyed today's tutorial & thank you for stopping by! Have a lovely day!
Xoxo Jessy