Hello all crafty friends! Have you been checking out Maggie's new products in Joann Stores? If you haven't, you should do soon. Today I'll sharing on a layout I created with the Heritage Project Paper Pad. What I love the most about this paper pad is everything has been coordinated accordingly. You can just create with ease cause it got you covered.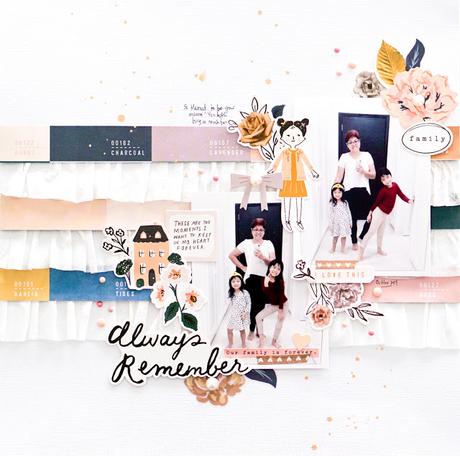 To begin, cut a few strips of patterned paper and prepare some ruffled crepe paper. Alternate them by layering on top of each other. Once that is done, you can start to adhere 2 photos and start to embellish around the photos. I use mostly cardstock stickers for this layout. Sometimes focusing on a couple of products it is easier to work your way around & that certainly speed up the process too!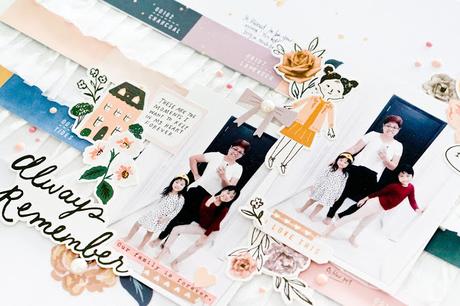 Usually I will try to pick the colors from the photos and try to match with the products so that the overall color will flow. I love cohesive looking layout.  It is not only pretty but it is pleasing to the eyes too!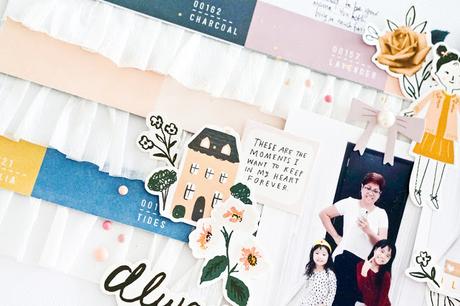 To add more texture to the layout, I went with the paper crepe ruffles. It is simple but yet it gave a very delicate & fun overall look. 
I hope you enjoyed this layout that I created. Have a great crafting week!
Xoxo Jessy
Supplies : Maggie Holmes Heritage - Project Paper Pad, Sticker Sheet, Ephemera Pieces, 12x12 patterned paper (Album)