Hello again! Today will be another day where I'll be sharing a layout that I created with Maggie Holmes in Joann Stores. For this layout, I created with project paper pad. This project pad is just perfect when you wanna speed up your creating time. Perfect for a busy mama like me!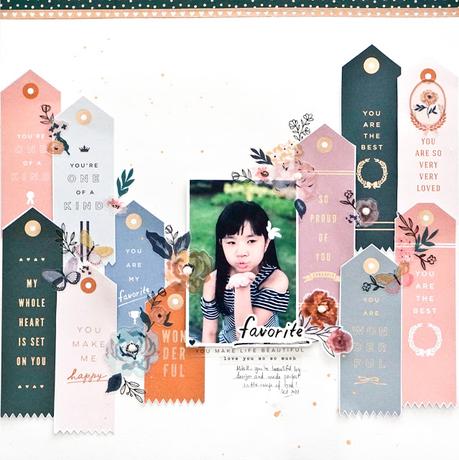 When I saw this patterned paper that is filled with trophy tags, I instantly knew I have to fussy cut them out. Once I was done with cutting, I was composing them but I was still clueless what to add to make it more feminine. As I was browsing the products, I saw these beautiful floral clear stickers. I just knew it would worked perfectly among those trophy tags. I was glad that they fitted well! Just to give the final touches, I splattered some gold mist and added some small details.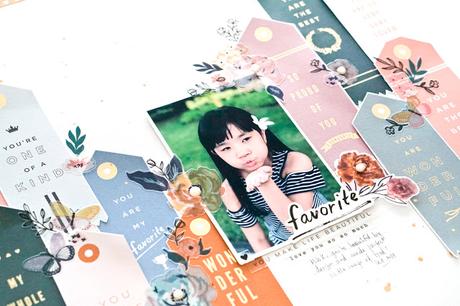 The reason why I chose those clear stickers because I wanted a very subtle look and didn't want to have too much of a contrast between the tags and stickers.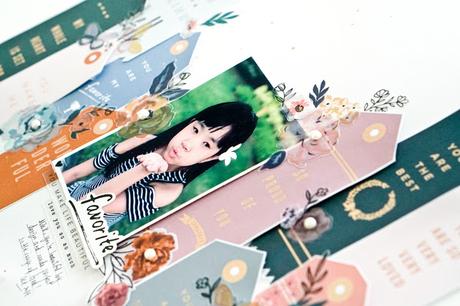 To create some dimensions to the layout, add some foam stickers to raise the tags.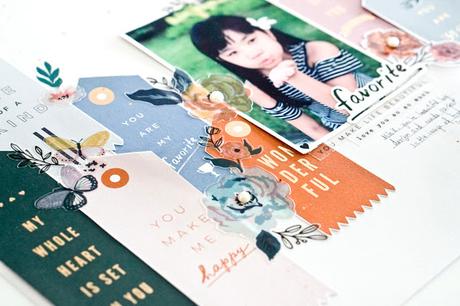 I love how fun and easy to create a layout with this project paper pad that you can get for yourself at Joann's Crafts. Hope you will have a great crafting session at your end! Thanks for coming by!
Xoxo Jessy
Supplies : Maggie Holmes 12x12 Project Paper Pad, Clear Stickers, Cardstock Stickers