Hey crafty friends! It's Jessy here to share with you on simple ways to create handmade cards using the Maggie Holmes Heritage Boxed Cards. These pre-made cards are just so easy to use. Perfect for you when you needed to have a little note along with your gift.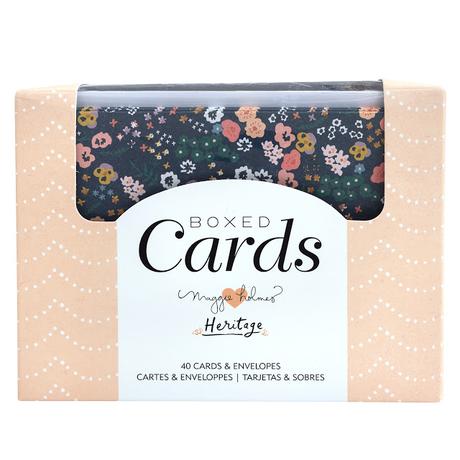 I have always loved creating simple yet classy handmade cards and store it in my cards compartment. Perfect when I have to write a note along with a little gift for my guests or for the last minute gift for a family or friend. I'm sure we are familiar with such situation *wink*.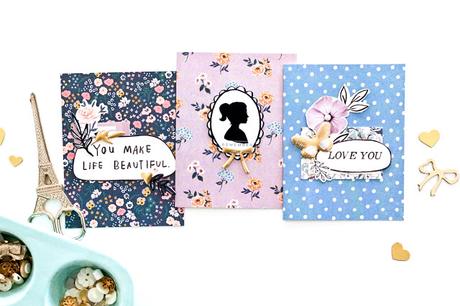 For this series, I wanted to use black & white sentiments against all the pretty based cards I have chosen. It's really simple how to build on these cards. When I create handmade cards, I love creating series of 2 or 3 just for fun. For my series of cards, I will usually have the same sketch in mind so I could speed up the process.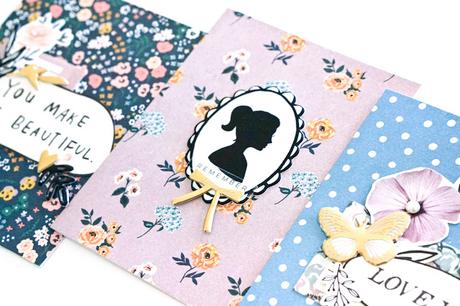 To begin, the sentiments are placed in the middle. Then, I kept adding layers like stickers & ephemera pieces all around to make the design a little fuller. To complete, just add those tiny details.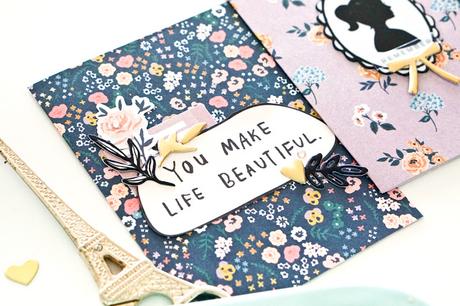 What I really like doing is to use about the same products for all the cards. I really like keeping my cards looking cohesive yet pretty at the same time.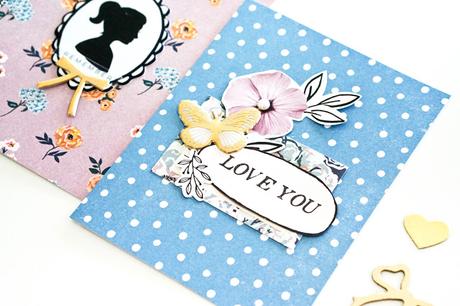 Absolutely love how these cards turned out! Another nice set of cards going into my card compartment. Thanks for joining me today <3 p="">
Xoxo Jessy
Supplies : Maggie Holmes Heritage - Boxed Cards, Ephemera Pieces, Puffy Stickers, 6x12 Cardstock Stickers, Clear Sticker Book.