Young Night are a new bunch to the regime, but some that could easily be contenders for the throne of unconventional pop/rock ... hailing them alongside the likes of Vampire Weekend. We're very aware that it's particularly easy to make that comparison, but it's not one to be sniffed at at all, and their unique blend of this and folk really does make for some beautifully sunny listening.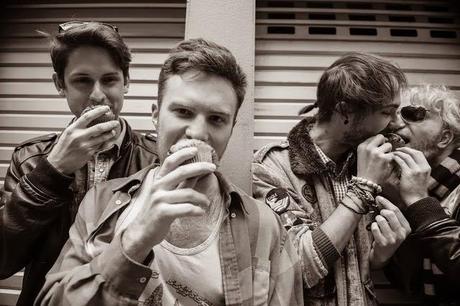 In the three minutes and 40 seconds that you're given for listening, you'll go through a consortium of different feelings and thoughts towards the song, the band, and the your general outlook on things. At first, you'll believe it to be much folkier than anything else, and we wouldn't blame you if the likes of Amber Run came into your heads ... venture a little further though, and the church-like keyboards come into the mix and Vampire Weekends sounds much more like its on the agenda.
There's no doubt in your mind though, that throughout, it is a song for the Summer. It's filled with absolute cheer and joy, and even when the climactic change takes place and a more Get Inuit-style is brought to the table, you'll be more intrigued than ever to find out a lot more about this little band from Brisbane.
We propose that you get right onto these guys, because it won't be long until they're bigger than big over here. We've all lived and loved Vampire Weekend for a while now, but their albums come out too far and few between ... this is here, this is now, and we reckon it can be huge!!
Paul.