Well, well, well ... if we have been waiting for a name to crop up for a long time, it has to be La Roux's. They announced just the other day their plans for a new album, the pre-order link, and a juicy new track, called Let Me Down Gently, for us to sink our teeth into. The duo have been away for around 5 years now, and in that time it seems that they've taken some twists and turns that will either please you, or anger you.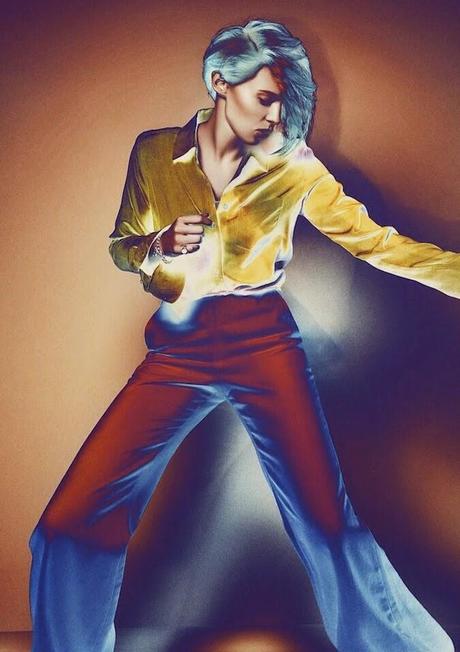 In Let Me Down Gently, you're given 5 minutes and 40 seconds, and as you can see from the waveform on Soundcloud, it's as though it is split directly into two tracks ... but that's the absolute beauty of it. They're evidently the same song, but they've been split beautifully and the latter of the two will grasp the In For The Kill generation!!
We'll be honest, in the first segment, we weren't too sure. It's quite slow to get going, and you're not quite as sure as before on Elly Jackson's vocals - they seem different, maybe less powerful, but with such a simplistic background, there's nothing to boost her from the ground. It's all a setup though, and it gets you when that drop comes at 2:40 - What a drop it is!
We'd go as far as to say that Phil Collins would be more than chuffed with this sort of thing. The build up is elegant, fantastical and full of wonder, whilst the heavy drop and the tropical exit make for some absolutely exquisite listening ... we adore it.
We're hoping that the new album is going to be as big as their last, but judging from this beauty, we won't come up disappointed!
Paul.