It's been quite some time since we heard about Thumpers. We saw them supporting at a little gig in Angel a while ago, and it seems since us hearing about them, they've been doing really bloody well!! Their latest single, which we hear is to be released under Sony RED, is an experimental, fun, and Thumpers signature track that'll get you really excited for the Summer.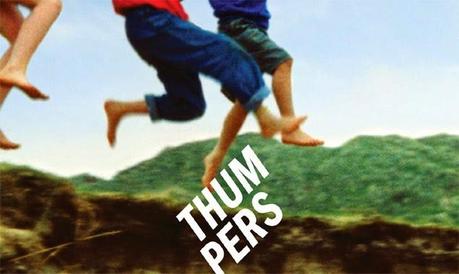 TAME is not your conventional track, but then, we wouldn't necessarily say that they're your conventional band. The likenesses to names such as Vampire Weekend and Cage The Elephant are more prevalent than ever, and we absolutely love what comes to the surface, despite the reactions that we envisage some having purely for its different stance on music-making.
Layering is evidently Thumpers' friend. They have layered absolutely everything here and cleverly used computers to chop, change, and contort their way to the sound they want. The end result is, in a roundabout way, sun-drenched, exciting and new in our eyes.
The fact that they have used their light and joyful backing vocals throughout really means that they're still the same guys that we saw all that time ago... but the use of some evidently deeper, darker, and more troublesome instruments means that something new has cropped out of their amplifiers and the end result is something that the likes of Sony as wanted to latch on to.
Whether you're a fan or not, we think the Vampire Weekend-com-Kooks spin they've managed here is really very interesting. We're very much looking forward to hearing some other new things before an album later on in the year - big things are coming for Thumpers.
Paul.