My family recently made a trip to the Jackson/ Yellowstone area.
Ok, it was a few weeks ago but I have been a bit busy since the trip.
Large cookie orders to fill, school to start with the kiddos and you know, life.
So needless to say I am just getting to this post.
Anyways, this will have to be a 3 or 4 part series since I took so many photos on this trip and I really don't plan on condensing those either.
The pictures are just too pretty to not share.
This trip was amazing!
My folks invited my family up to their cabin that is near Yellowstone and Jackson.
The cabin is tucked up on a hill overlooking a beautiful valley.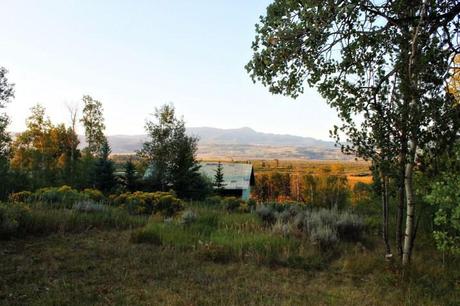 This is the back porch view in the morning sun.
The cabin was beautiful and secluded and quiet.
Well it was quiet except for my children.
A little added bonus my friends….their cabin is on VRBO.com (vacation rental by owner) Check it out!
So the first day we got there we decided to do a little fishing.
The kids have really been on a fishing kick since their first catch and they really wanted to go again.
So we packed up in the car and headed towards Yellowstone.
My dad had a place in mind that he wanted to go.
A place where his father, my grandfather, had taken him many times as a child.
So it was a special place for him to take his grandchildren.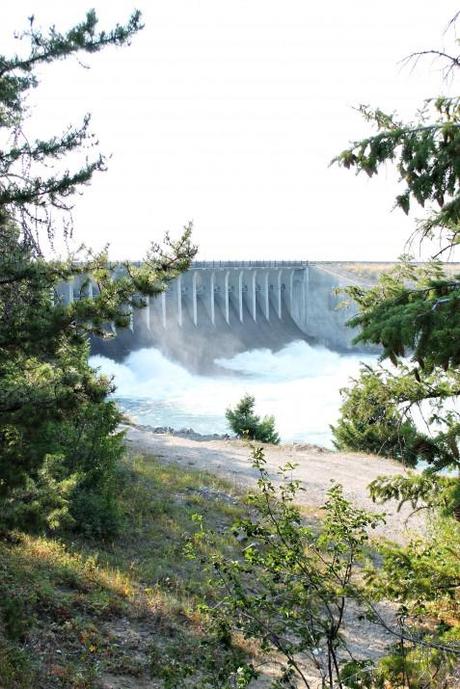 The Jackson Lake Dam.
Now you will notice that all of my pictures from the 1st day have a white background.
unfortunately, the smoke from a nearby fire was so thick that it completely blocked out the view of the tetons.
It was very weird not having the massive mountains in the backdrop.
No worries though, by the 3rd day the smoke had cleared and I got my pictures of the amazing tetons.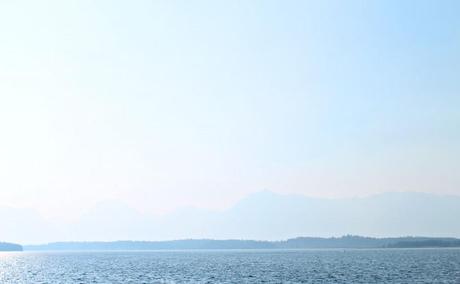 This was all that was visible of the Teton mountains this day.
But some thick smoke was not going to keep us from fishing!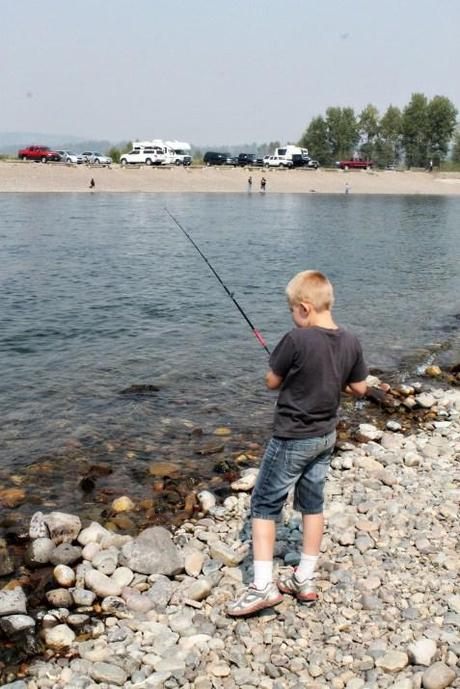 Jacob was the first kid to sink a worm.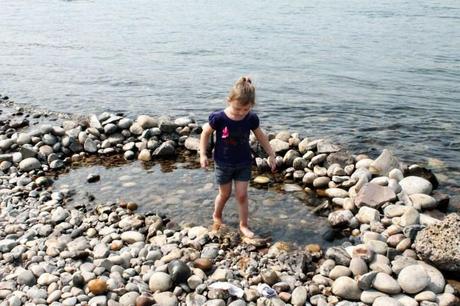 Faith was more interested in playing in the small pool someone had created with the rocks.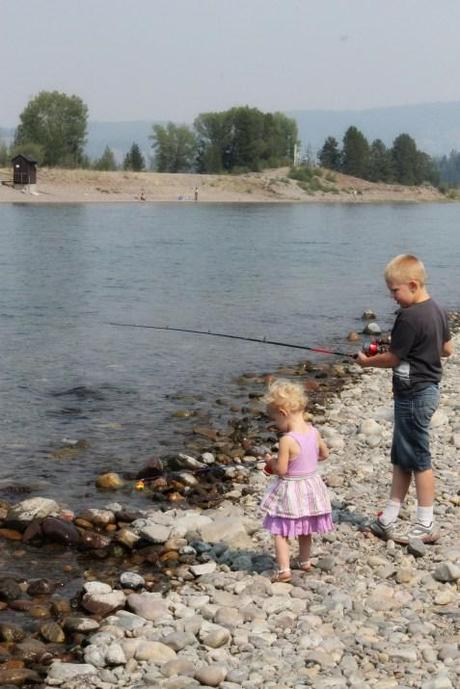 Hope thought she was fishing but really she was just playing with the broken pole that had a bobber on it.
This kept her busy almost the entire time.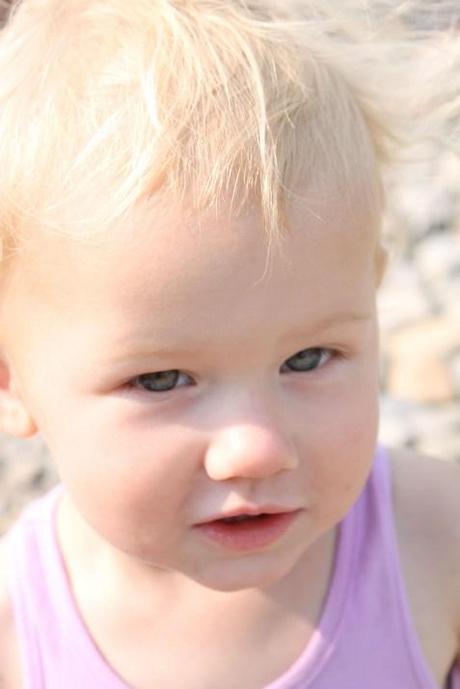 My sweetie.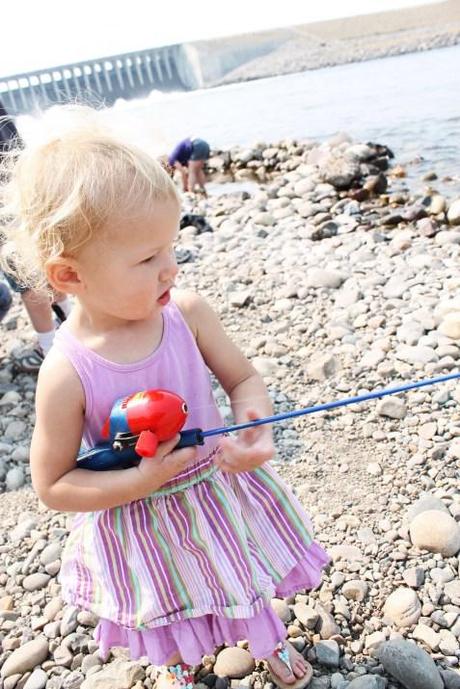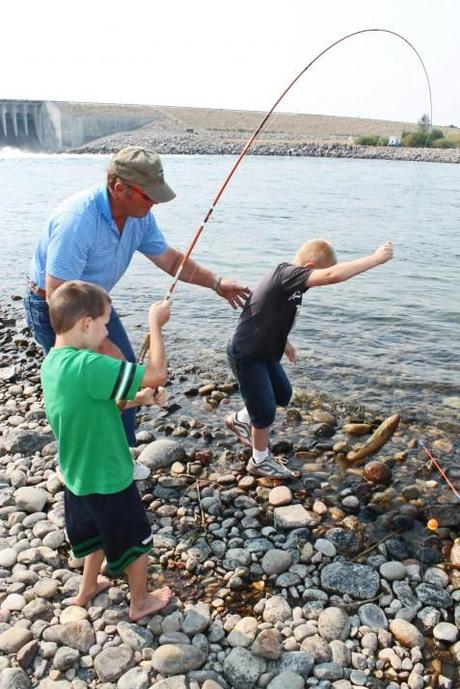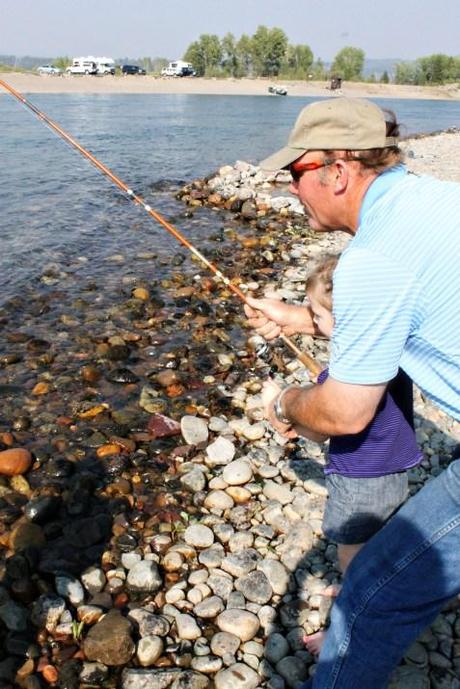 And Grandma got it all on video!
Her and I make a good team. She takes videos and I take pictures.
Everything is well documented.
I love that!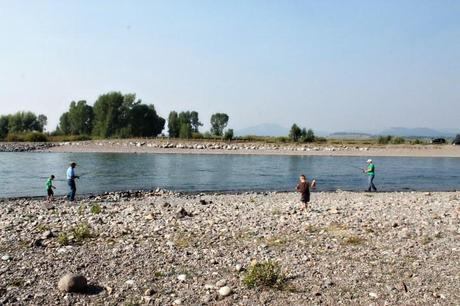 This looks like a fishing duel is about to start.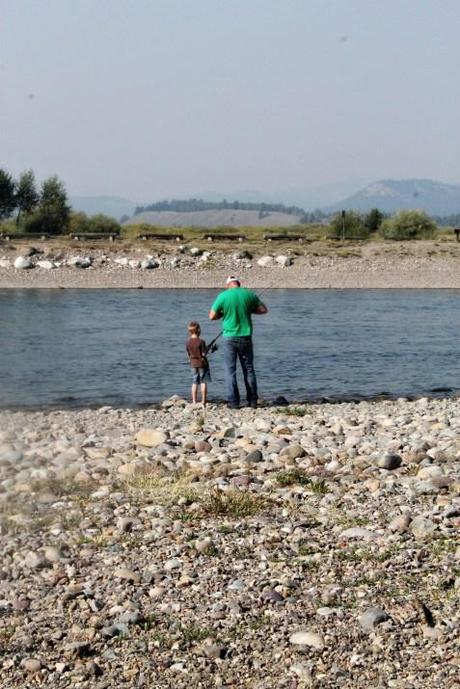 Jude pulled in a few as well. All of us adults let the kids reel in almost everything.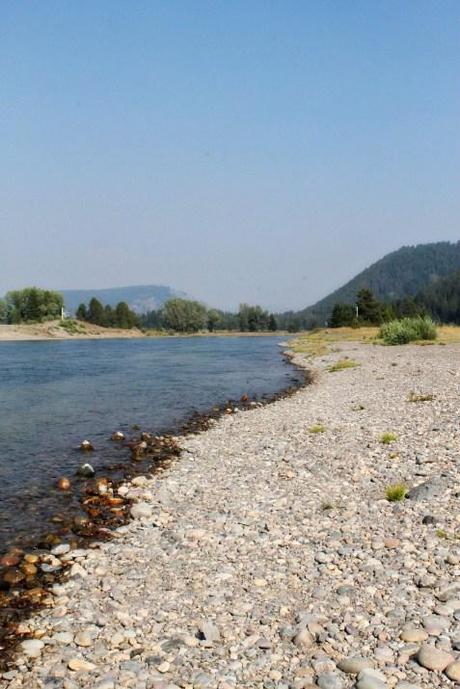 I could not be happier with how the first day went.
Fishing was successful, weather was amazing, setting was beautiful despite the smoke and the company was perfect.
The next day we went into the park and saw some amazing sights.
Stay tuned to see those!