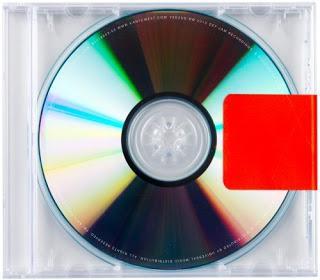 YEEZUS
Kanye West never fails at being different, revolutionary and over-the-top bold. His notorious antics are not new to anyone, but regardless of how one may feel about Mr. West, it is important to note his genius. As his new album is ready for a June 18th release, his marketing strategy behind this one has been truly one of a kind.
First off, the album title is Yeezus. This album title will either excite you for the music that is to be featured, scare you away because of the music that may be featured, piss you off because you find it sacrilegious or instill you with profound levels of curiosity. Whichever the case, he has gotten every music fan talking about this album title.
It is June 6th, and we still do not have a CDQ single from the album or an official track list. In more traditional alum marketing, singles are unveiled months prior to the album's release date in an effort to excite people and promote an artist's upcoming work. Perhaps, Kanye is actually drawing more attention by giving out nothing in terms of what the album will sound like. Also unconventional, he has had full building projections of a video that features a track titled 'New Slaves.' He has had these projections appear on buildings internationally over the past few weeks, promoting what is assumed to be a song from the upcoming album. In certain projection screenings across the world, cops have come and shut them down. Once again, whether you like it or not, Kanye is indeed drawing lots of attention for his album. (As stated earlier, a CDQ version of the single has not yet been released.)
On the 'Saturday Night Live' season finale, Mr. West also performed a song titled 'Black Skinhead.' Although a live version is all we have for that track, it too will likely be featured on Yeezus.
What has been released is the album artwork. Well, technically there really is no album artwork. That is right, NO ALBUM ART!! Instead, on June 18th when fans rush the stores to buy Yeezus, the CD will be in a clear case sealed shut by a small piece of red tape on the right side. That is it. No paper, no pamphlet and no song list will be featured when people buy the album. Kanye insists what he just wants people to listen to and actually hear the music. If nothing else brought interest to West's upcoming album, this certainly must.
Yeezus will be the first of its kind. It is likely that Kanye will be starting a new trend with this album's marketing and promotion. We shall see later this month if this "less is more" strategy pays off for Kanye West.
Written by Seth Kaplan.