Pusha T's My Name Is My Name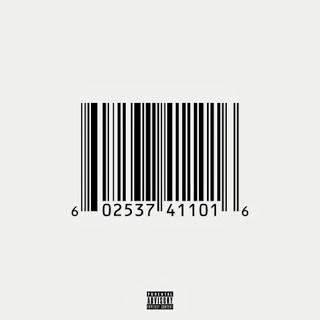 I cannot remember the last time hip-hop actually felt and sounded like what it did when I was copping CDs every Tuesday back in high school. Pusha T's
My Name Is My Name
has restored the feeling, as one of hip-hop's OGs finally releases his solo debut. Pusha T dominated the early 2000s with his brother No Malice, where the legendary duo was dubbed
The Clipse
. When Kanye West first re-introduced Pusha T on the smash single "Runaway," rap fans quickly grew eager to see what Push could bring to the table on his own. Mr. West did not hesitate to sign Pusha T to G.O.O.D. Music, and now, after multiple delays,
My Name Is My Name
has arrived.
Originally, Joaquin Phoenix was credited as the producer for the opening track "King Push," but he claims that it was actually the son of one of his close friends who truly made the beat. The way this instrumental hits in the car, it makes you wonder who the Hell this "son" of Phoenix' friend actually is. After just the first listen, it is clear that King Push is going after Drake with the hook boasting, "I'm King Push, this king push, I rap n**** 'bout trap n****s, I don't sing hooks." This track serves as the perfect intro to Pusha T's MNIMN.
As the first track ends, the mood abruptly shifts as the street single "Numbers On The Boards" plays loudly. This song provided Pusha T with the dominating soundtrack to the summer, as people could hear it thumping out of cars' sound systems on street corners nation-wide. Here, King Push brags with lines like "Givenchy fittin' like it's gym clothes, we really gym stars, I'm like D. Rose, no D-League, I'm like these clothes, '88 Jordan, leaping from the free throw."
On track number three, Pusha T receives some guest assistance from fellow Virginia native, Chris Brown. At first glance, Chris Brown does not seem like the right fit for a MNIMN feature. Surprisingly, Mr. Brown provides a grimacing harmony on the chorus, as Pusha T pulverizes the gritty production courtesy of none other than the likes of Swizz Beatz and Mr. West. "Sweet Serenade" features perseverance-inspired lines like "came from the bottom, no one said it would be fair, now I'm on this money, lounging like it's a beach chair." By track's end, fans instantly realize they are in for one heck of an experience, brought to you by King Push.
The following track, "Hold On," features Kanye West production at its best plus a stellar guest appearance from Ricky Ross. Here, Kanye provides Pusha T with a stage-setting, heartfelt backdrop for Push and Officer Ricky to absolutely crush. This track presents us with an incredibly honest duo of rappers rhyming together words like "got rich selling hope to the hopeless, but I'm a thinker, methodic in my motives" and "water colors on my neck, f*** rhyming when you blinding n****s, we ain't the same color clarity of diamond, n****."
"Suicide" featuring Ab-Liva brings the feeling of late '90s and early 2000s rap back to the forefront. Pharrell must have been saving this gem for Pusha T for quite some time, as it sounds like Pusha T in his Clipse days. "I'm still a snow mover, blow harder than tuba, designated shooters, turn weed to woolers, condo in Atlanta, money counters like the NASDAQ, in that glass back, the motor is the ass crack."
In my humble opinion, the next track, "40 Acres" featuring The-Dream, is the standout track on the entire album. As a matter of fact, it may be the standout rap song from the past couple years. Here, fans will hear the most honest Pusha T ever, in the truest form. The-Dream's hook harmonizes, "trouble world, trouble child, trouble times destroyed my smile, no change of heart, no change of mind, you can take what's yours but you gon' leave what's mine, I'd rather die, than go home." Pusha T comes on the track with heat, spitting "unpolished, unapologetic, this cocaine cowboy pushed it to the limit, you thought Tony in that cell would've made us timid, we found his old cell, bitch, we searchin' through the digits." This track discusses his childhood fears and the nightmares he was actually living, including what pushed him into dealing drugs in the first place. "I was a goner, punished by karma, called him tar baby, now he's transcending genres."
"No Regrets" featuring Jeezy and Kevin Cossom serves as an anthem-sounding heavy hitter of a track for MNIMN. He and his fellow coke-dealing rapper/friend rap with no regrets on this song, spewing out lines such as "if I leave today, throw the keys away, but I'mma live today, I wanna see tomorrow, I wanna lead the way."
The next track, "Let Me Love You" featuring Kelly Rowland, may be the closest thing to a misstep on Pusha T's album. For some reason though, it really is not a bad track in any way, shape or form. Pusha lets loose his old-school Mase flow on this song, allowing Ms. Rowland to shine on the highly energetic chorus. The-Dream takes credit for the production on this song, and he too captures the essence of the late '90s with his nostalgia-provoking instrumental. Here, Pusha provides us with his take on his commitment in romantic relationships or lack there of, rapping "let's get past the nonsense and be honest, all the ones I sponsored clear my conscience, can't commit the crime without accomplice, we both to blame, let's push the shame behind us."
On the single, "Who I Am" featuring 2 Chainz and label-mate Big Sean, Kanye West again provides nothing short of awesome production. Fans will hear the Ric Flair-inspired Pusha T go in on this track with confident lines such as "always knew I could rule the world, let's define what my world is, knee deep in this dope money, damn near where my world ends… they said be all you can be!" 2 Chainz and Big Sean both unfortunately accompany the track with less-than-exceptional guest appearances.
The next track seems to be the rap fans' favorite Pusha T song to date, as "Nosetalgia" features Kendrick Lamar and tells the story of the coke game from two different perspectives. Here, Pusha T explains his come-up in the cocaine business from a seller's mindset. Kendrick, on the other hand, tells his story as a good kid from the mad city of Compton, California as he watched members of his own family ruin their lives from cocaine addictions. Generationally, the young Kendrick Lamar truly serves as the perfect feature for this MNIMN track. King Push opens up with the lines "20 plus years of selling Johnson & Johnson, I started out as a baby face monster, no wonder there's diaper rash on my conscience, my teething ring was numbed by the nonsense." Then, Kendrick pounces on the track with "my daddy dumped a quarter piece to a four and a half, took a L, started selling soap fiends bubble bath, broke his nails misusing his pinky to treat his nose, shirt buttoned open, taco meat land on his gold." Nosetalgia is a very clever title too, wouldn't you say?
The next track features the year-old single "Pain" featuring Future, with a reproduced instrumental provided by Kanye West once again. When Kanye went back in on this beat, he clearly approached it with the mindset of totally recreating the entire feeling. As a result, Mr. West was successful. Pusha T discusses the all-too-familiar feelings of pain he has endured over the course of his life with lines like "in the kitchen with a cape on, apron, tre-eight on, coulda been Trayvon, but instead I chose Avon."
On the final track, produced by none other than Pharrell, "S.N.I.T.C.H." serves as the perfect outro to an already stellar MNIMN. Additionally, Pharrell provides his vocals on the hook, and reveals that the SNITCH acronym actually stands for "sorry n**** I'm tryna come home." This track features King Push taking on the perspective of being in prison and snitching on old partners, friends and cellmates to shorten one's prison sentence and come home early. This track comes off almost as a classic, as it is a uniquely original concept to discuss through rap lyrics. Pusha's fierce delivery features lines such as "nowadays n****s don't need shovels to bury you, pointing fingers like pallbearers how they carry you, so much for death before dishonor, I just sit and wonder, play it by the numbers, when you ride like lightning then you crash like thunder."
Through and through, Pusha T's twelve track, solo debut effort on MNIMN may just be the best rap album of the year to date. Everything from production to delivery to content connects with hip-hop fans in a large way. Since the album is relatively short, less than 50 minutes in total length, it leaves you wanting even more from King Push in the future. Until next time however, we will have
My Name Is My Name
to carry us through the fall and winter seasons in a major, major way.
Written by Seth Kaplan
RRR Score: 9/10