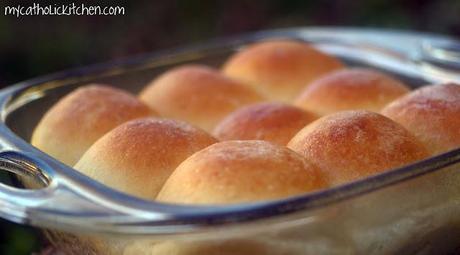 Edna Lewis had a grandmother that was a former slave. She was born in Freetown Virginia in 1916. She was one of eight children. She is Gournet Game Changer number 36.
 The farm she live on was granted to her grandfather a freed slave. Her mothers kitchen was not fancy, they mostly cooked over wood.In her early thirties she took a bus to New York. She was eager to work, however she was restricted by the racial attitudes of the south at the time. When she arrived in New York, a friend got her a job in a Brooklyn Laundry ironing. Within a few hours, she was fired.She did much better working for the wife of Richard Avedon, where she was a seamstress. She was quite good at copying designer dresses such as Dior. She even made a dress for Marilyn Monroe.In 1949, while in New York, she married Steve Kingston a retired merchant marine. This is also when she became acquainted with John Nicholson of Cafe Nicholson. She became a cook at the restaurant that was well known among the bohemian and artist types.
In 1954 she left the restaurant to run a pheasant farm with her husband.In 1975, while recuperating from a broken leg, she began writing
The Taste of Country Cooking.
It all snowballed from there.She lived to the ripe old age of 89.
I decided to make her Feather Light Yeast Rolls. I found the recipe on the Gourmet website. I also provided you with the recipe below.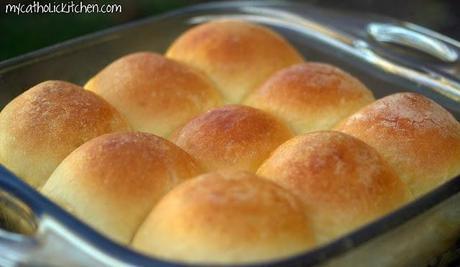 Feather Light Yeast Rolls
Get her recipe here1 russet baking potato peeled and cut into chunks
1/2 stick unsalted butter divided
1/2 cup milk
1 teaspoon salt
2 tablespoons sugar
1 package active dry yeast
2 2/3 cups all purpose flour
Directions
In a medium saucepan add the potatoes and generously cover with water. Bring to a boil and simmer until tender about 10 minutes. Reserve one cup of the cooking liquid and drain the potato. Melt 2 1/2 tablespoons butter.Mash the hot potato in a bowl using a fork. Add the melted butter, milk, salt, and sugar.Cool your 1/2 cup of liquid from your potato. The temperature of the water can not be above 115 degrees. It will kill your yeast. When the temperature is below 115 add your yeast and allow to bubble up and foam. If it does not do that then discard and start over. Stir your yeast mixture into your potato mixure. Sir in the flour with a wooden spoon until it is incorporated and a soft dough is formed.Flour a flat surface and kneed dough until elastic and soft about 10 minutes.In  a large bowl coat with butter and put the dough inside the bowl and coat it with the butter.Set the dough in the refrigerator and allow to rise 8-10 hours.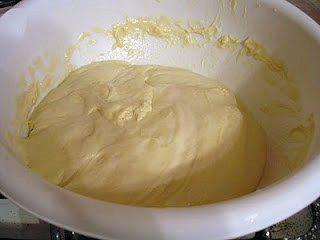 Punch dough down and cut in half. Roll each half into a log. Cut 12 pieces from each log. Roll into balls and place evenly spaced in a 9x13 inch pan. Cover pan with a kitchen towel and allow to rise about 1 1/2 hours.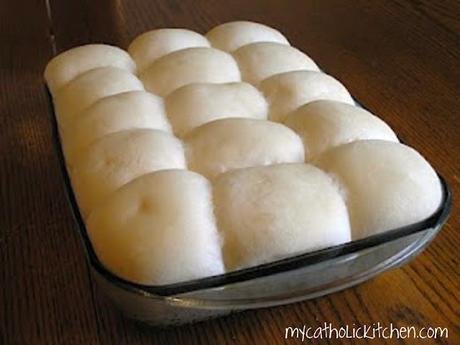 Preheat oven to 375.Melt remaining half a stick of butter and brush the tops of the rolls. Bake in the middle of the oven until golden brown about 20-30 minutes.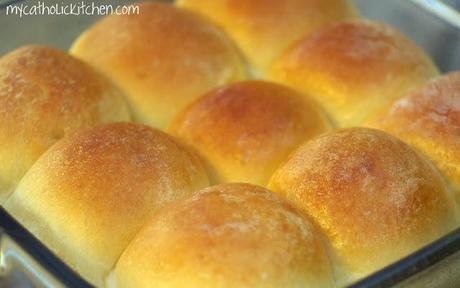 The following bloggers are also featuring recipes from Edna Lewis.  Please pay them a visit and see what they have to bring to the table.
Val - 
More Than Burnt Toast
, Taryn - 
Have Kitchen Will Feed,
 Susan -
 The Spice Garden
, Heather -
 girlichef
, Miranda - 
Mangoes and Chutney
, Jeanette - 
Healthy Living
Mary - 
One Perfect Bite
, Kathleen -
 Bake Away with Me, 
Sue - 
The View from Great Island
 Barbara - 
Movable Feasts
 , Linda A -
 There and Back Again, 
Nancy - 
Picadillo
Mireya - 
My Healthy Eating Habits,
 Annie - 
Most Lovely Things
, Claudia - 
Journey of an Italian Cook
, Alyce - 
More Time at the Table
, Amrita - 
Beetles Kitchen Escapades
Please join us next week when we feature Seveine Von Tscharner Fleming.Peace be with you, Veronica