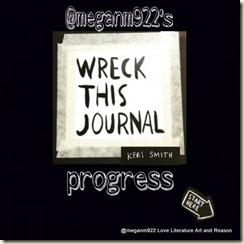 Wreck This Journal

Page 66-67

Make a paper chain.


This kind of makes sense if you see what the page looks like before.
I decided to make each bar a book spine. I had a shelf of books lined up and then I cut them all out.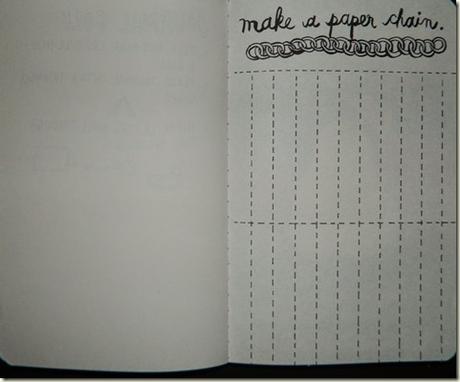 I glued the chain to the blank page and this was the result. I'm happy with the initial idea, but it doesn't really look the way I planned. I should have made the spines smaller so that the full title would be seen once they turned into chains.
Titles I picked (from bottom to top): The Diviners, Mockingjay, City of Ashes, Divergent, Harry Potter, Throne of Glass, Ready Player One, The Martian, The Darkest Minds, Speechless, Neverwhere, The Hunger Games, Speak, Wither, Red Queen, The Fault In Our Stars, The Odyssey, The Sweetest Dark, It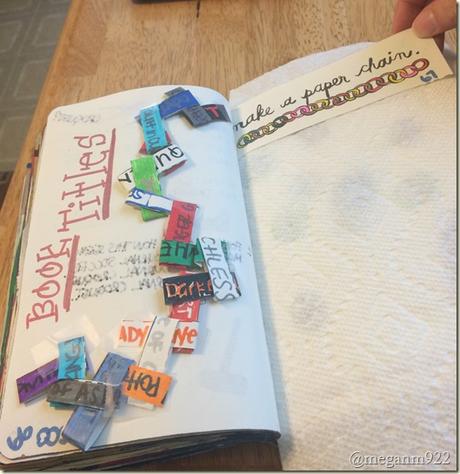 Pages 68-69

Collect fruit stickers here.*

*Stickers you find on bought fruit


Enough said. Apparently bananas now have minions on their stickers.