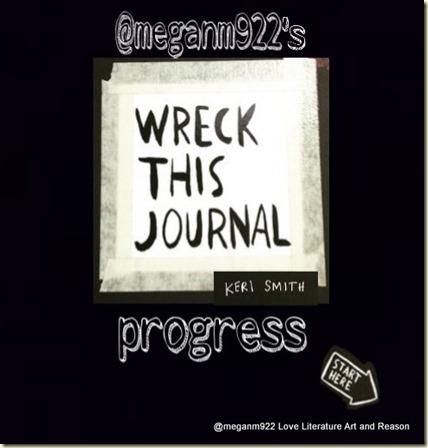 Wreck This Journal

Pages 62-63

Pretend you are doodling on the back of an envelope while on the phone.


I doodle when I'm on hold a lot of times, so this was something I'm used to doing. It was hard to do a page without trying hard to be creative/think outside of the box, but the doodling turned out kind of cool and I found some colored pens to mess with, too. I glued a regular envelope to the other page to give it some balance.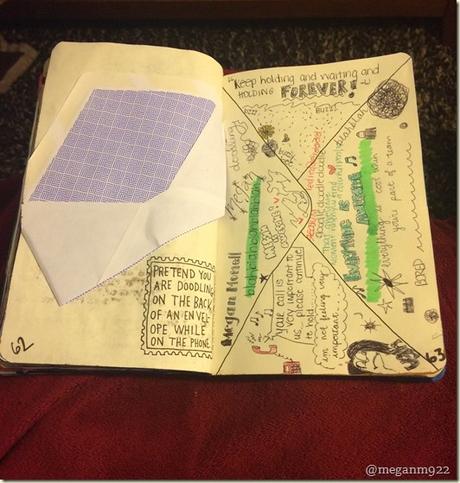 -----------------------


Pages 64-65




Journal Golf.

1. Tear out page. Crumple into a ball.

2. Place Journal into a triangle shape.

3. Hit/kick the ball through the triangle.


So, I looked at the directions and decided this activity reminded me less of golf, even when you factor in mini golf, and reminded me more of croquet, where the object is to hit the balls through the little square things. Instead of following directions, I changed them.
4. Ponder… about how this seems more like journal soccer? Or like Journal croquet. Yeah… journal croquet.
And then I drew the croquet equipment. I decided not to play after having had to remake the game. =)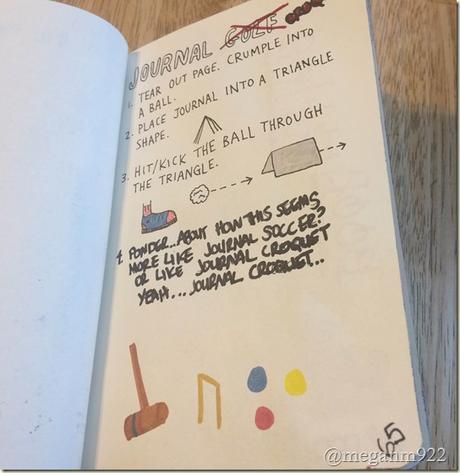 Have you decided to buy a Wreck This Journal yet?