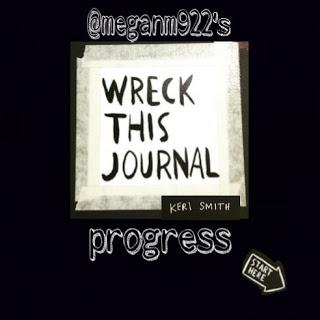 Pages 10 and 11: Draw Fat Lines and Thin
pushing really hard with the pencil I decided to draw a bookshelf and books with varied sizes because they are mostly lines. Then, I picked a quote I love about books and bookshelves.  
"I love walking into a bookstore. It's like all my friends are sitting on shelves, waving their pages at me." Tahereh Mafi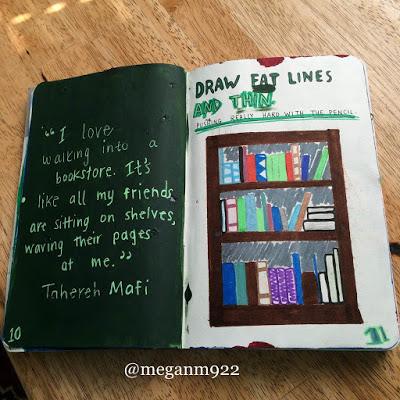 Pages 12 and 13: This Page is for Handprints or Fingerprints
get them dirty then press down I decided to go with a heart/love theme after messing up trees. I picked book quotes about both hands and love to tie it all together.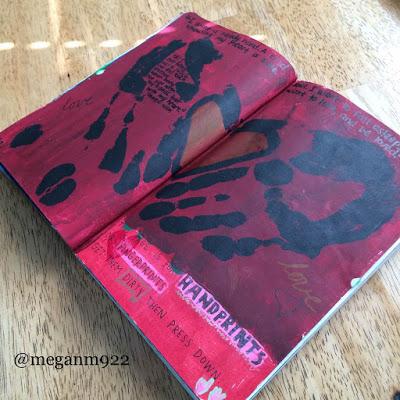 "I want a steady hand. A kind soul. I want to fall asleep, and wake, knowing my heart is safe. I want to love, and be loved." Shana Abe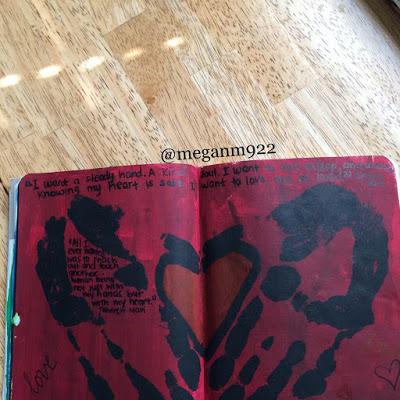 "All I ever wanted was to reach out and touch another human being not just with my hands but with my heart." Tahereh Mafi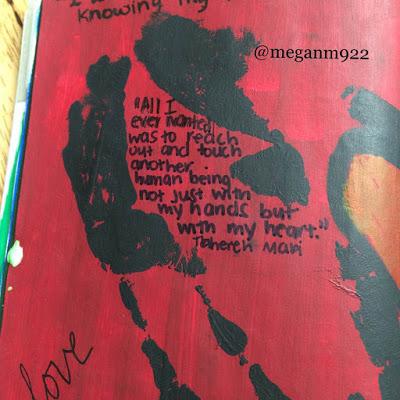 Have you decided to Wreck Your Journal yet?