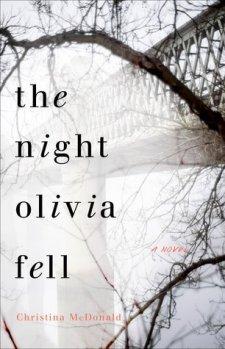 The Night Olivia Fell by Christina McDonald
Published by Gallery Books on February 5, 2019
Genres: Domestic Life, Literature & Fiction, Mystery, Suspense, Thrillers, Women's Fiction
Pages: 368
Format: ARC, Paperback
Goodreads
Buy on Amazon



In the vein of Big Little Lies and Reconstructing Amelia comes an emotionally charged domestic suspense novel about a mother unraveling the truth behind how her daughter became brain dead. And pregnant.

A search for the truth. A lifetime of lies.

In the small hours of the morning, Abi Knight is startled awake by the phone call no mother ever wants to get: her teenage daughter Olivia has fallen off a bridge. Not only is Olivia brain dead, she's pregnant and must remain on life support to keep her baby alive. And then Abi sees the angry bruises circling Olivia's wrists.

When the police unexpectedly rule Olivia's fall an accident, Abi decides to find out what really happened that night. Heartbroken and grieving, she unravels the threads of her daughter's life. Was Olivia's fall an accident? Or something far more sinister?

Christina McDonald weaves a suspenseful and heartwrenching tale of hidden relationships, devastating lies, and the power of a mother's love. With flashbacks of Olivia's own resolve to uncover family secrets, this taut and emotional novel asks: how well do you know your children? And how well do they know you?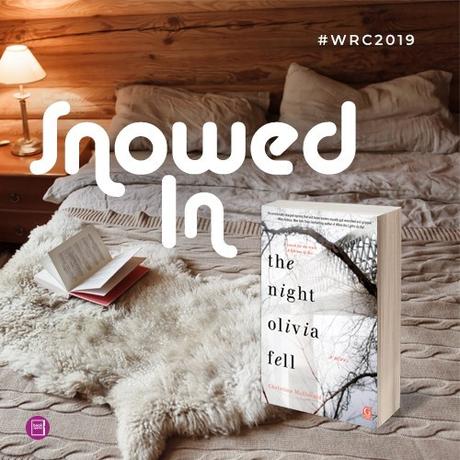 I was super excited to find out that I had been selected to be included in the BookSparks' Winter Reading Challenge 2019 (#WRC2019)!  The first book this year is the subject of today's post – The Night Olivia Fell by Christina McDonald, and WOW, what a way to start off the challenge! 
Abi Knight is a single mother to her teenage daughter, Olivia, and they have a great relationship together.  Abi is sacrificing everything and working like crazy to provide for Olivia.  Olivia's a great student in school, she doesn't hang out with the troublemakers – no drinking or partying – but lately, Olivia seems a little different – a little distracted. 
Then one night the phone rings and a mother's worst nightmare begins.
"Hello, is this Abagail Knight?" The voice —a man's—was low and tight, coiled like a viper about to strike.

"Yes."

"This is Portage Point Hospital. It's about your daughter, Olivia. I'm afraid there's been an accident."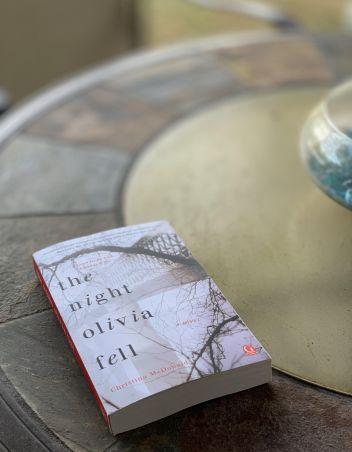 When Abi arrives at the hospital, the doctor explains that Olivia has irreversible brain damage and that only life support is keeping her body alive. The doctor goes on to tell Abi that Olivia is pregnant and that hey would like to keep her on life support until the baby is viable to survive without its mother. This situation provides Abi plenty of time to look into what really happened to her daughter. 
The story is told from the alternating perspectives of Olivia and Abi, which I really liked.  Readers are provided with flashbacks from Olivia and chapters from Abi while on her mission to discover the truth. 
The story flows nicely with well written and well placed hints on how this mystery will ultimately unfold. I got about halfway through this book and I noticed my tempo of turning pages seemed to be faster and faster – I wanted to know how it would end!!
…..and ohhhh that ending! I"m not writing a spoiler so I can't say anything else!  The story of a loving mom searching for answers, a toxic relationship, and a search for truth make this one an emotional page-turner.  I thought all of the characters were very well-developed. The book was engaging and easy to follow, and I read it in just two sittings.  
I'm excited to read more from Christina McDonald.
---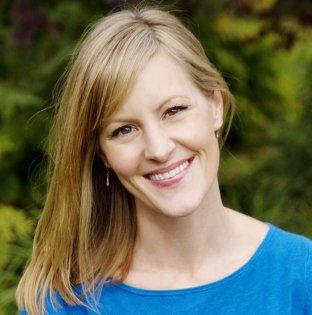 About this author:  Christina McDonald is an author of suspenseful, emotional thrillers. She is also an avid bookworm and a devoted mother and wife. She was born in Seattle, Washington and now lives in London, England with her husband and two sons, where she enjoys reading, writing, hiking and lifting weights at the gym. She is currently writing her second novel.
Christina always wanted to be a writer. She told her earliest stories to her two younger sisters, who were her first audience, cheerleaders and sounding board. She has a BA in Communications from the University of Washington, Seattle and an MA in Journalism from the National University of Ireland, Galway. Going to college in Ireland wasn't part of the master plan, but happened randomly when Christina went traveling and arrived at Heathrow Airport in London completely jet lagged, caught sight of the Aer Lingus desk, and spontaneously bought a ticket to Ireland. She loved it so much she went back the following year to study.
Christina has worked as an author, journalist, and copywriter for companies such as The Sunday Times, Dublin, The Connacht Tribune, Galway, Expedia, USA TODAY, Travelex, TUI Travel, Pearson Publishing and British Telecom (BT). Originally from Seattle, WA, she holds an MA in Journalism from the National University of Ireland Galway, and now lives in London, England.
Connect with Christina on social media ~~
---
I have received a complimentary copy of this book from Gallery Books as part of the BookSparks Winter Reading Challenge 2019 (WRC#2019) in exchange for this post.  A positive review was not required.


~ ~ ~ ~ ~ ~ ~ ~ ~ ~ ~ ~ ~ ~ ~ ~ ~ ~

It would be great if you would stay connected with me!! You can follow me on Twitter @DebiL1611, like me on Facebook at 2014 and Beyond, circle me on Google+, follow me on Tumblr, Instagram and Bloglovin', subscribe on YouTube, or connect with me on LinkedIn and Pinterest.

Please make sure to visit my homepage and subscribe to my blog for more great posts on running, fitness and lifestyle topics as well as food, product, music and book reviews, and more!